Medium and Heavy Operational Vehicle (MHOV)
The Medium - Heavy Operational Vehicle (MHOV) fleet provides our Defence Force with modern military vehicles with enhanced levels of protection, payload capacity and a cross-country capability. MHOV can be fitted with communications and a machine gun for self defence, and a rollover protected passenger seating module.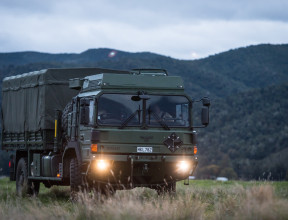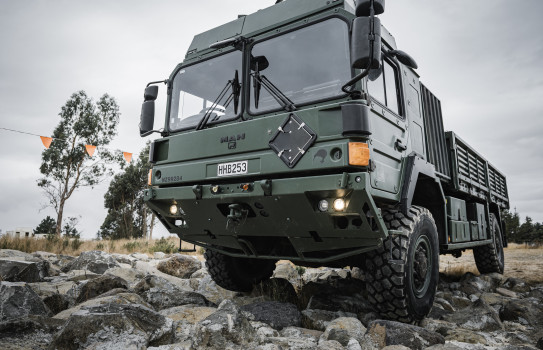 The MHOV fleet has a mix of 4 x 4 – 6 tonne (HX60), 6 x 6 – 9 tonne (HX58) and 8 x 8 – 15 tonne (HX77) variants along with some heavy equipment transporters planned to be capable of moving 30 tonne. The fleet is fitted with a mix of integrated Hiab cranes and self recovery winches, increasing flexibility on the battlefield and allowing self load/unload.
MHOV was fully introduced into service from December 2017 and represents a significant step up in capability and technology for our Defence Force.
In 2022, the MHOV fleet will be bolstered by the introduction into service of three modern military off-the-shelf Heavy Recovery Vehicles (8 x 8). The HRV features a hydraulic under lift attached to the rear of the vehicle, which provides a "lift tow" capacity of 15t. The HRV fleet will also have one Integrated Armour Cabin available for fitting for high threat environments.