Armoured Bushmaster Vehicle
Ballistic protection, larger carrying capacity, and broader capabilities – combined in one modern military ride.

Meet our armoured Bushmaster 5.5 vehicle, ready for the comprehensive missions our Army requires.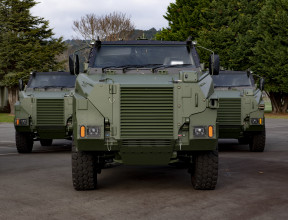 Arriving into our New Zealand Army's fleet in 2023, the Bushmaster 5.5 is designed to provide high-level protection for our people against a range of threats found in the contemporary environment, including peace and security operations and humanitarian and disaster responses.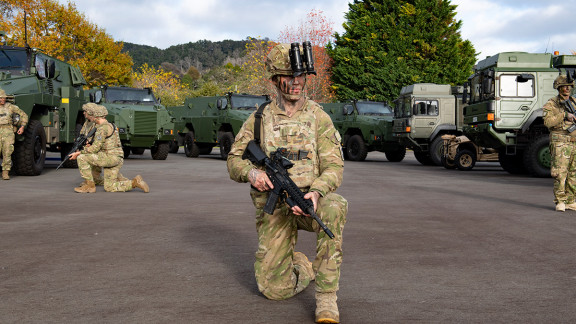 New Zealand Army: Armoured Bushmaster
The Bushmaster vehicles will provide our personnel with high levels of blast and ballistic protection. They are designed with a V hull, which redirects blasts out from under the vehicle, saving lives.
This Bushmaster fleet was designed specifically for our use. It comes in five different variants, which will be able to carry out a range of tasks, including mobile communications and command hubs, troop transport, and protected ambulances
They also introduce improved networking and communications technologies between the vehicles themselves, and other assets deployed in the field, allowing for more efficient communication over greater distances.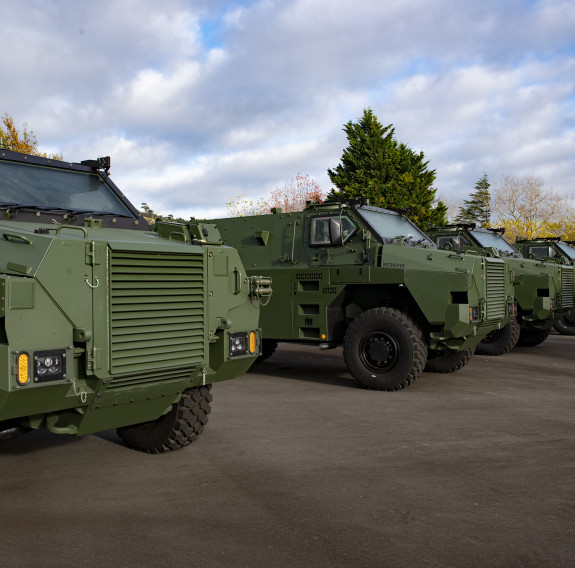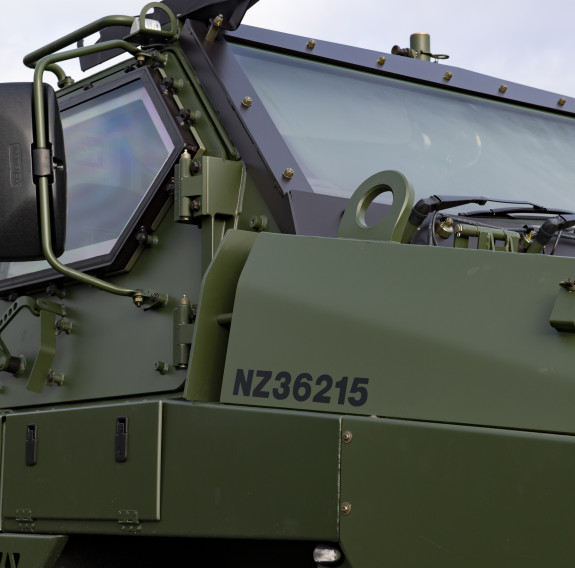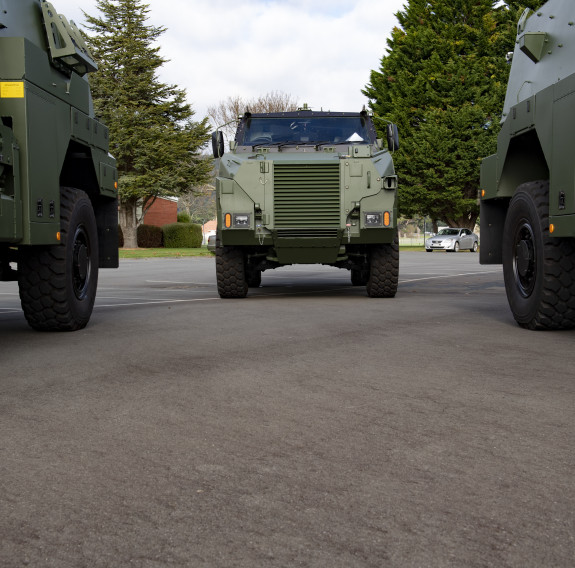 Specifications
| | |
| --- | --- |
| Weight | 11 tonnes, with a 5 tonne payload |
| Height | 2,650mm |
| Length | 7,180mm |
| Width | 2,480mm |
| Fuel capacity | 319 litres |
| Steering system | 4x4 power assisted |
| Max speed | 100 km/h |
| Passengers | 10 personnel |