School to Skies
Women need more opportunities in the aviation industry as Engineers, Technicians, Pilots and more. If you're a year 13 female, you've got the chance to build an incredible STEM-based career with the NZDF. Spend a week with us to find out if aviation is for you.
Our School to Skies programme is a Tech and Aviation Camp open to women in year 13 studying NCEA Level 3 (or equivalent) Maths, English and Science subjects. Ready to reach for the sky?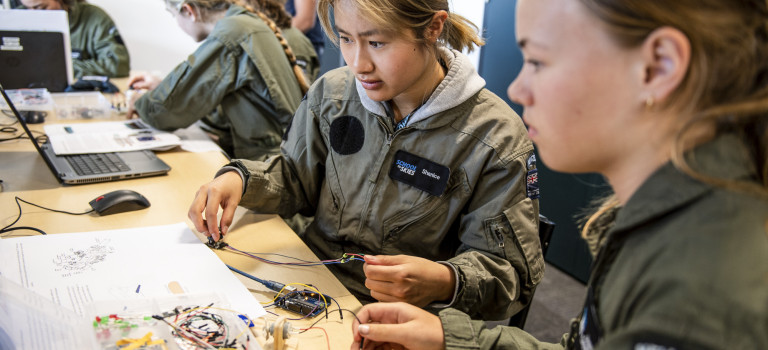 About School to Skies
Our School to Skies wahine camp is a tech and aviation camp open to Year 13 women who have taken at least one STEM subject at NCEA Level 2 or above. Spend a week living on base with us to find out if a career in aviation or STEM is for you. Ready to reach for the sky?
School to Skies for teachers
Put yourself into the shoes of your students by joining us for a week-long camp with other like-minded educators. We'll show you how STEM applies to real-world problems so you can bring this information and enthusiasm back to your classrooms.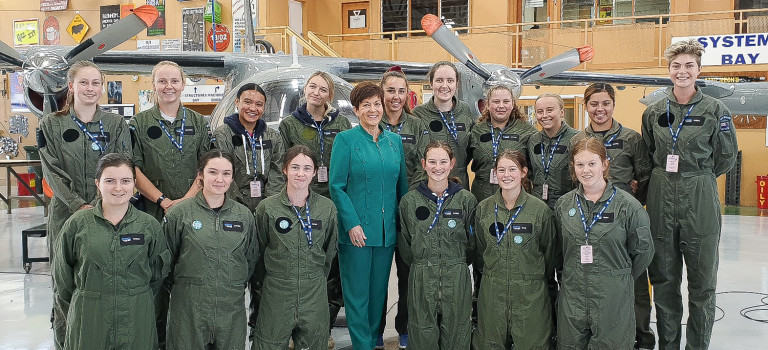 School to Skies on the road
We'll bring the experts to you. Whether you're a school or community group, we're happy to share our love of STEM and aviation with you. Give us the opportunity to inspire and delight you with a day of aviation themed activities.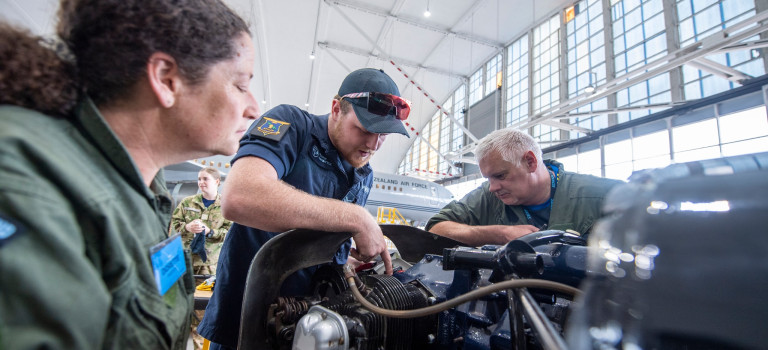 Home learning material
Learn more about aviation STEM at home.