Base Auckland
The suburb of Whenuapai is home to RNZAF Base Auckland, our largest and northernmost operational air base. Base Auckland is located north west of Auckland City on the upper western reaches of the Waitematā Harbour.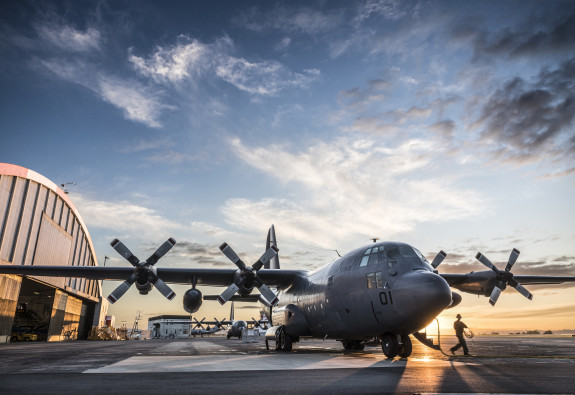 Base Auckland is a hub for supporting our air surveillance and response capability, and our tactical and strategic air mobility capability with our expert aircrew and supporting units.
It's home to a number of squadrons including those carrying out airborne surveillance of New Zealand waters, the South Pacific and the Southern Ocean, as well as tactical and strategic transport to Antarctica and across the globe. Those squadrons include No. 5 Squadron (operates the Orion aircraft), No. 6 Squadron (operates the Seasprite helicopters), and No. 40 Squadron (operates the Hercules and Boeing aircraft).
Facilities and amenities
Airfield and Hangars

The airfield and associated aircraft hangars on base are primarily home to our Hercules and Boeing 757 aircraft (No.40 Squadron), Orion aircraft (No.5 Squadron), and our Seasprite helicopters (No.6 Squadron).

This area provides the infrastructure for our aircraft to operate, while the hangars house the aircraft, and serve as 'offices' for our Squadrons, including technical bays where work on aircraft mechanics and avionics systems takes place.

Parade Grounds

Our parade ground can be found on the airfield itself. Parade grounds are a key aspect of any Camp or Base, providing an area where our personnel can march, practice drill, and undertake other activities.

Parade grounds are the main area where our graduations take place - a time where we celebrate the achievements of our personnel along with their loved ones.

Gym and Pool

Our new multi-purpose gymnasium is designed to meet the requirements of more than 1500 personnel. This facility includes cardio and weights rooms, an external enclosed climbing wall and modern changing rooms. Additionally, the gymnasium features a basketball court approved to international standards, seating for around 460 spectators, sports exercise equipment, rehabilitation areas and more.

The 33-metre pool on base is available for all personnel. While the pool is popular for recreational use, the facility is also used for important aircrew survival drills.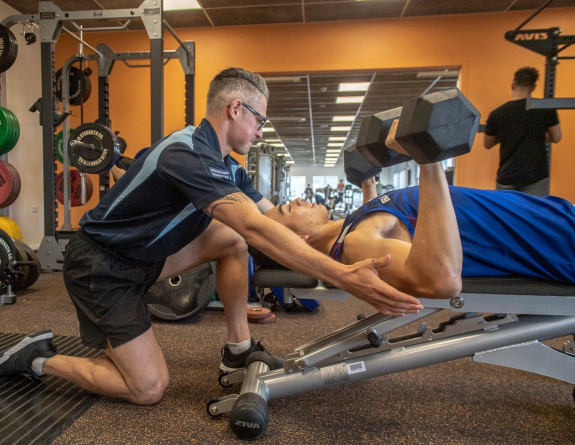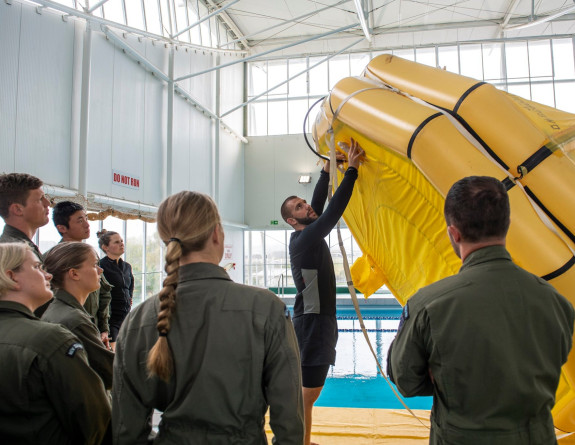 History
Base Auckland was established in 1937, where the two main airfields of the base were situated at Whenuapai and Hobsonville sites. After World War II, RNZAF Station Hobsonville was administratively joined with Whenuapai in 1965 to form what we know as Base Auckland.
In the 1960s, alongside Hobsonville, Whenuapai became the operational command centre for the RNZAF overseeing a variety of units in the North Island and in overseas bases as far afield as Malaysia.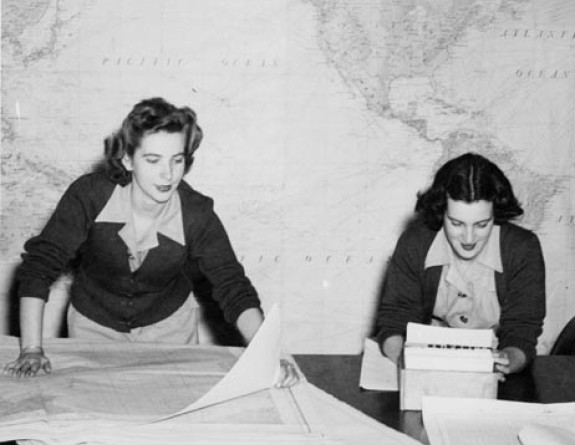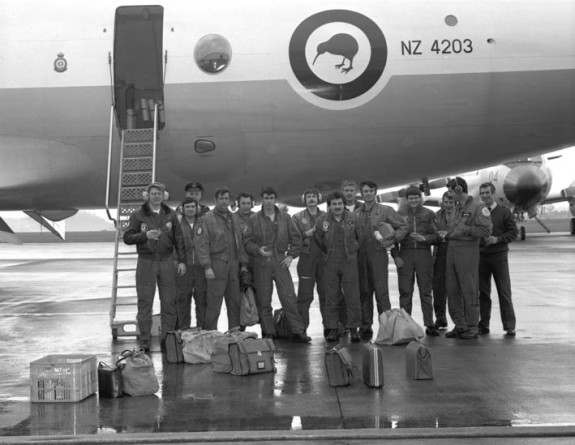 Future work
The base was established in 1937, and most buildings are between 30 and 75 years old. Many are not fit for purpose.
Vincent Block completed in 2019 is Whenuapai's newest barracks. The 36-room two-storey barracks replaces a 1940s timber building that could no longer be maintained or used. It has been built with sustainability in mind - solar panels will provide electricity and hot water and a tank will collect rainwater to flush toilets and use in the laundry.
A new purpose-built Youth Development Unit supporting a range of youth programmes and state of the art gymnasium was also completed in 2019. A new Medical and Dental Centre is due to be completed in 2023.
All new buildings will aim for high sustainability ratings to improve energy use.
Contact us
General enquiries: 09 417 7000
Media enquiries: 021 487 980
Considering
a career in the Air Force?
A big part of our work in the Air Force involves assisting communities affected by conflict or natural disasters. The fact that we work to protect and help people is one very good reason why we're so passionate about what we do. It gives our lives real meaning and purpose.
Find out more