T-6C Texan II
Eleven T-6C Texan II aircraft are used to train our pilots during the Pilot 'Wings' Course, and pilot instructors during the Flying Instructor Course.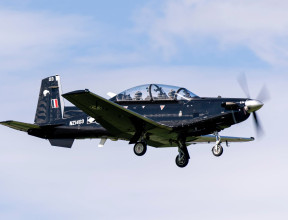 Pilot Training aims to deliver 15–20 qualified pilots and 8–10 flying instructors annually. Two fixed base flight simulators and 12 avionics desktop trainers are used throughout pilot and instructor training.
Following completion of Wings Course, pilots will move onto either multi-engine conversion training (fixed-wing aircraft) or rotary-wing conversion training (helicopters).
On completion of the Flying Instructor Course, flying instructors will teach new pilots at No. 14 Squadron before returning to previous flying units.
The T-6C aircraft are purpose-built for military training and have the latest technology including ejection seats, collision-avoidance and ground proximity warning systems, a pressurised cockpit and an on-board oxygen generating system to provide supplementary oxygen for each pilot. The T-6C Texan II is expected to remain in service with our Royal New Zealand Air Force for 30 years.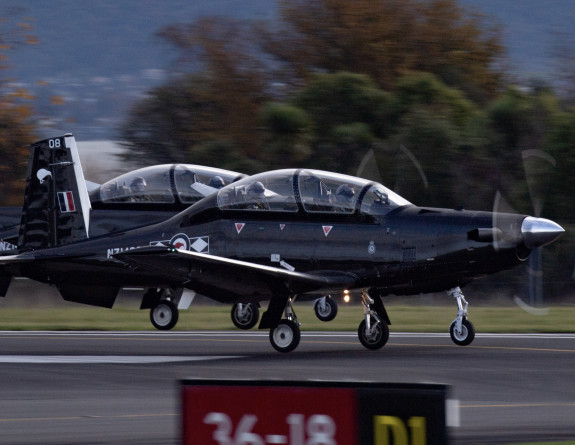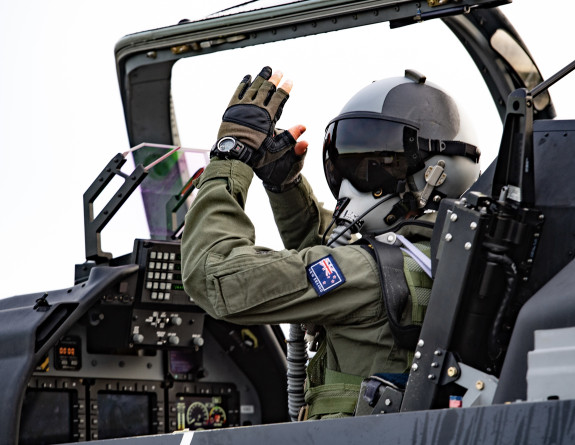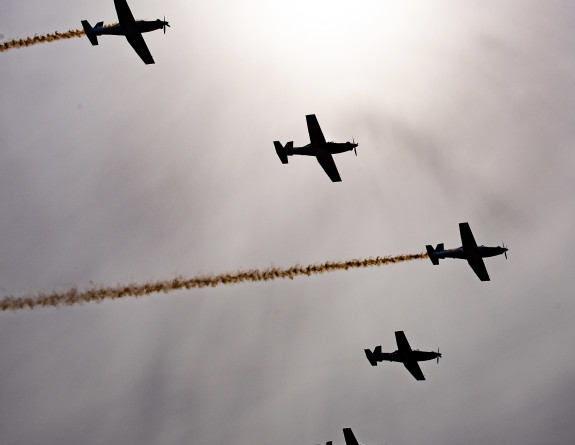 Specifications
| | |
| --- | --- |
| Aircraft | T-6C Texan II |
| Manufacturer | Beechcraft (USA) |
| Power plant | 1 x Pratt and Whitney Canada PT6A-68 turboprop (820kw) |
| Length | 10.16m (33ft.4in) |
| Wingspan | 10.19m (33ft.5in) |
| Propellers | 4 bladed Hartzell Propeller |
| Basic weight | 2,390kg (5260lb) |
| Max weight | 3,160kg (6,950lb) |
| Max Fuel | 1200lb |
| Cruising speed | 515km/h (278kts) |
| Max speed | 586km/h (316kts) |
| Max range | 1,667km |