C-130H(NZ) Hercules
Five Lockheed C-130H Hercules aircraft are in service and are operated by No. 40 Squadron.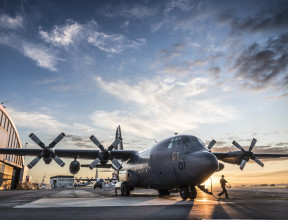 The C-130H(NZ) Hercules aircraft provides strategic airlift (inter-theatre) and tactical airlift (intra-theatre) as well as participating in international training exercises. Tasks are flown in support of combat, peace-keeping and humanitarian relief operations. Missons include passenger and cargo movement (by airland or airdrop), aero-medical evacuation, support to Antarctica New Zealand and special operations. The agility of the C-130H(NZ) Hercules aircraft means it can be seen operating in the cold of Antarctica one week and the heat of the tropics the next.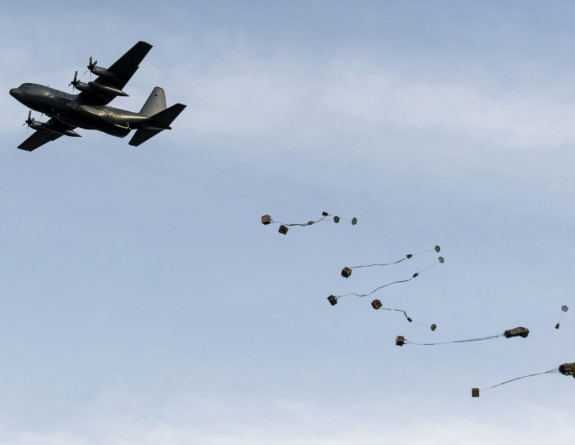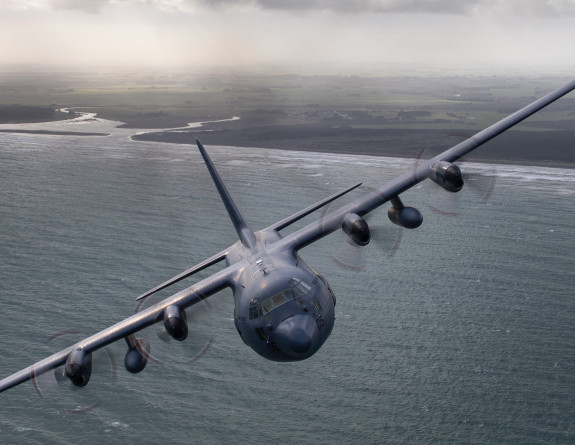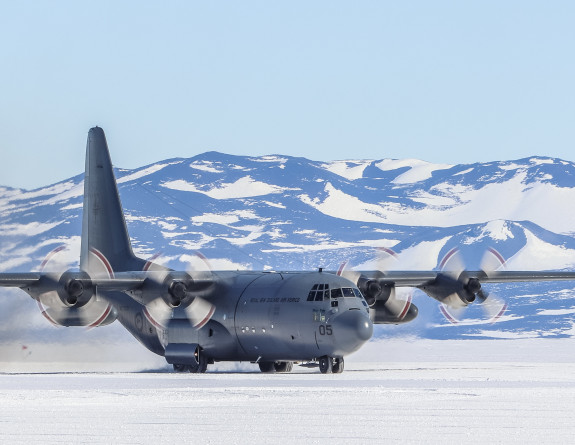 Fleet history
Our Royal New Zealand Air Force currently operates five C-130(NZ) Hercules aircraft. We took delivery of the first three Hercules (NZ7001 – NZ7003) in 1965. These were the first C-130H production models off the Lockheed production line. A further two C-130H, (NZ7004 – NZ7005) were received in 1969.
The aircraft have received a number of modifications and upgrades with the most recent being a Life Extension Programme (LEP) that started in 2005. This involved an extensive avionics upgrade of the flight deck and structural refurbishment. Upon completion of this programme the aircraft were re-designated the C-130H(NZ).
On 5 June 2020 the Government announced that a fleet of five C-130J-30 would replace the current fleet of C-130H(NZ) aircraft, with deliveries scheduled to commence in 2024.
Specifications
| | |
| --- | --- |
| Aircraft | C-130H(NZ) Hercules |
| Manufacturer | Lockheed (USA) |
| Power plant | 4 x Allison T56-A-15 engines (4,910 shaft horsepower) |
| Length | 29.8m (98ft) |
| Wingspan | 40.5m (133ft) |
| Height | 11.7m (38ft) |
| Basic weight | 34,927kg (77,000lb) |
| Gross weight | 70,307kg (155,000lb) |
| Max payload | 17,250kg (38,000lb) |
| Max fuel | 27,808kg (61,308lb |
| Ferry range approx | 7,400km (4,000nm) |
| Typical range | Range of approx 4,100km (2,200nm) with payload of 12,700kg (28,000Ib) Note: All performance figures for still air, ISA conditions with standard fuel reserves. |
| Cruising speed | 555km/h (300kts) |
| Operational altitude | Sea level – 12,802m (42,000ft) |
| Crew | Two pilots, one air warfare officer, one flight engineer and two loadmasters |
| Passenger Configuration | 92 troops or 64 paratroops |
| Medivac Configuration | 70 stretchers |