Boeing P-8A Poseidon
New Zealand's Airborne Surveillance and Response Force (ASRF) is provided by No. 5 Squadron. With the retirement of the Lockheed P-3K2 Orion aircraft in early 2023, our Air Force will be equipped with four Boeing P-8A Poseidon aircraft.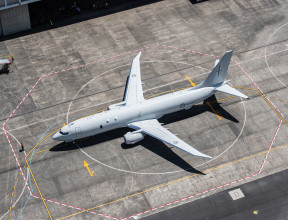 No.5 Squadron's operational crews are pilots, flight engineers, air warfare officers, air warfare specialists and air ordnance specialists.
Following operational release, the P-8A Poseidon will conduct a range of tasks including aerial surveillance of New Zealand's areas of interest such as the Exclusive Economic Zone (EEZ), the South Pacific and the Southern Ocean including the Ross Dependency and Antarctica. They will support a range of Government agencies, including Ministry for Primary Industries, New Zealand Customs, New Zealand Police, and the Department of Conservation.
When established, they will support the community and our neighbours 24/7 for 365 days of the year with contingency capability for tasks such as search and rescue and support in the event of natural disasters.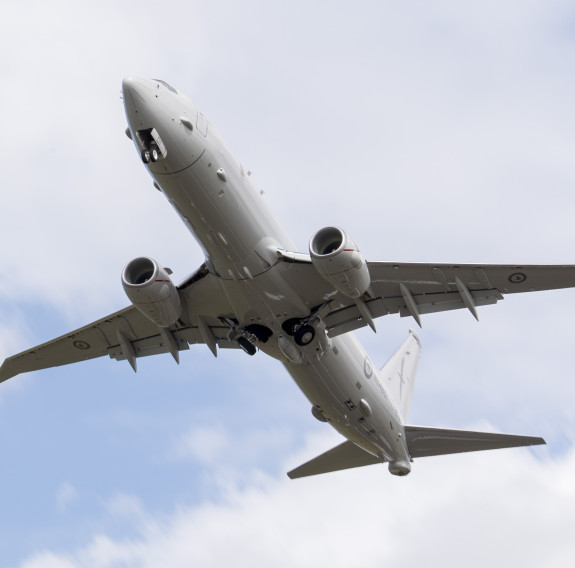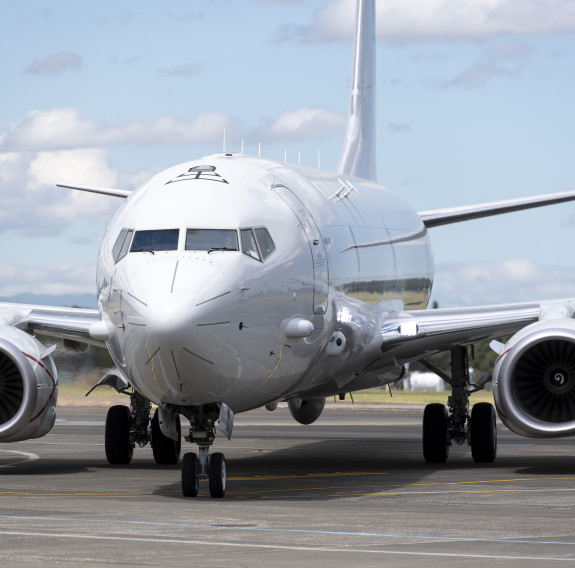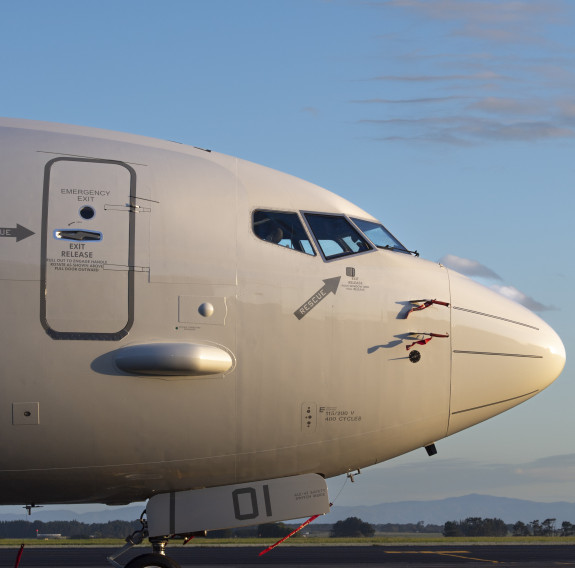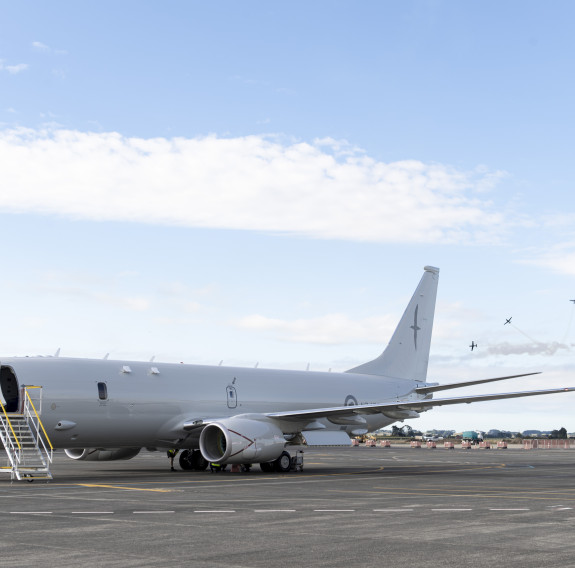 Fleet acquisition
In 2018 the Government announced it would be purchasing four Boeing P-8A Poseidon maritime patrol aircraft from the United States Government.
The four aircraft are replacing six P-3K2 Orion maritime patrol aircraft that have been operated by the Royal New Zealand Air Force since the 1960s. The last P-3K2s retired on 31 January 2023.
The first P-8A Poseidon arrived in New Zealand on 12 December 2022. All four Poseidons are now at RNZAF Base Ohakea and the fleet is operational for taskings.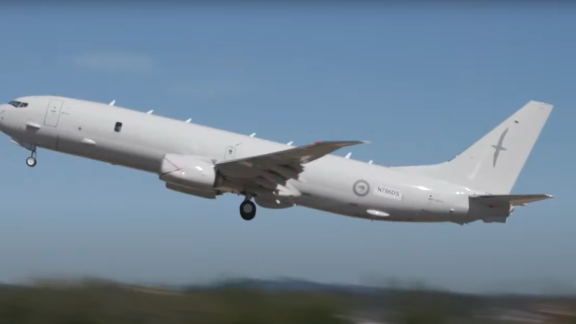 First flight for the P-8A Poseidon
Specifications
| | |
| --- | --- |
| Wing span | 123.6ft (37.64m) |
| Height | 42.1ft (12.83m) |
| Length | 129.5ft (39.47m) |
| Propulsion | Two CFM56-7B engines, 27,300 thrust |
| Speed | 470kts (903km/hr) |
| Range | 1200nm with four hours on station |
| Ceiling | 41,000ft (12,496m) |
| Crew | Nine |
| Max take-off | 189,200lbs (85,820kg) gross weight |
Still want to know more?
Read the 2023 special edition of Air Force News, which focusses on the P-8.