P-3K2 Orion (retired)
New Zealand's Airborne Surveillance and Response Force (ASRF) is provided by No. 5 Squadron. The ASRF tasks have most recently been carried out by the P-3K2 fleet, which retired at the end of January 2023.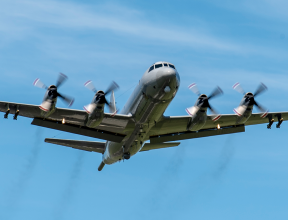 The six Lockheed P-3K2 Orion aircraft, each underwent various airframe and mission system upgrades through their working life, which began in Aotearoa New Zealand in the 1960s. No.5 Squadron's operational crews for the aircraft typically had 12 personnel comprised of pilots, flight engineers, air warfare officers, air warfare specialists and an air ordnance specialist.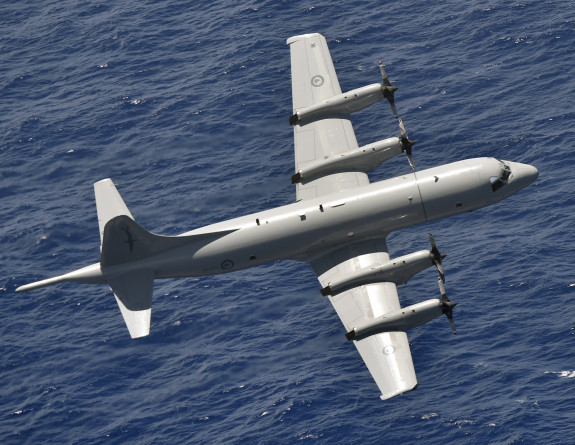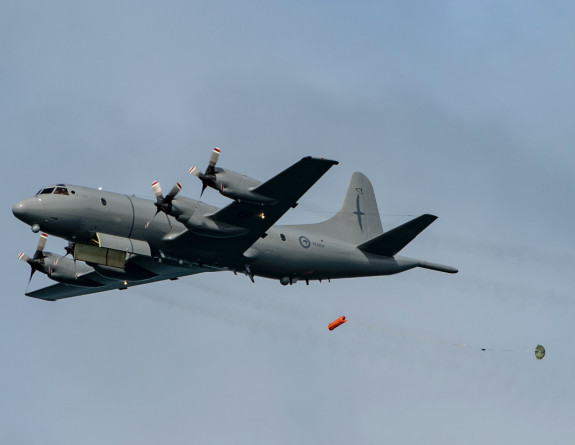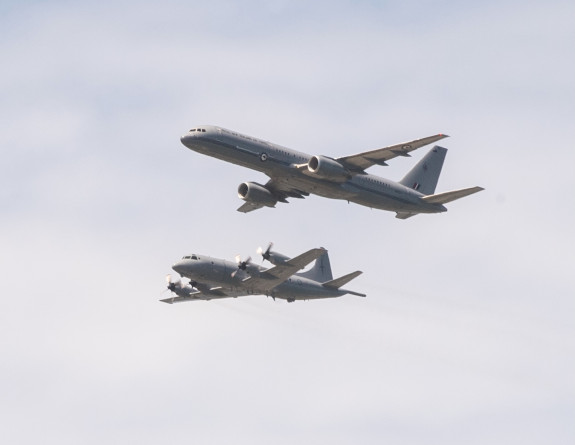 The Orion aircraft conducted a range of tasks including aerial surveillance of New Zealand's areas of interest such as the Exclusive Economic Zone (EEZ), the South Pacific and the Southern Ocean including the Ross Dependency and Antarctica. They supported a range of Government agencies, including Ministry for Primary Industries, New Zealand Customs, New Zealand Police, and the Department of Conservation. They supported the community and our neighbours 24/7 for 365 days of the year with contingency capability for tasks such as search and rescue and support in the event of natural disasters.
Fleet history
Our Air Force took delivery of five P-3B Orions in 1966 (NZ4201 – NZ4205). In 1985 an ex-RAAF P-3B was purchased (NZ4206). All six aircraft were upgraded (avionics and radio systems) under project RIGEL in the early 1980's and the re-designation P-3K was applied to these aircraft. Following this, the aircraft were re-winged under project KESTRAL extending their service life.
Since going through the latest upgrade program to modernise navigation, mission and communications, the aircraft were designated the P-3K2. The fleet has now all been retired and the replacement fleet of four P-8A Poseidon aircraft will take over their duties.
Specifications
| | |
| --- | --- |
| Aircraft | P-3K2 Orion |
| Manufacturer | Lockheed (USA) |
| Power plant | Four Allison T56-A 14 engines, (4,600 shaft horsepower) |
| Length | 36m (117ft) |
| Wingspan | 30.4m (99ft) |
| Height | 10.3m (34ft) |
| Basic weight | 30,450kg (67,000lb) |
| Gross weight | 54,950kg (127,500lb) |
| Max Fuel | 27,300kg (60,000lb) |
| Cruising speed | 630km/h (340kts) |
| Ferry range Approx | 7,100km (3,850nm) |
| Typical performance | Radius of action of 1,850km (1,000nm) with four hours on station. Endurance of 15 hrs with two engines shut down to conserve fuel. |
| Standard crew | Two pilots, two flight engineers, three air warfare officers (tactical coordinator, information manager, systems employment manager), four air warfare specialists and one air ordnance specialist. |