When Cyclone Winston hit Fiji in 2016, it was at that time the strongest cyclone ever to hit the South Pacific and it left a trail of devastation across the country.
21 February 2016
As the cyclone moves on from Fiji, a Royal New Zealand Air Force P3-K2 Orion aircraft captures the first images of the damage caused by the cyclone. The devastation is catastrophic. Whole villages are destroyed, homes and crops damaged, power lines cut. Cyclone Winston has killed dozens and left more than 8,100 people without shelter. The northern islands are the hardest hit.
The Orion is able to air drop some crucial aid packs, including radios, to help connect several isolated communities, but the supplies on board are limited. Inside of 24 hours a C-130 Hercules is dispatched with 12 tonnes of emergency relief, including food, water and tarpaulins for hard-hit communities. It is the first of many flights that will deliver people and aid over the coming days.
We brought emergency supplies including tool kits, generators, water and water containers, ration packs and chainsaws for families affected by the cyclone
Within 72 hours of the cyclone, an Air Force 757 has put an inter-agency Joint Reconnaissance Team on the ground in Suva. Their job is to work with the Government of Fiji to assess the damage, plan the response, particularly for key government infrastructure such as health facilities, drinking water and schools.
In 1992 New Zealand, Australia and France signed the FRANZ agreement to ensure the best use of resources in response to cyclones and natural disasters in the South Pacific. We will work with the Australian and French militaries, and alongside the Fijians throughout our response. We are already sharing facilities and integrating some planning activities within days of the first response.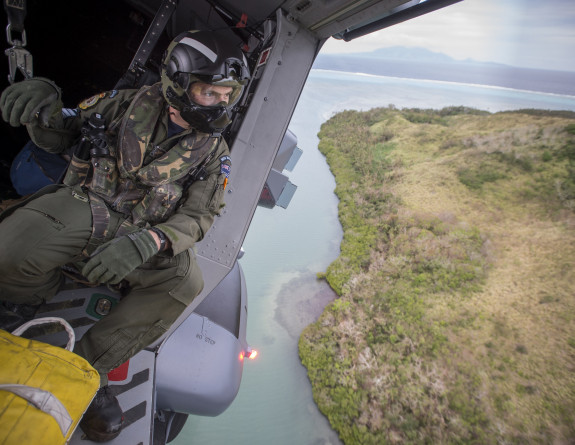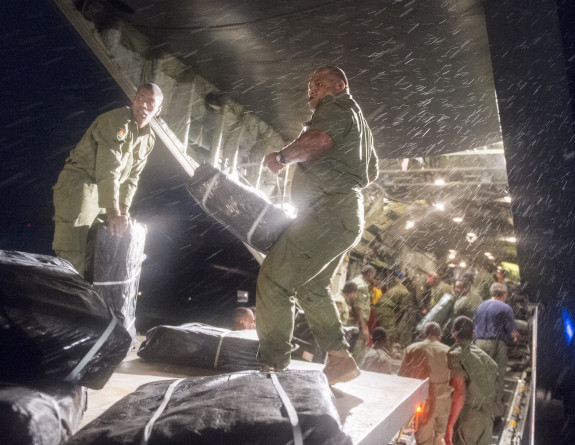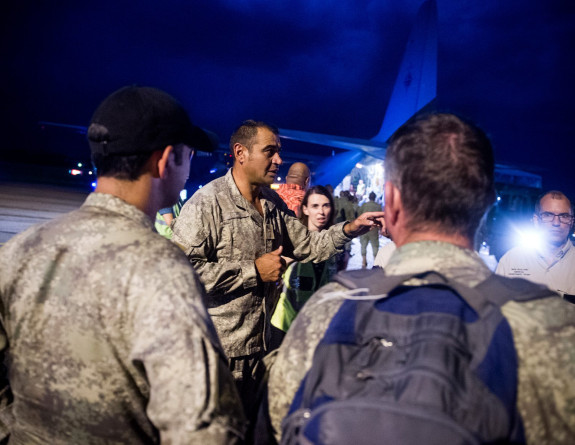 26 February 2016
The Air Force flights have landed a team of Army Engineers in Suva. Their first job is to team up with the Fijian military in clean up across Viti Levu. In villages like Driti and Silana, our engineers help to make it safe for the locals to return and get on with their lives.
28 February 2016
HMNZS Wellington is the first Royal New Zealand Navy ship to arrive in Suva. She is carrying 60 tonnes of New Zealand aid. Also onboard Wellington are a hydrography team who will update maritime maps for Lau Island group in Fiji's East. These islands will be a significant area of operation for New Zealand's contingent in the weeks ahead and some of the anchorages haven't been surveyed for nearly a century.
HMNZS Canterbury, which sailed from Devonport three days after Wellington will need the updated coastal charts. She is carrying 106 tonnes of aid and supplies and 300 personnel, including medics, carpenters, electricians, engineers and plumbers. They're destined for Vanua Balavu and the Lau group, tasked with helping the locals get home, re-open their schools, and get back on their feet. The helicopters, trucks, desalination plant and other equipment onboard will be critical to that mission.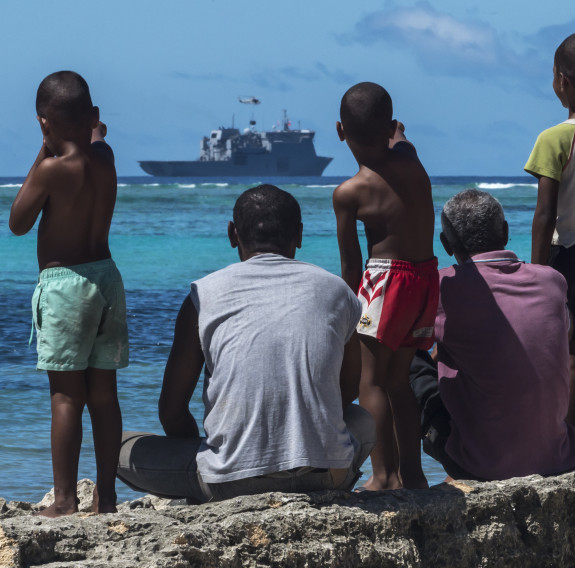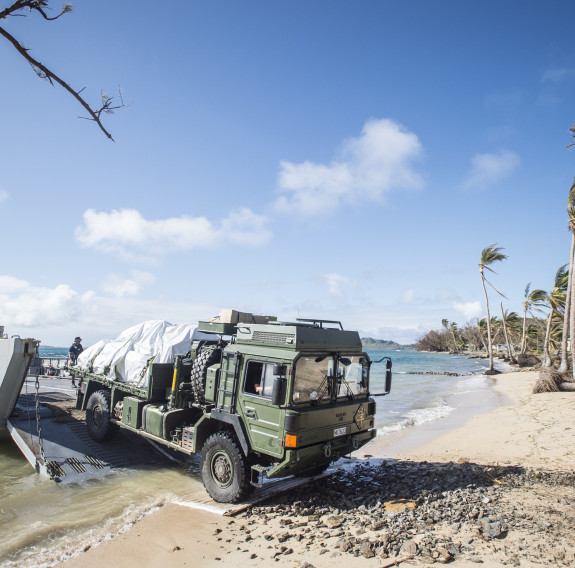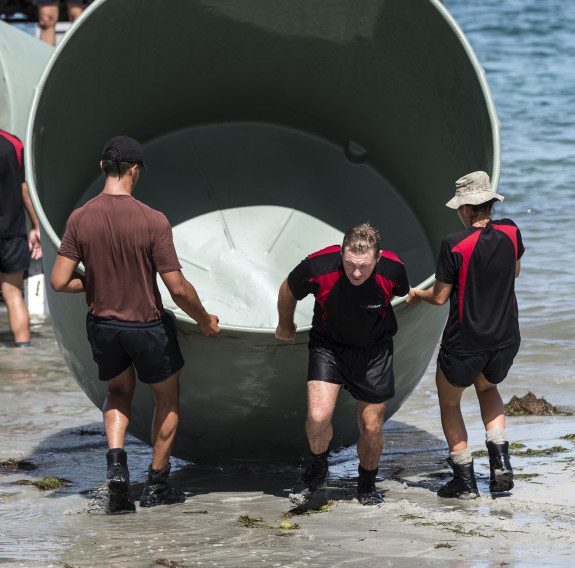 4 March 2016
Two Air Force NH90 helicopters, delivered to Fiji on HMNZS Canterbury, take to the skies in their first overseas deployment since entering service. Their first mission is to support New Zealand medical assistance, taking a team of medical personnel along with water, medicine and other supplies to the island of Koro. The helicopters are operating out of Nausori Airport alongside Australian and French aircraft, forming a crucial link between Suva, where the recovery effort is being coordinated and much of the international aid is being offloaded, and the outlying islands.
15 APRIL 2016
A ceremony is held at Queen Elizabeth Barracks, Suva, to mark the conclusion of NZDF support to the response to Tropical Cyclone Winston. In addition to the immediate relief provided to Fijian people and communities, the deployment demonstrates NZDF's commitment to supporting Pacific nations and in particular the benefits of being able to work in partnership with our friends in the Fijian military forces.