Devonport Naval Base
The Auckland suburb of Devonport is the home of the Royal New Zealand Navy. The base, situated at the southern end of the Devonport peninsula and facing the Auckland CBD across Waitematā Harbour, is a significant feature of the North Shore community. Learn what makes Devonport Naval Base our home.
Devonport Naval Base includes several sites. The main base consists of the waterside South Yard where the fleet is based, and where much of the fleet services and administrative functions take place; and the North Yard, on Ngataringa Bay, with training classrooms, trainee accommodation, research facilities, and supply depots.
A separate facility, located in the nearby Narrow Neck suburb, houses the Officer Training School and other training establishments. Further afield, the Tamaki Leadership Centre is situated at the end of Whangaparāoa Peninsula, an hour north of Auckland; and Kauri Point, an ammunition facility, is located a short distance west of Devonport. The main base totals 40 ha and hosts around 2,500 NZDF and RNZN personnel.
Facilities and amenities
Te Taua Moana Marae

Te Taua Moana is one of the first things our recruits encounter after "signing on the line" during their attestation into Navy service.

The sailors and officers head over to the foreshore of Ngau Te Ringaringa Bay (Ngataringa) and assemble, as manuhiri, at Te Waharoa, Tangaroa, the gateway in front of the wharenui, Te Whetu Moana. After their pōwhiri, our trainees can consider Te Taua Moana their marae.

The pōwhiri at Te Taua Moana is also an inherent part of welcoming visitors to the Royal New Zealand Navy. Dignitaries, Heads of State, service chiefs and ship crews from across the world have passed through Te Waharoa and met Te Wero Pōwhiri, the challenge.

The late Māori Queen Te Arikinui Dame Te Atairangikāhu, opened the marae on 15 April, 2000.

Vince McGlone Galley

Situated near the entrance of the base, the substantial all-ranks galley is our main catering establishment for our sailors, officers and civilian personnel. Our galley can seat over 100 people, with the kitchen providing a professional working space for experienced Navy chefs on our base.

Three meals are provided throughout the day, with a selection of options for dietary requirements. From salads, cereals and fruit, to cooked meat and more, there's something for everyone.

From our newest recruits, to our most senior officers - all are welcome to dine here. The galley serves as an area for our personnel to come together to dine in a relaxed and respectful environment.

Vincent McGlone was one of the last surviving New Zealand naval veterans of the Battle of the River Plate. Our galley is named in his honour.

Additional eating facilities are located at the officer's Wardroom, the South Yard training establishments, Narrow Neck and the Tamaki Leadership Centre. In addition, all camps and bases have 'Hot Shots' cafes for personnel to purchase café-style drinks and snacks.

Docks

Our ships berth at a variety of wharves to load and unload supplies and personnel. The wharfside facility is capable of berthing our entire fleet, with a recent extension in 2020 to accommodate our largest vessel, HMNZS Aotearoa.

Calliope Drydock

The dry dock at Devonport Naval Base is used for regular maintenance and upgrading of our naval vessels, and – as New Zealand's largest dry dock facility – is frequently contracted out to commercial and foreign naval vessels.

Once a vessel is in place, the dry dock is drained of water - exposing the underwater parts for inspection and repair. After required work is complete, the dry dock is then flooded, enabling the vessel to return to sea.

Babcock International Ltd operate New Zealand's largest marine engineering and maintenance facility at Devonport Naval Base, which includes the dry dock. Babcock is contracted to provide engineering support services across our naval fleet.

The dry dock, along with the pump house, are two of the oldest and most significant maritime-related structures in New Zealand. Its construction was one of the largest and most difficult engineering works undertaken in New Zealand during the 19th century.

Parade Grounds

Our largest parade ground is at the North Yard training facilities.

The parade grounds are a key aspect of our Base, providing an area where our personnel can march, practice drill, and undertake other activities.

Parade grounds are the main area where our graduations take place - an exciting and memorable time for our personnel and their loved ones.

Training

As well as traditional classroom and workshop learning, Devonport Naval Base boasts substantial simulator training facilities, with bridge simulators that mimic the design of various vessels. Virtual reality is utilised in training our engineering students.

The base's Seamanship Training Aid Facility, constructed in 2016, provides a mock-up of a ship's upper deck for sailors to perfect their seamanship in a controlled environment. In 2018 the base introduced a floating dock where personnel can safely practise over-water skills such as boat launching, man overboard exercises and linework.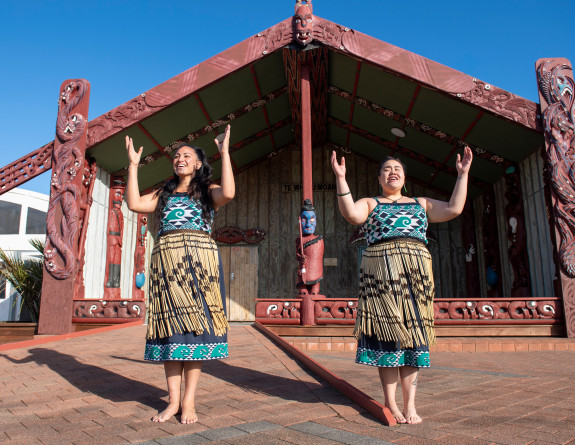 History
Devonport Naval Base's origins date back to 1841, when Lieutenant Governor and naval captain William Hobson founded New Zealand's capital Auckland shortly after the signing of the Treaty of Waitangi. He quickly assessed the merits of Waitematā Harbour and took charge of a growing naval facility at the Sandspit on the North Shore. The Naval Base later shifted west towards its current position at Stanley Point.
The Naval Base has a ship's name, HMNZS Philomel, after the first ship – a Pearl-class cruiser – commissioned into New Zealand Naval Forces in 1914. Philomel eventually became a non-seagoing training ship for generations of new entrants, with her engines removed to make room for classrooms. When she decommissioned in 1946, her name was transferred to the base.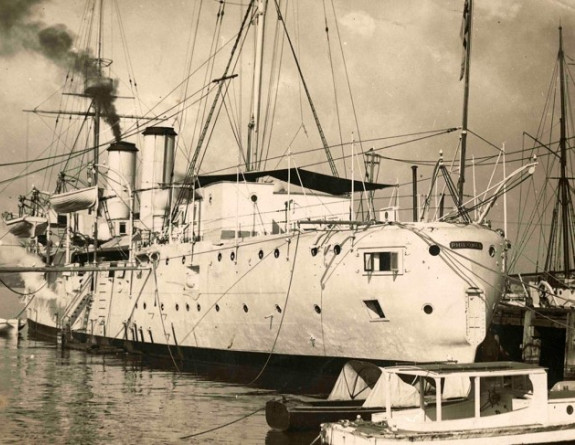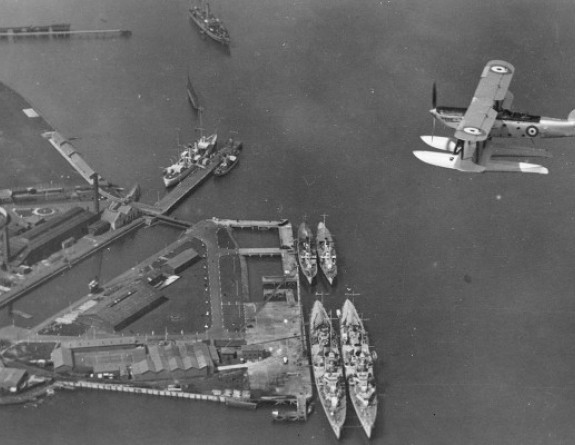 Future works
The base has a rich history, having been there since 1841. Some of its old buildings are not in good condition. Prefabs that were put in place temporarily have now been there for some time. Buildings need modernising, within the confines of a limited footprint.
Scattered functions across the base also present a challenge for designers and planners. They have to be creative when land area is limited. The answer may be intensifying for more efficient use of the existing land area by going 3-5 storeys high.
All new buildings will aim for high sustainability ratings to improve energy use.
Project work underway on the Devonport Estate during 2021/22 includes electrical safety improvements and an upgrade of the catering school.
A lighting upgrade of the tunnel between North and South yards and other lighting upgrades has improved safety. Refurbishment of South Yard Facilities is also being carried out.
Contact us
General enquiries: 09 445 5999
Media enquiries: 021 487 980
Considering
a career in the Navy?
Together we protect New Zealand's interests at sea. Our Navy carries out a range of tasks including combat operations, search and rescue, underwater recovery, trade protection and peacekeeping. Whatever the mission, you'll find that there's a real tight-knit camaraderie whether you're at sea, at home or abroad.
Find out more