Iraq
Training our partners
Our readiness for combat provides us the ability to train others for combat – building the capacity of partner forces. From 2015 to 2020 we worked with the Iraqi Security Forces, supporting them to train for operations against ISIS.
2014
The Islamic State of Iraq and Syria, known as ISIS, takes control of territory within Iraq, including the major city of Mosul. They demonstrate an ability to fuel extremist causes and export terror around the globe.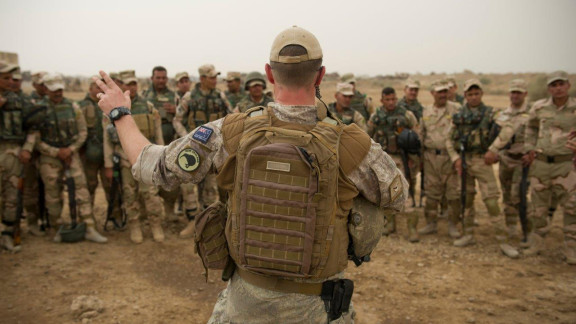 The story of our deployment to Iraq to train their security forces
2015-2020
NZDF deploys a training mission to Iraq at the request of the Iraq Government as part of the Defeat-ISIS Coalition. New Zealand Army personnel use their expertise in combat operations to train Iraqi Security Forces to defeat and prevent the resurgence of ISIS. As the operation proceeds, it moves from one of training soldiers to mentoring trainers as the Iraqi Security Forces take over responsibility for their own training and move to a self-sustaining approach.