Littoral Manoeuvre Craft
HMNZS Matataua utilises three high-speed Littoral Manoeuvre Craft (LMC) for the Royal New Zealand Navy, with the first two in New Zealand from October 2023.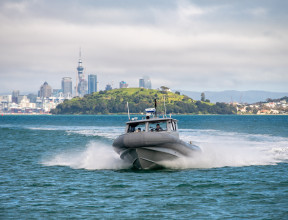 The Australian-built Sentinel 1250 are high-speed tactical boats, with hulls constructed of High Density Polyethylene (HDPE), making them highly durable and low-maintenance. They don't need painting and there's no risk of corrosion or degradation from electrolysis.
Dive Hydrographic and Salvage vessel HMNZS Manawanui has a twin arm davit, enabling it to embark the Littoral Manoeuvre Craft and transport a boat and its team to an area of operations.
The LMC can transport (piggy-back) a 5.3-metre zodiac on its back, meaning the LMC can do a fast, long-range transit from HMNZS Matataua and drop off a team of divers or hydrographers to cover the last leg. It has capacity for three crew and 10 passengers; one of its mission profiles is the ability to carry troops.
Part of the Littoral Manoeuvre Craft's evolution to operational release will the ability to mount machine guns forward and aft to add another layer of tactical utility when needed.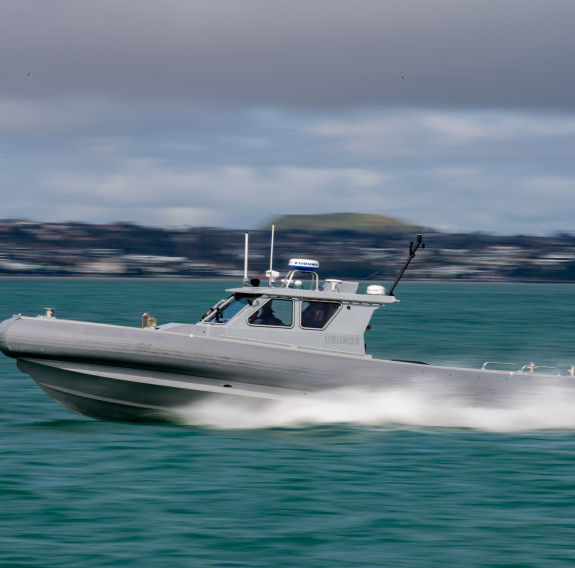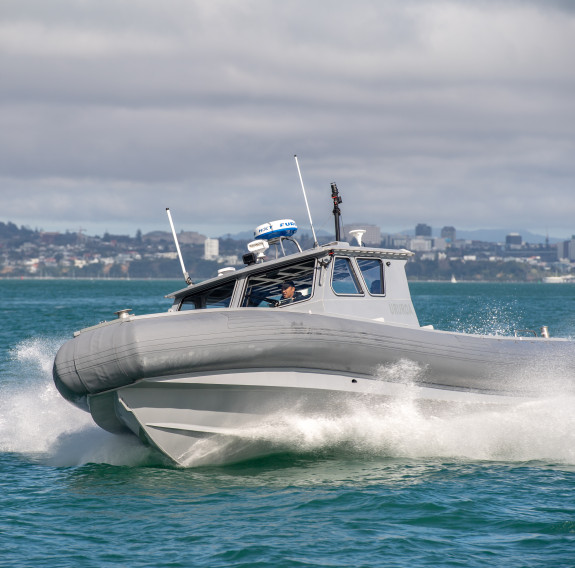 Specifications
| | |
| --- | --- |
| Make/model | PFG Sentinel Boats - The Sentinel 1250 |
| Hull material | Plastic HDPE |
| Length | 12.6 meters |
| BEAM | 3.73 meters |
| Speed | 40+ knots |
| ENgine power | Twin Cummins QSB6.7 rated at 550hp each |
| Drive | Twin HJX29 Hamilton Jet Units |
| crew | 3 |
| passengers | 10 |
10+ Tonne Fully loaded
Able to be transported, launched and recovered by HMNZS Manawanui twin arm davit
Able to transport, launch and recover a RNZN 5.3m Zodiac