Whakatāne woman wins bronze at Invictus Games
Royal New Zealand Navy Able Communications Warfare Specialist (ACWS) Paulette Doctor says she now feels like a champion after winning a bronze medal, carrying the New Zealand flag and rubbing shoulders with royalty at this year's Invictus Games.
19 September, 2023
The Games in Düsseldorf, Germany, finished on Saturday following eight days of competition.
They are the only international adaptive sporting event for wounded, injured and ill active duty and veteran service members - using the power of sport to inspire recovery and support rehabilitation.
This year's Games attracted around 550 competitors from more than 20 nations competing in 10 sporting disciplines.
The 21-member New Zealand team was led at the opening and closing ceremonies by flag-bearer - AWCS Doctor, a double breast cancer survivor - who won the last of New Zealand's five medals - a bronze in table tennis.
Whakatāne born and now residing in Wellington, ACWS Doctor, of Ngāti Awa and Ngāti Tūwharetoa, beat New Zealand team member Royal New Zealand Air Force Flight Sergeant Stacey Adam, who has already won silvers for discus and indoor rowing.
"My babies think I'm a champion and now I feel a truly am," AWCS Doctor said.
It was her second Games after attending Toronto in 2017 and the first time she had won a medal.
"Invictus means so very much to me, it's helped me out of dark times and continues to uplift me when I'm low," AWCS Doctor said.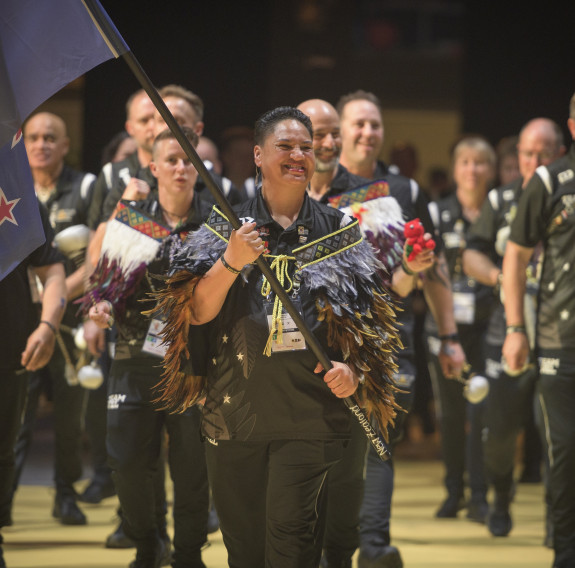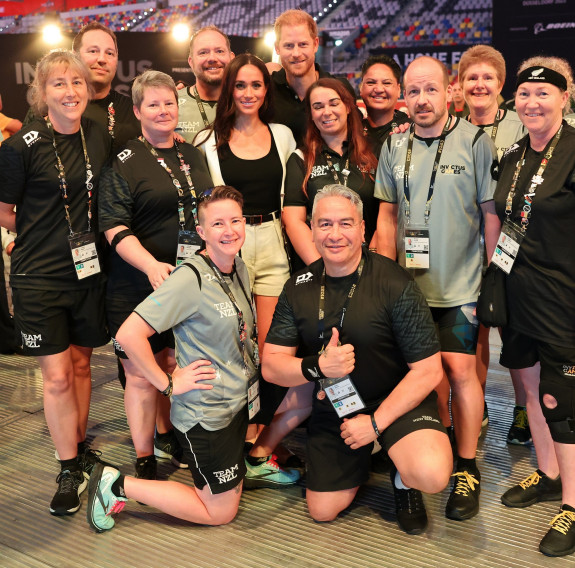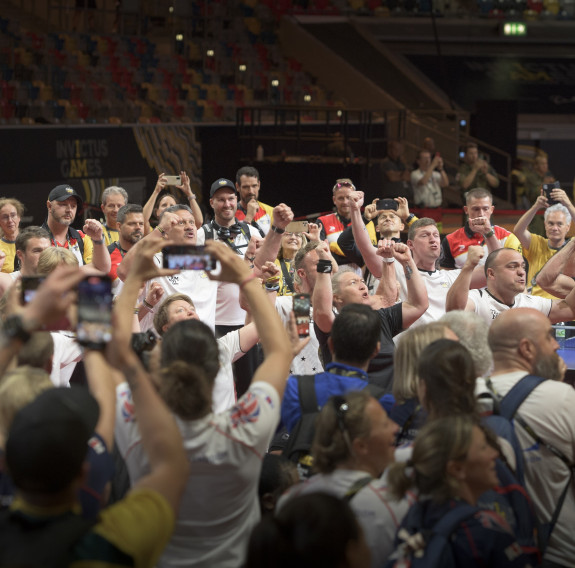 "It fills my cup more than I think I deserve and for that I am so grateful and honoured.
"To be able to represent my country as a wahine Māori, and as a mum, is very special."
When patron of the Invictus Games, Prince Harry, the Duke of Sussex, stopped to speak to Team New Zealand he recognised ACWS Doctor from the Toronto Invictus Games.
He chatted to her about those Games and noted that it was great to see Team New Zealand back and they had been missed at the Games in The Hague.
AWCS Doctor's husband Damien Wilson also travelled to Düsseldorf to support his wife.
"I'm on about Cloud 99 at the moment, it's been a long time coming and I am proud of what she's achieved and what the team's achieved as well.
"I think I woke the whole family up back in Whakatāne with the news."