The advance of Air Force Esports
The drive to win is applauded across the services, and online gaming is no exception to that.
25 June, 2023
The world-wide popularity of Esports has not been lost on motivated individuals throughout the Air Force. In 2021 Base Ohakea established the first Esports code within Defence, with Auckland following suit shortly after and Woodbourne currently in the process.
Over the past three years the membership in Air Force Esports has grown to over 100 paid personnel with a further 50 personnel from across Navy, Army and Police being connected with the clubs.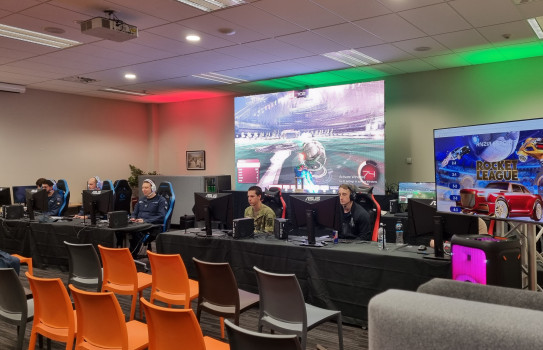 Base Ohakea recently hosted the first interbase Esports competition – virtually. It consisted of four teams going head to head playing 'League of Legends', in a round-robin, followed by a single elimination final. Each match was best of three with the final being best of five. The overall winners of this competition were the Auckland team, with Ohakea second and Woodbourne third.
Flight Lieutenant Craig Browne says the main benefits the members are gaining from engaging in Esports in the Air Force are that it has a social, diverse and inclusive community, having the ability to reach across all barriers, including age, gender and background.
"At its core, gaming is a universal language that connects people through shared passions, objectives, and experiences.
"Its interactive nature in tandem with the immersive nature of game worlds provides a social experience that's distinct from social media apps."
He says playing Esports helps to increase perceptual and cognitive skills; speed up decision-making, reaction times and multi-tasking, and promotes teamwork within an active gaming community.
"And there's intrinsic emotional rewards – it makes you happy!"