Personnel march in London at King Charles' Coronation
Three of our Defence Force contingent describe being part of history in London.
03 May, 2023
Around 400 military personnel from 35 Commonwealth countries will march alongside 6,000 British military personnel in the coronation ceremony for Prince Charles III on May 6 (London time).
The 21-strong NZDF contingent includes Leading Aircraftman Harris Thien, Able Weapon Technician James Strachan and Lance Corporal Sarah Menzies, who say they feel privileged and proud to play their part the historic event.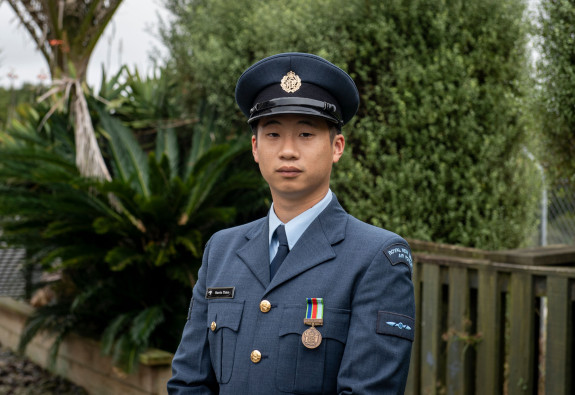 LAC Thien, is from Auckland and works as an avionics technician for the Royal New Zealand Air Force. He will have the special privilege as one of two NZDF personnel marching alongside the Gold State Coach during proceedings.
The 260-year-old, four-tonne coach will return King Charles and Queen Camilla to Buckingham Palace from Westminster Abbey following the Coronation.
It is LAC Thien's first overseas deployment for the NZDF.
"I've never been involved with something like this before. I can't wait to experience history being written and having a first-hand experience of the Coronation."
LAC Thien said he was lucky enough to meet King Charles when on the Royal Parade in Auckland Government House in 2019.
"He was reviewing the parade and stopped to chat. The King asked me three questions; how I was, what my trade was, and how long my course was.
"He then wished me luck for the rest of my course. It was a surreal experience, one that I'll never forget."
LAC Thien was born in Malaysia and grew up in New Zealand, attending Rangitoto College on Auckland's North Shore.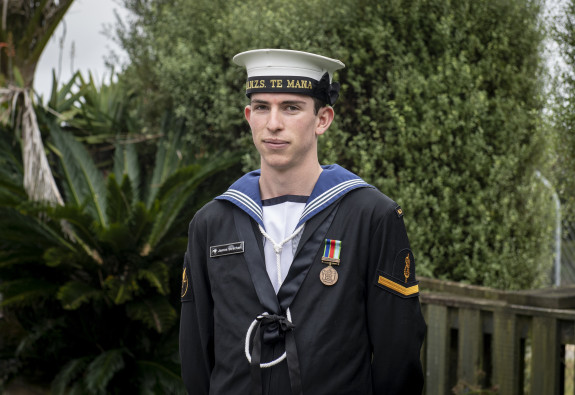 Able Weapon Technician (AWT) Strachan, Royal New Zealand Navy, is also from Auckland. He says his step-father's company once handled travel and security for the Royal Family, with his step-father meeting several Royals.
He said he was incredibly grateful to have his own chance to be near them.
"It's a privilege to take part in an event of this magnitude and importance. It is something that I will remember for life."
His involvement in the Coronation is AWT Strachan's second memorable deployment already this year. The sailor was sent to Hawke's Bay as part of the NZDF's response to Cyclone Gabrielle.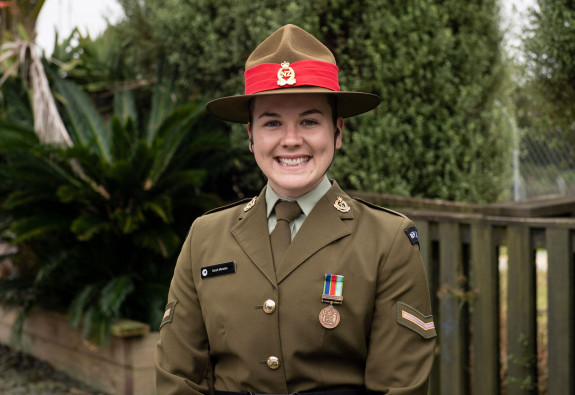 It is also a first overseas deployment for NZ Army medic LCPL Menzies, who comes from Riverton, Southland.
"I actually didn't know I was being nominated for this until I got an acceptance email. It was all a massive surprise," she said.
"This is by far the most significant thing I have done in my career besides saving people's lives."
While it may be her first deployment, she isn't the first of her whānau to be in proximity to His Majesty King Charles.
"My grandad met the King when he came to New Zealand. He took him for a train ride around Dunedin, so he thinks this will be very special."