King Air 350
The King Air 350 (KA350) is a light, twin engine, fixed wing, nine passenger, commuter aircraft. Our Air Force has four KA350s in its fleet, introduced as part of the Air Crew Training Capability project (ACTC). The KA350 has been modified for the NZDF to allow the transport for nine passengers, Air Warfare training and sensor suite training.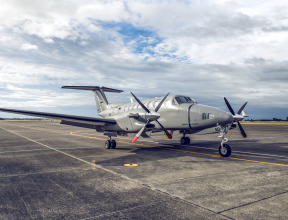 The ACTC project also introduced ground-based training systems for both pilots and air warfare officers. Air Warfare Officer training is conducted using airborne consoles and a mission management system installed in the KA350 cabin.
Pilot training can be conducted in any of the three configurations. There are two ship-sets of consoles allowing Air Warfare Officer training to be conducted on two KA350 aircraft concurrently.
The sensor suite, that is fitted to two KA350s, consists of an Electro-Optic and Infra-Red camera and a single array multi-mode surveillance radar. The sensor suite is intended to be utilised for sensor operator training in the future.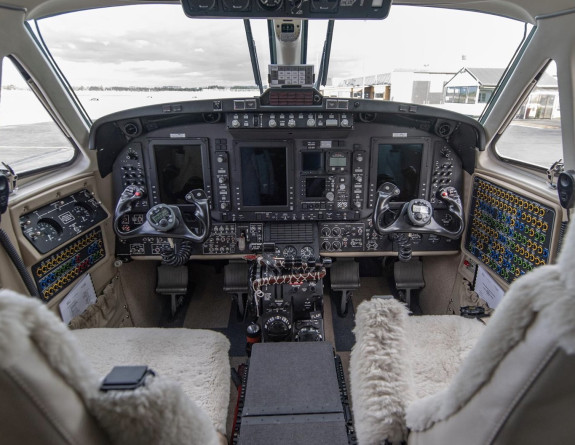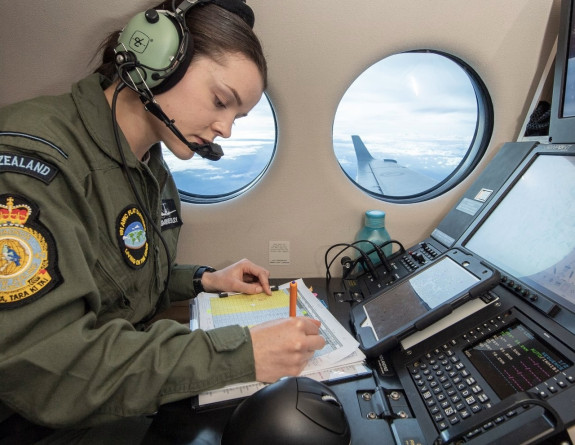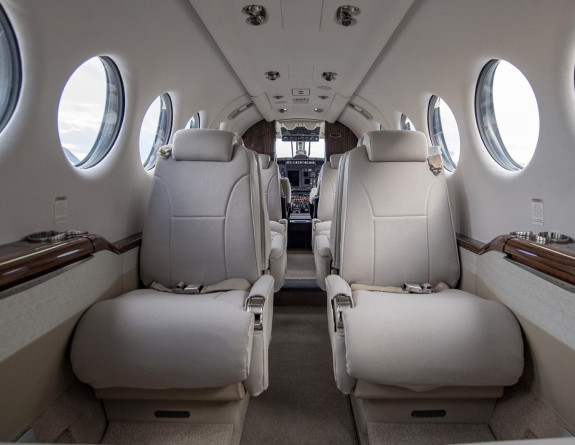 Specifications
| | |
| --- | --- |
| Aircraft | King Air 350 (KA350) |
| Manufacturer | Beechcraft |
| Power plant | Two Pratt & Whitney PT6A-60A reverse flow, free turbine engines rated at 1050 shaft horsepower each |
| Propellers | Four-bladed Hartzell propellors |
| Length | 14.22m |
| Wingspan | 17.65m |
| Height | 4.36m |
| Basic weight | 4,630kg (10,200lb) |
| Max take-off weigh | 6,800kg (15,000lb) |
| Max payload | Eight passengers and 500lb baggage |
| Max range | 3,480km (1,880nm) with two pilots 1,480km (800nm) with two pilots, eight passengers and 250lb baggage |
| Cruising speed | 535–570kph (290–310kts) |
| Max altitude | 10,668m (35,000ft) |
| Endurance | 7.5 hours (two pilots) 5.7 hours (two pilots, eight passengers and 250lb baggage) 4.8 hours (four crew, max height 6,000ft) |
| Crew | Two pilots for transport operations Two pilots for multi-engine training Four crew for non-pilot training |