Shoot, move, communicate and medicate
The modus operandi for soldiers in Alpha Company, 2nd/1st Battalion, Royal New Zealand Infantry Regiment, are four principles: shoot, move, communicate and medicate.
06 May, 2022
Exercise Alpha Kōura, the first exercise of the year for the company, focussed on three of those principles: shoot, move and medicate.
Alpha Company conducted Exercise Alpha Kōura in the Tekapo Military Training Area over the period of 7-11 March. Major Josh Sullivan, Officer Commanding Alpha Company said the purpose of Alpha Kōura was to provide a snapshot of the basic level of competency of Alpha Company participants.
"The exercise focussed on soldiers' effectiveness in key individual competencies along the training themes of shoot, move and medicate. It also provided a start state for understanding the subsequent planning of Alpha Company's regeneration post Op Protect. Concurrently it aided in assessing the level of instruction provided by commanders at the lead teams and lead leaders level," he said.
Designed to maintain infantry skill levels in live-field firing, the shoot element of the exercise required soldiers to engage targets both far-off and close up, utilising a number of weapon systems such as the MARS-L rifle, the Glock G17, M203 grenade launcher and the Mag58 general-purpose machine gun. Working in sections of up to 10, the focus was on basic infantry core skills including static shooting and marksmanship. Other activities included pack marches, night-firing, navigation stands and escape and invasion activities were also added to the mix to induce stress and test the soldiers both physically and mentally.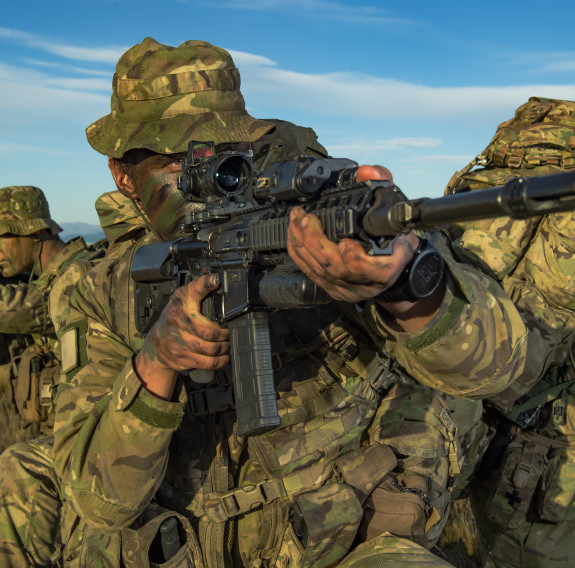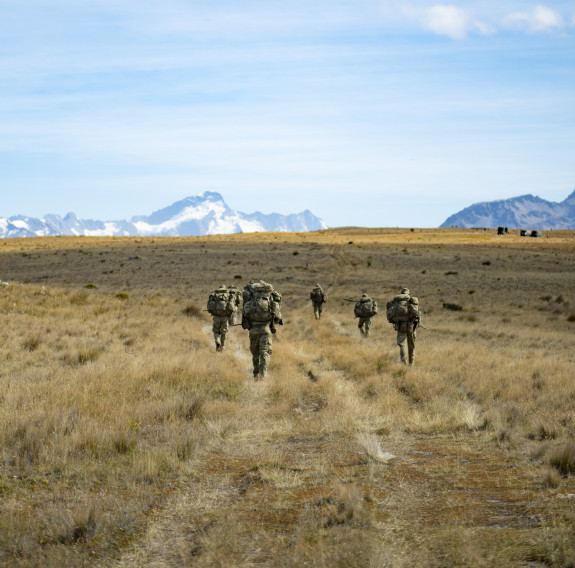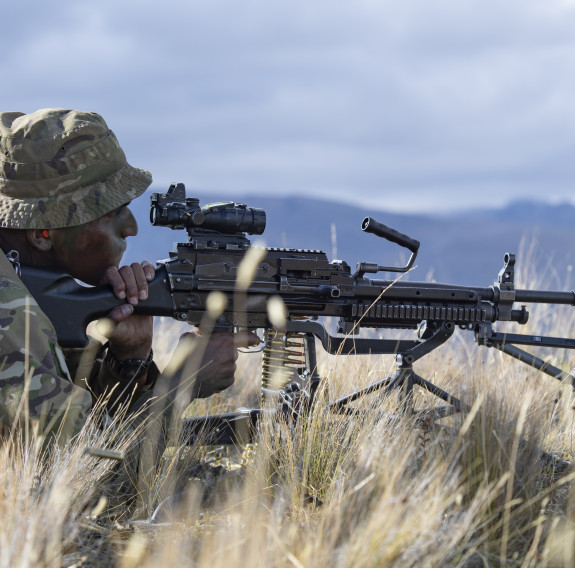 In contrast, the move and medicate aspects of the exercise tested the soldiers on their ability to conduct tactical combat casualties care by both day and night. Members of Alpha Company were exposed to additional medical training in between live-firing serials and then tested when they least expected it at the completion of a night navigation circuit.
Around 40 personnel headed to the Tekapo Military Training Area for the five-day exercise, with the Company harbouring out in the field to maximise their time in the training area. Combined with theory, soldiers were required to excel in engaging at distance, understand the environmental conditions which could affect their firing, as well as display their ability to work effectively in a team.
Private April Ma'a, an Infantry soldier in 2 Platoon - 2 Section, was one of the participants on Exercise Alpha Kōura. She said the shooting was the most enjoyable aspect, but the training also highlighted the importance of teamwork.
"I enjoyed using the Glock, using the MARS-L at close range was cool, and in general just shooting at long range. I haven't used weapons to that extent since I joined in 2020 so it was great to get out there," she said.
This exercise also brought out the importance of teamwork. Take night navigation for example, you need to use your team. If you don't it's not going work. I learnt to lean on my team and know that they are there for you.
Corporal Nathan Kawana is a supply technician, working in Alpha Company Headquarters. While his role was largely to provide support to those on exercise, a highlight for him was the ability to participate in live shooting.

"During the exercise, we were using the MAG 58 and doing a lot of drills with two personnel on the gun. We worked on calling out the range and communicating between the gun groups. It was great to have that amount of time on the various weapon systems," he said.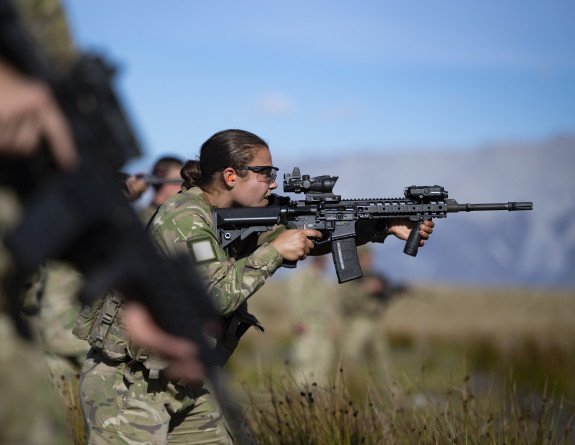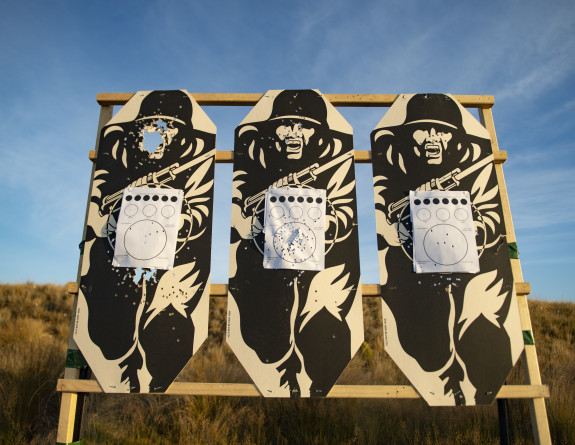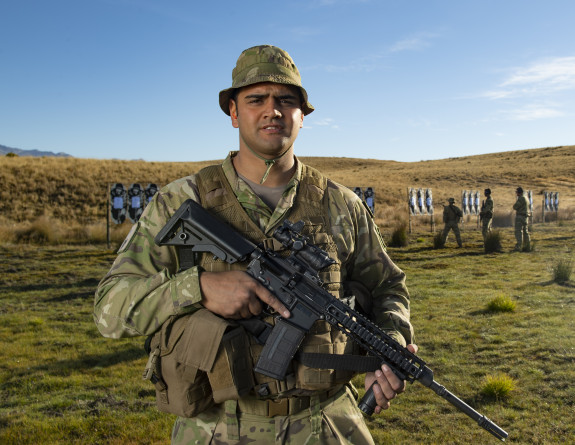 Lieutenant Jordan Corke, 2IC of Alpha Company admits this training wasn't all singing and dancing, rather it was about getting back to the "bread and butter" of the job after multiple rotations on Op Protect.
Our job is to live in the field and close with the enemy. Exercise Alpha Kōura focussed on building those skills back up and getting that practice in to ensure our infantry personnel know the capability of their weapon systems inside out.
"Move, shoot, medicate and communicate are simple competencies. Mastering these ensure our infantry teams are proficient. But location also plays a key role. When you train in unfamiliar environments, soldiers gain a much better understanding of how different environments place different pressures. That prepares soldiers for what they may face in a real-life scenario," he added.
Alpha Company now seeks to enhance these skill-sets and build towards a top soldier competition as a look ahead to the start of the regeneration cycle.