French town names rugby field in honour of former All Black captain and soldier
The NZDF Men's rugby team, Defence Blacks, are currently in France playing in the International Defence Rugby Competition – a four-yearly precursor to the Rugby World Cup. The Defence Blacks are based in the town of Pontivy in Brittany.
28 August, 2023
In recognition of the service and sacrifice of New Zealand personnel in the liberation of France in both World Wars, and acknowledgement of the NZDF team staying in the township, late last week the Mayor formally renamed the town's main rugby ground in honour of a former All Blacks captain and soldier.
It is now the Dave Gallaher Field.
Dave Gallaher was the captain of the All Blacks on their first tour of the British Isles and France in 1905/06. Known as 'the Originals' the team won 34 of their 35 matches. Following the tour he retired from playing and became an age grade coach for Ponsonby, sole selector for Auckland and co selector for the All Blacks.
But Gallaher was also a soldier. He joined the Sixth New Zealand Contingent as a Corporal and served in the Boer War in 1901/02. In May 1916 at the age of 43, he answered the call again and enlisted in the Army and after basic training was posted to 22 Reinforcements, 2nd Battalion, Auckland Regiment. He sailed with the Regiment in early 1917 arriving in Britain in May. Promoted to Acting Sergeant, his unit fought at the Battle of Messines in June and spent August and September in preparation for the Passchendaele offensive.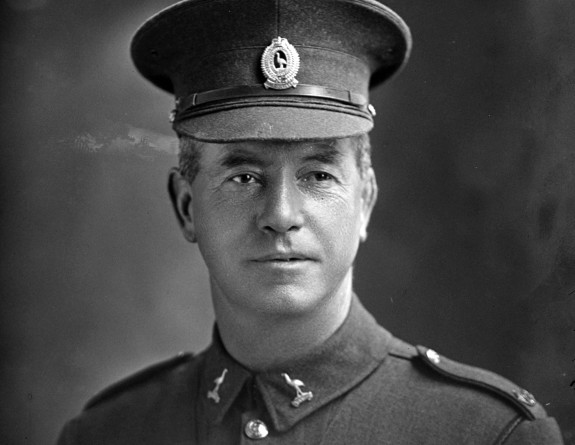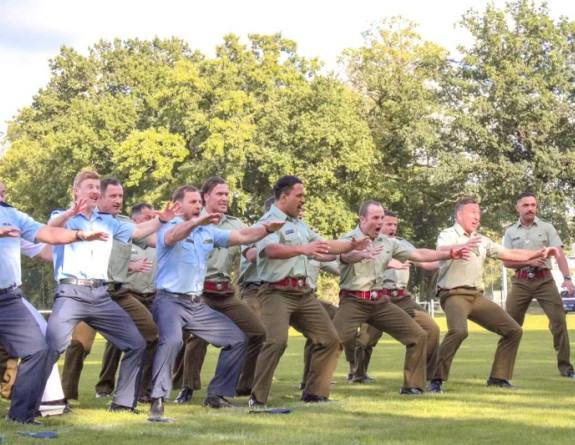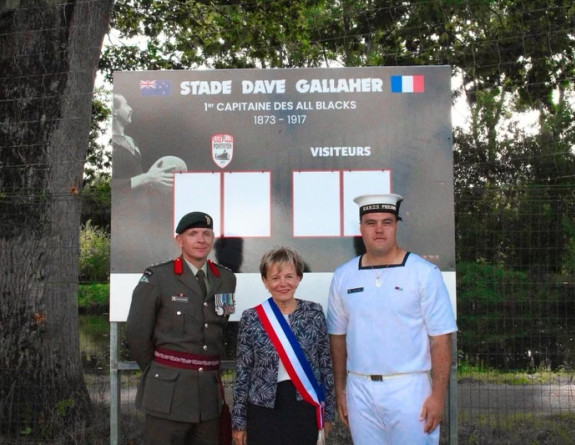 On 4 October 1917, Sergeant Dave Gallaher was killed in action during the Battle of Broodseinde.
The Mayor of Pontivy, Madame Christine Le Strat commented in her speech that the strong bonds between Nouvelle Zelande and France can be seen by the contribution that such a small country (New Zealand) has made to defend freedom and liberty in such far- away lands. She also commented that Sergeant Gallaher's story is even more poignant as Europe once again faces war within the continent and where New Zealand service personnel are again playing their part in helping train Ukrainian Armed Forces.
The Contingent Commander of the Defence Blacks, Colonel Duncan George spoke at the dedication of the newly named field on behalf of all NZDF personnel. He said that "the field naming was an honour for the NZDF and brought much mana to the NZDF, the Gallaher whānau, and is a moving example of the continued friendship between France and New Zealand." A karakia was then given before the team performed the haka o Te Ope Katua o Aotearoa.