Kiwis chalk up hillside facelift for historic memorial in UK
A gigantic chalk kiwi set in the hills of Wiltshire has received its annual restoration, thanks to joint efforts from New Zealand Defence Force (NZDF) and British Armed Forces personnel.
10 October, 2023
The 130-metre-long Bulford Kiwi near Stonehenge in England, was created by New Zealand soldiers in 1919, while they were stationed nearby and waiting to return home after the First World War.
Last month, a Chinook helicopter belonging to 18(B) Squadron Royal Air Force Oldiham delivered around 100 tonnes of chalk in underslung loads to the hillside.
As well as local volunteers, the day-long re-chalking on 27 September involved 25 New Zealand Army personnel, who are based in the United Kingdom training Armed Forces of Ukraine recruits. Also lending a hand were five NZDF staff from London and around 12 New Zealand High Commission personnel and whānau, including New Zealand High Commissioner Phil Goff.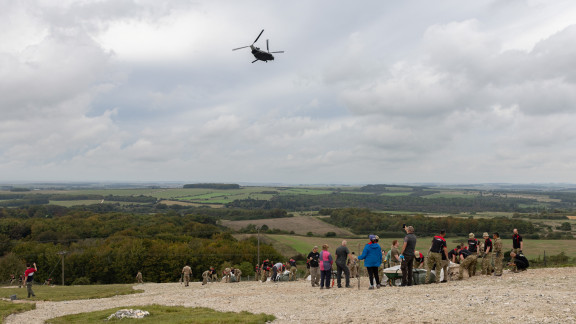 New Zealand Defence Force: Restoring the UK Kiwi
Defence Attaché Brigadier Jim Bliss said members of 249 Ghurka Signal Squadron, 3rd (UK) Signal Division Regiment, carried out weeding the day before the spreading of the new chalk and tidy up.
"There was waiata from the New Zealand team, Ghurka musical performance and traditional Khukri dance and speeches," Brigadier Bliss said.
Royal New Zealand Air Force pilot Flight Lieutenant James 'JP' Patrick, from Hawke's Bay, was one of two pilots operating the Chinook that delivered the chalk.
Flight Lieutenant Patrick is on exchange to the United Kingdom and has been with 18(B) squadron for 18 months. He said he felt very privileged to do the task and represent New Zealand on an international stage.
"I had only heard about the kiwi since my arrival in the UK and therefore managed to fly past it a few times," he said.
"When the request came through for a Chinook, as soon as I heard of it I jumped at the opportunity. It's a great sight to see on the side of a hill, the scale is rather impressive.
"The Chinook can deliver 55 troops or 10 tonnes of freight, flying up to 160 Knots. So the chalk that was underslung for this task was given to the right aircraft.
"It felt good that we continue to remember those New Zealanders from back in World War I and clearly all the Kiwis that have worked alongside UK Armed Forces since then."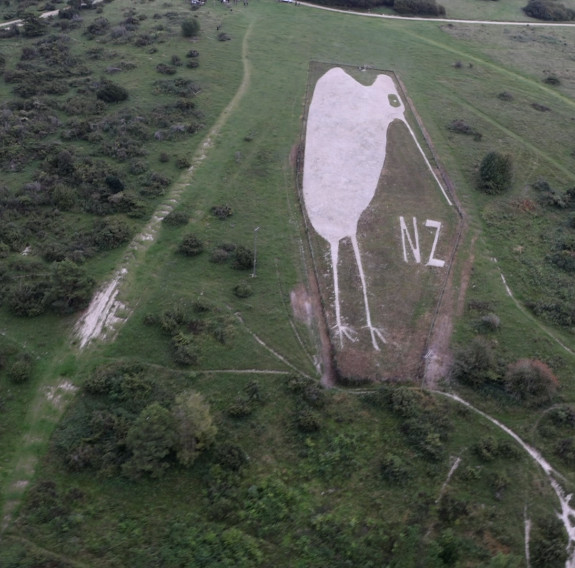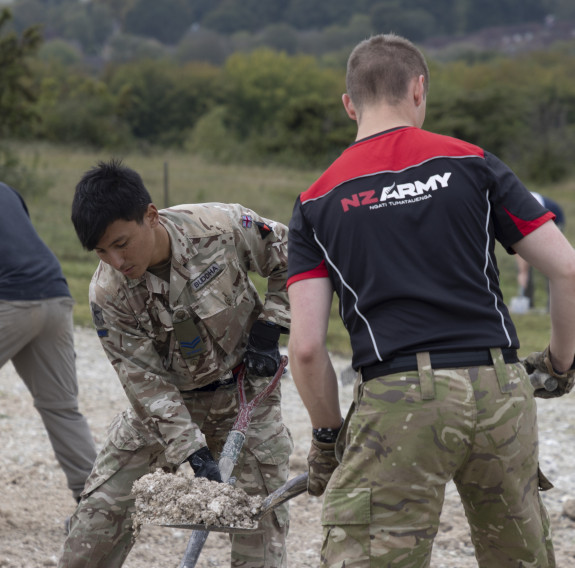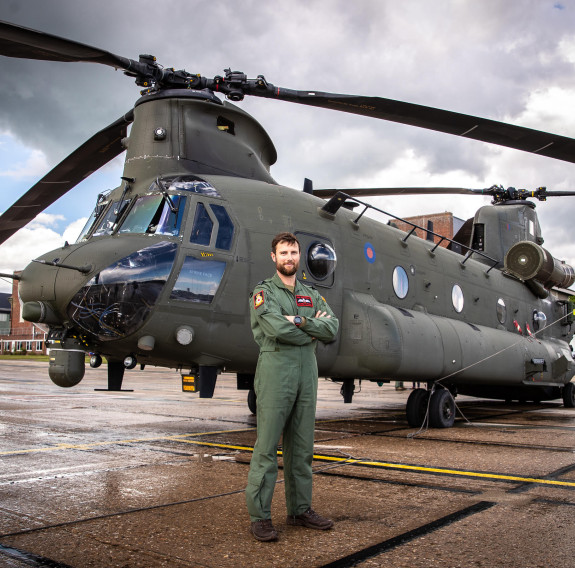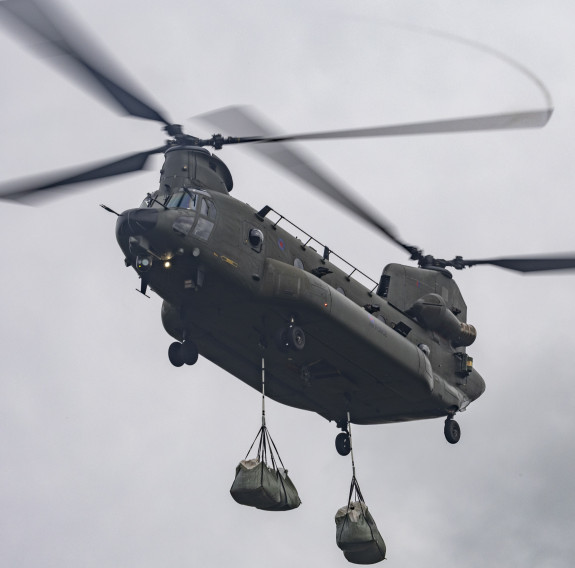 Speaking in a UK Ministry of Defence social media reel, Mr Goff said it was fantastic to take part in the restoration.
"For us, this is something that shows respect [and] pays tribute to the thousands of men who came 18,000 kilometres from the uttermost ends of the earth to Europe to fight in the First World War. 12,000 of those men never returned. It's us paying respect to those who were here in the past and continuing that link between ourselves and Bulford," Mr Goff said.
Photos and video supplied by the UK Ministry of Defence.