Waiouru Military Camp
Waiouru, meaning 'River of the West', has a history as a walking route for Māori, an 1880s sheep station, and since the World War II era as an army training area.

Waiouru Military Camp can be found in the central North Island. With Mount Ruapehu as its backdrop, the rugged and challenging environment of the Waiouru Military Training Area makes it an exceptional area for open and close country training and live firing exercises.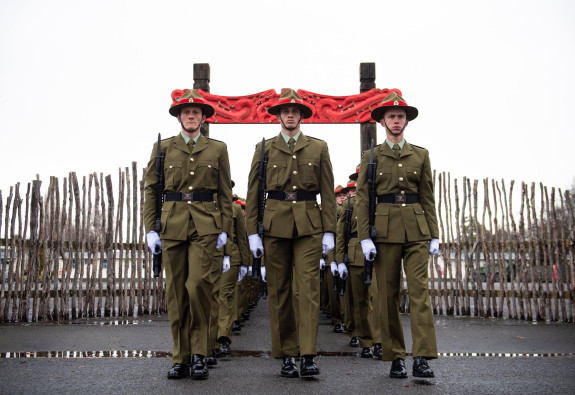 Waiouru Military Camp hosts about 500 civilian and military staff. The adjacent training area includes weapons ranges, military manoeuvre and live fire training areas, an urban training facility as well as a helicopter landing area. These training facilities support all three NZDF Services as well as other Government agencies and international partners.
All of our New Zealand Army soldiers complete their 16 weeks of initial basic training here at The Army Depot, with intakes occurring several times a year. Every soldier comes to know this camp well and at some point calls Waiouru home.
Facilities and amenities
New Zealand Army National Marae

The New Zealand Army National Marae (Rongomaraeroa o ngā hau e whā) is situated in Waiouru in the Rohe of Ngāti Rangi, Ngāti Tūwharetoa, and Mōkai Pātea.

All soldiers pass through the Marae on their journey to becoming a member of Ngāti Tūmatauenga. Waiouru is considered the home of the New Zealand Soldier – Te papa kāinga o ngā hoia o Ngāti Tūmatauenga.

Unlike many other Marae, ours faces the setting sun. This is symbolic of our role within New Zealand – that while you face the rising sun, we will protect you from any who might come from the darkness behind you.

Our Marae provides an environment for learning our unique history, Kawa and Tikanga (customs and traditions), with our Marae staff teaching cultural practices, including our relationship with local Iwi, sacred areas within the vast Waiouru Military Training Area, performing arts, Mau Taiaha, Kai Karanga and Te Reo Māori Wānanga.

Mess & 'The Plateau' Café

There are three Messes at the Camp for both soldiers and officers to eat breakfast, lunch and dinner. The Plateau is a popular café that serves coffee, snacks and light meals.

Gym

Maintaining a level of fitness is vital for our soldiers to deploy. The Eru Brown Gym is a significant part of a soldier's life and is in regular use by uniformed and civilian personnel.

Parade Grounds

Parade grounds are a key aspect of any camp or base. Here in Waiouru, every one of our soldiers graduates their basic training and becomes part of Ngāti Tumatauenga on the 'drill-square'. With whānau and loved ones watching, graduations at the parade ground are a memorable time for many. This space also offers an area where other significant parades, and military activities occur.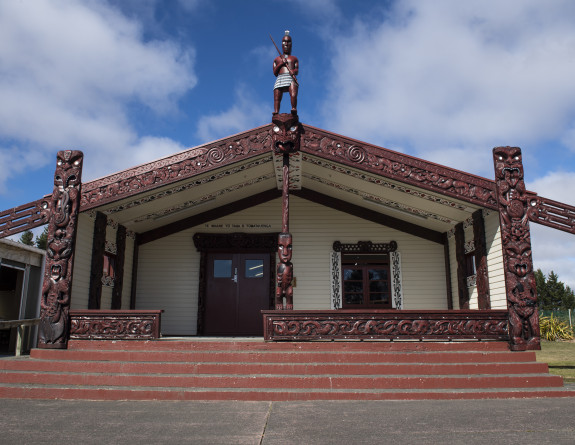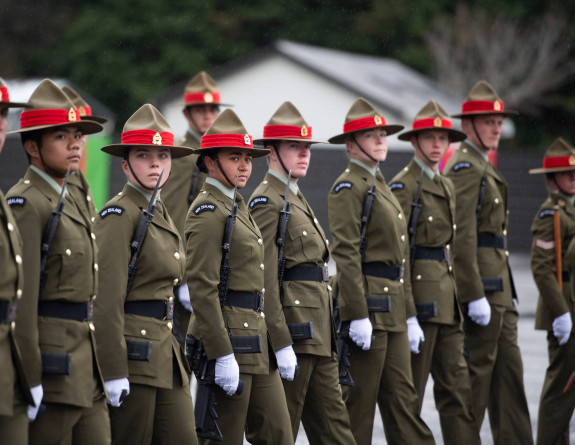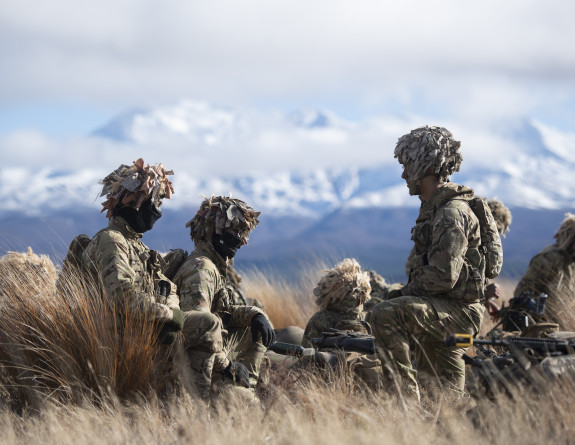 History
Back in 1930's New Zealand, a sheep station in Waiouru had large areas of low-cost open land, as well as road and rail access to the coastline. For these reasons, the Government chose this location for a training area for our Territorial Forces - signifying the beginning of Waiouru Military Camp.
The Artillery was the first branch of our Army to use Waiouru for training during this time, with an Armoured Fighting Vehicle School and a Command and Staff School established a decade later in 1941. Compulsory military training was completed at Waiouru from 1950-1958, and balloted national service between 1962-1972.
Waiouru continues to be the home of The Army Depot (TAD) and the Army Command School (ACS) which includes the Officer Cadet School of New Zealand (OCS(NZ)). It is therefore an integral training base for the New Zealand Army.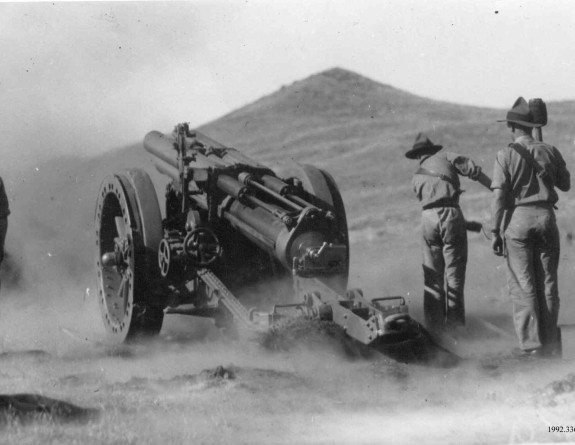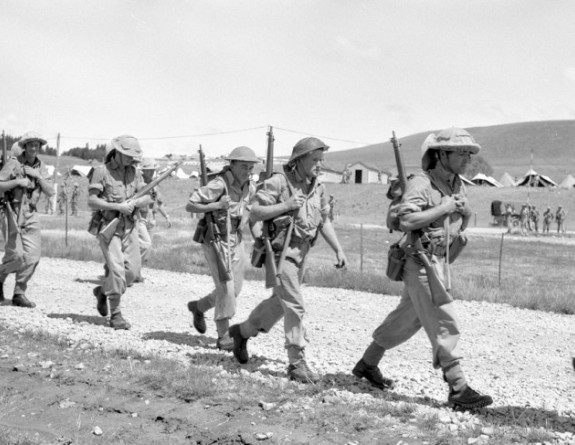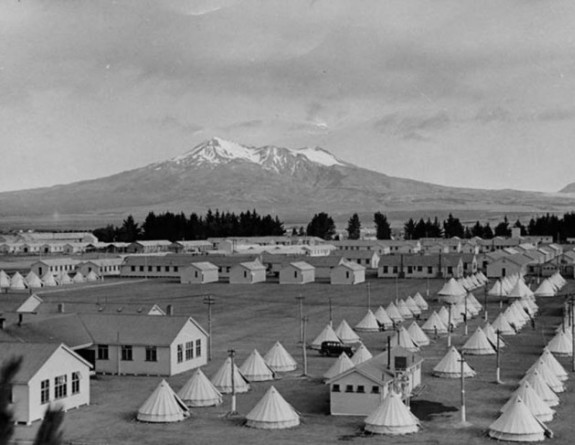 Future work
Plans to upgrade facilities include the refurbishment of the main mess kitchen and upgrade of the New Zealand Army Marae, the gym and the swimming pool. The Camp's potable water treatment and waste management compound will also be upgraded and the old Waiouru landfill will be capped.
All new buildings will aim for high sustainability ratings to improve energy use.
Contact us
General enquiries: 06 387 5599
Media enquiries: 021 487 980
Considering
a career in the Army?
In the Army you'll never rest on past successes. We'll push you to constantly better yourself. But you won't have to do it alone. You'll be part of a tight-knit team – people that you'll come to trust, no matter what. Whatever your role, you'll be given the best possible training, equipment and encouragement. Everything you need, in fact, to create a successful and valued career.
Find out more