Rongomau me te haumaru
Peace & security
As a small nation, New Zealand depends on global stability for our security and prosperity.
It is easy to think that because we're a long way from other countries, we are safe from the problems other countries have. We might feel that threats to peace elsewhere don't affect us. But in a modern world, they do. New Zealand is vulnerable to disruption. A combat-capable Army that can detect, deter and counter threats to peace and security supports the resilience and well-being of our nation, as well as enabling us to contribute to our nation's obligations as an international citizen.
We don't do this alone. New Zealand partners with other countries, such as Australia, the United Kingdom, the United States and Canada, to promote global security. Globally, there are more challenges. Different countries around the world are pursuing goals that are threats to peace. There are individuals who pursue extreme ideologies. Organised crime is international. Countries like New Zealand are stronger when we work with other countries to promote peace and security.
We are a small country, but there are others who are smaller and even more vulnerable. Just as large countries share the responsibilities, so too does New Zealand for our South Pacific neighbours. We are a Pacific Island country and what happens in the South Pacific directly affects our security and well-being. We have a constitutional responsibility to the Cook Islands, Niue and Tokelau. The New Zealand Army responds to events in the Pacific and undertakes security and stability operations on direction from the Government.
Why would they ask New Zealand for help? It's in our history and in the way New Zealanders are viewed around the world. The world views New Zealand as a nation with people who want to do the right thing and help others. This culture is inherent in our Defence Force. We've been doing it for a very long time, often as part of an international team trying to prevent or resolve conflict, such as a part of United Nations initiatives. Sometimes it's important enough to keep helping for years. We have long commitments to peace and security in Asia, the Pacific, and the Middle East.
These are some of our stories
Timor Leste
The birth of a nation
Timor Leste has had a long and sometimes brutal passage towards its independence.
1999- 2012
The New Zealand Defence Force enters East Timor as part of a multi-national peacekeeping force to restore order, after violence breaks out following a referendum for independence.
Mounting the East Timor operation puts NZDF's military capability to the test, and follows months of planning and preparation. This preparation and deployment to East Timor demands collaboration and co-operation from all parts of the NZDF, often under significant time pressure and in an environment of uncertainty, for what is to become a complex and large-scale military operation.
The operation involves three Navy ships and an Army Battalion Group of up to 830 personnel, which includes two infantry companies and a surveillance and reconnaissance company, along with engineer, logistical and medical elements. The Battalion Group is responsible for monitoring militia activity within New Zealand's assigned area of operation and carries out regular patrols. The area of operation covers some 1,700 square kilometres of rugged terrain, characterised by poor infrastructure, difficult supply routes, limited communications, and considerable destruction by the retreating militia.
Pro-Indonesian militia are burning buildings and killing people in raids around East Timor, and the International Force East Timor (INTERFET) forces – from New Zealand, Australia, Philippines, South Korea and Thailand – were welcomed by the populace.
From 1999 to 2002 New Zealand deploys 5,000 NZDF personnel to the INTERFET deployment and then to United Nations Transitional Administration in East Timor (UNTAET), making it the largest single deployment of New Zealand military personnel since the Korean War. It provides the foundation for a warm and close relationship between Timor Leste and New Zealand. Timor Leste becomes independent on 20 May 2002.
After New Zealand completes the deployment of a sixth Battalion Group it transitions its focus to providing staff officers and military observers who will supply training assistance to the Falintil Force for the Defence of Timor Leste (F-FDTL), as well as support to the United Nations Mission of Support in East Timor (UNMISET).
2006-2012
In May 2006, following significant unrest in Timor Leste, including murders in Dili, the NZDF deploys a company sized group to assist in the restoration of peace and security. A substantial contingent is maintained in Timor Leste until 2012 with a wide variety of personnel involved. Our personnel contribute to the Australian-led military operation and work alongside the New Zealand Police among others. Elections take place successfully and Timor Leste takes full responsibility for its internal security. When the final of 13 contingents depart in November 2012, we continue to support the Timor Leste military with advisers.
NZDF remains committed to East Timor's security and stability and maintains a strong partnership through the NZDF's Mutual Assistance Programme, which provides training assistance to the Timor Leste military.
Afghanistan
A 20 year commitment
The New Zealand Defence Force's relationship with Afghanistan is built on 20 years of deployments to the country. Missions included Special Forces operations, provincial reconstruction activities and capacity building through training of local forces.
2001 – 2014 NZ Special Air Service (NZSAS deployments)
The NZDF undertook a number of separate deployments of the NZSAS to Afghanistan between 2001 and 2014. They undertook combat operations as part of the international intervention into Afghanistan, working closely alongside partners and local forces.
Long range patrols were initially conducted in order to gain an understanding of the political, social and security situation. Counter-terrorism combat operations disrupted and defeated insurgent threats, including Al Qaeda and Taliban, and established the security and stability necessary for broader international assistance to be realised and the Afghan Government to exercise authority across much of the country.
In subsequent deployments, the SAS worked alongside Afghan Forces, specifically the Crisis Response Unit (CRU), mentoring the Special Police Unit to build capacity and ensure personal development. The CRU continued to sustain itself following the NZSAS departure from Afghanistan and it was one of the most professional and frequently utilised assets within Afghanistan's national security architecture.
NZSAS undertook numerous operations in Afghanistan, including high risk arrests, explosive ordnance disposal, improvised explosive device disposal, counter narcotics, counter insurgency and counter terrorism. These actions disrupted many threats and by countering these threats, NZSAS contributed to national, regional and global security while upholding the rule of law in Afghanistan.
In 2020, a Government inquiry considered three of the operations undertaken by NZSAS – Burnham, Nova and Yamaha. Implementation of the recommendations of the inquiry's report is underway.
Sadly, two NZSAS servicemen lost their lives while serving in Kabul, Afghanistan.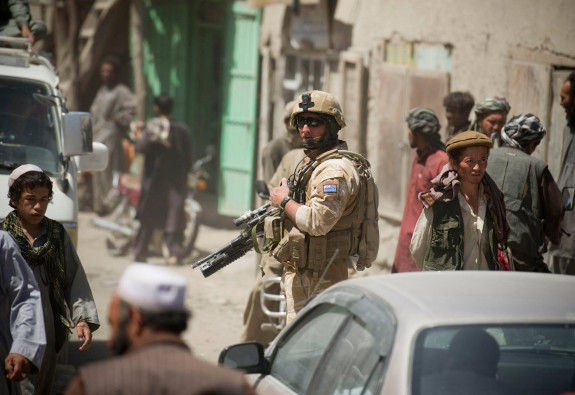 2003 – 2013 NZ Provincial Reconstruction Team (NZPRT) deployments
The purpose of the NZPRT deployment from 2003 to 2013 was to strengthen the influence of the Afghan Government by assisting with the reconstruction of Afghan institutions, facilitating aid efforts, monitoring disarmament and providing security. NZPRT was based in Bamyan province, while other NATO International Security Assistance Force (ISAF) contributing states similarly deployed PRTs with responsibilities for other provinces in Afghanistan.
The NZPRT was comprised of around 140 personnel and was made up from NZDF, New Zealand Police and Ministry of Foreign Affairs staff. It delivered over 200 development initiatives in Bamyan province, at a value of more than $100M and included security sector reform, support for local government, and reconstruction of infrastructure such as bridges, roads and local power supplies.
The NZPRT's primary responsibility was to promote security in the Bamyan province that would enable a legitimate government to re-establish control and create the conditions necessary for economic recovery. The NZPRT were equipped for self-defence only and not intended for enforcement tasks. It maintained security by conducting presence patrols in Bamyan province, demonstrating the importance of being seen and readily available to address concerns of the community. This did not make NZPRT immune to insurgent attacks however, and eight NZPRT personnel lost their lives over the course of the deployment. Bamyan was among the first tranche of provinces handed back to Afghan-led security in 2013. NZDF personnel deployed to the NZPRT maintained operational readiness on five live-firing ranges in Bamyan Province. Work is currently underway to complete additional clearance of these ranges to current international standards.
2003-2021 Capacity building and Headquarters roles
Following the conclusion of the NZPRT deployment in 2013, the New Zealand contribution in Afghanistan transitioned to supporting the development of Afghan forces, through the deployment of NZDF trainers and mentors to the Afghanistan National Army Officer Academy (ANAOA). The NZDF also deployed trainers in small numbers to support the Afghan Army in the years 2003 to 2012.
The ANAOA was one of Afghanistan's leading centres for officer training. The officers trained there went on to hold leadership positions within the Afghan Army. NZDF personnel provided training not only in technical skills, but were also able to promote New Zealand's leadership values and ethos. New Zealand's contribution assisted in the training of more than 5,000 Afghanistan Army Officer Cadets. Over 250 of these graduates were female.
Providing training and support to Afghan forces was the central feature of the NATO Resolute Support Mission (RSM) which commenced on 1 January 2015. The strategy behind this was to empower Afghanistan to be able to maintain its own security, eventually without international support. New Zealand's contribution to this mission ended in March 2021, when the Academy reached a point of being self-sufficient.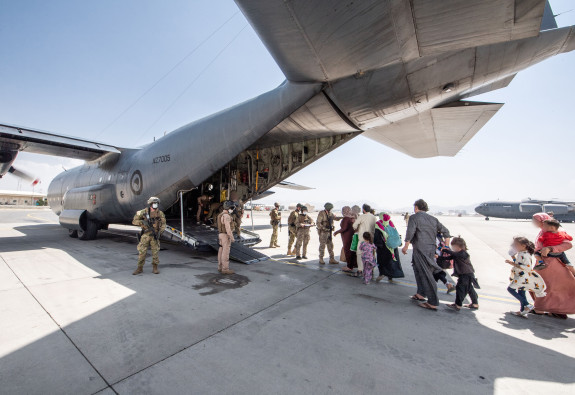 2021 Afghanistan Evacuations
In August 2021, due to a deteriorating security situation, the NZDF once again deployed into Afghanistan as part of Operation Kōkako – this time on a multi-agency humanitarian mission. Around 80 of our Army, Air Force and Navy personnel and a Royal New Zealand Air Force C-130H(NZ) Hercules aircraft deployed to assist with international efforts to evacuate New Zealanders and other foreign nationals from Kabul. Personnel included special forces troops, a female engagement team, aircrew and maintenance staff, a medical team, operational support staff, logistics personnel and force protection personnel, amongst others. Our deployed contingent were supported by over 500 of our military and civilian personnel based in New Zealand, and elsewhere around the globe, who were directly involved in planning, liaison, deployment preparations and execution of the operation. It proved to be a challenging mission given the changing circumstances on the ground in Afghanistan, however our NZDF personnel, and those involved in the planning and mission execution in New Zealand, made every effort to help get New Zealanders and other eligible evacuees out of Afghanistan safely.
The Multinational Force and Observers (MFO), a 12 nation independent organisation established to uphold the conditions set down in the Treaty of Peace signed between Egypt and Israel in 1979, plays a critical role in maintaining stability in the Middle East. Our contribution to this peace-keeping mission makes a significant difference.


1982 - TODAY
New Zealand participates in the Multinational Force and Observers (MFO), a peace-keeping mission established in 1982. Its aim is to ensure compliance with the security arrangements of the 1979 Treaty of Peace between Egypt and Israel and to observe, report and verify each country's military presence in the Treaty zones on both sides of the border between Egypt and Israel.
NZDF has played a significant and long-standing role in the peacekeeping mission in the Middle East.
The origins of the MFO lie in the 1979 Treaty of Peace between Egypt and Israel, which was brokered by US President Jimmy Carter during the preceding Camp David talks. The two Treaty parties, Egypt and Israel, undertook to request the United Nations to provide a force and observers to supervise the implementation of the Treaty, but when this was not possible, they negotiated a further protocol establishing the MFO "as an alternative" to the envisioned UN force. The protocol was signed in 1981, and the MFO was established on 25 April 1982.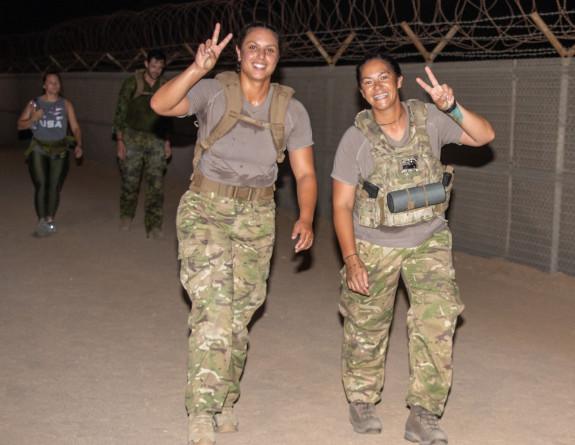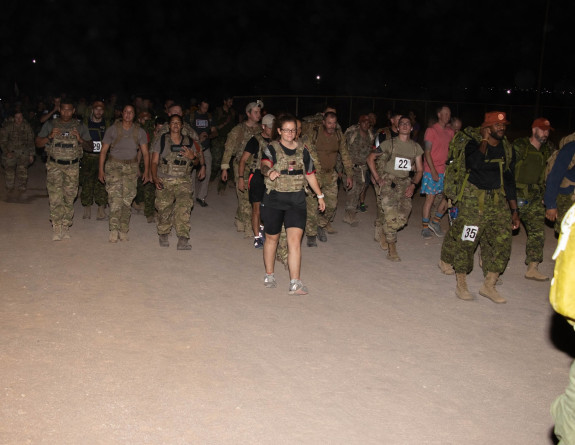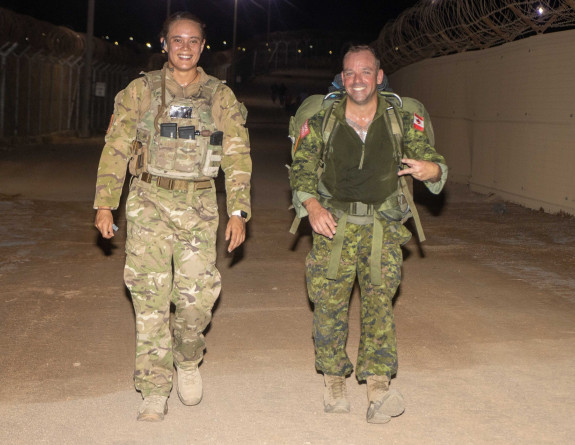 Since then, New Zealand has contributed Defence Force personnel to the force continuously. Command of the force rotates between nations. Operation Farad, as the deployment is known, typically involves 30 New Zealand Defence Force peacekeepers which cover a number of roles including drivers, trainers, engineers, staff officers and a command team. New Zealand currently provides the Force Commander, Major General Evan Williams.
FPDA
Security in our region
The Five Power Defence Arrangements (FPDA) between the United Kingdom, Australia, New Zealand, Malaysia and Singapore are one of the longest-running defence arrangements in the world. Conducting regular military exercises between the military forces of the five countries since 1981, enhances interoperability and promotes stability and security in the Southeast Asian region.
1971
Five nations commit to defend and protect the newly formed states of Singapore and Malaysia whilst they build their defence capability. Following the reduction of forces in Southeast Asia from the United Kingdom, the FPDA are established and agree that in the event of any form of threat of armed attack the member countries will "immediately consult together for the purpose of deciding what measures should be taken jointly or separately."
1981
Although not a formal alliance the FPDA evolve to include a multilateral training exercise program with all five countries regularly coming together to conduct complex exercises involving air, maritime and land forces. These tactical and operational training activities enhance military interoperability between the five nations becoming the only defence arrangements of their kind in Southeast Asia.
2004
Responding to changing global threats, the first FPDA Exercise Bersama Lima (translates to "Together Five" in Malay) commences. This is a new large-scale military training exercise executing multi-threat scenarios from counter-terrorism and maritime security to humanitarian assistance and disaster relief tasks around the region. The combined joint exercise involves 3,500 military personnel, 31 ships, 60 aircraft, and two submarines operating from the Command-and-Control facility at Paya Lebar Air Base in Singapore.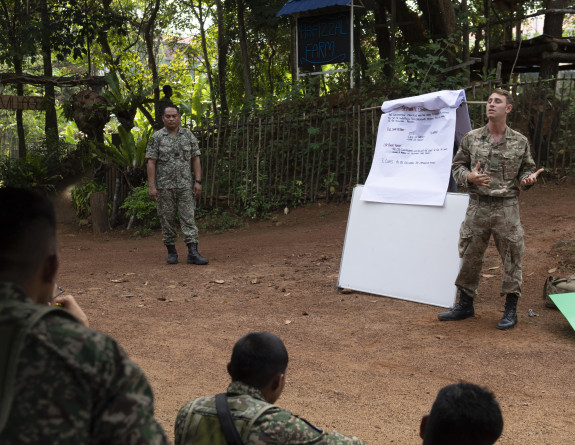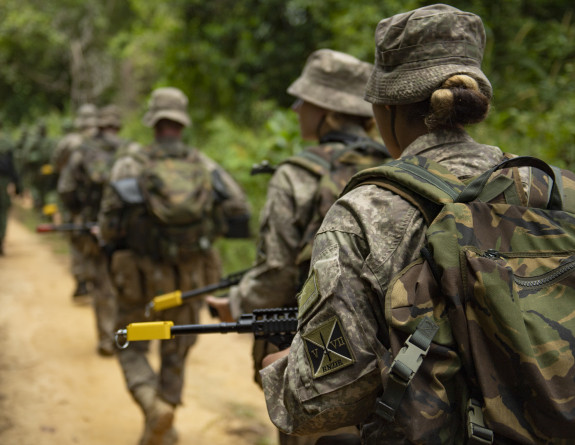 2019
Almost every year the NZDF deploy a contingent to Exercise Bersama Lima, participating in tactical training scenarios alongside other FPDA nations using air, land, and maritime assets. The New Zealand Army deploys a contingent from the three reserve infantry battalions including a Reserve Force Signals detachment from 1 Combat Support Regiment for Exercise Bersama Lima 19.
More than 50 New Zealand Army reservists undergo tactical and survival training at the Royal Malaysian Air Force Base in Kuantan with Royal Marine Commandos before heading into the Malaysian jungle for Exercise Bersama Lima 19. The infantry platoon conducts sea movement exercises on a Singaporean transport ship, platoon level fighting patrols, participates in an infantry company attack, and plans and conducts a non-combatant evacuation task.
Training with soldiers from four other militaries, the Reservist contingent adapts to the challenges of language barriers and the effects of the Malaysian heat whilst learning new warfare skills in a unique training environment.
2021
HMNZS Te Kaha and HMNZS Aotearoa are deployed to attend Exercise Bersama Gold 2021 in October. These exercises build friendships, share cultures, enhance interoperability, and continue to hone our warfare techniques. 2021 marks the 50th anniversary of the FPDA - a unique and enduring multinational defence engagement maintaining peace and security in the Southeast Asia region.
Considering
a career in the Army?
In the Army you'll never rest on past successes. We'll push you to constantly better yourself. But you won't have to do it alone. You'll be part of a tight-knit team – people that you'll come to trust, no matter what. Whatever your role, you'll be given the best possible training, equipment and encouragement. Everything you need, in fact, to create a successful and valued career.
Find out more