Ex Wisdom Tooth
Keeping communities smiling
The New Zealand Defence Force teams up with District Health Boards to provide essential dental care to adults with significant oral health needs, in parts of New Zealand where affordability for dental treatment is challenging.
The NZDF has run outreach programmes for a number of years in the Bay of Plenty, Hawkes Bay, Northland, Vanuatu and Samoa. The free service, run as a training exercise known as Exercise Wisdom Tooth, is aimed at those who hold a community service card. Treatment includes a clean and scale, fillings, x-rays and extractions.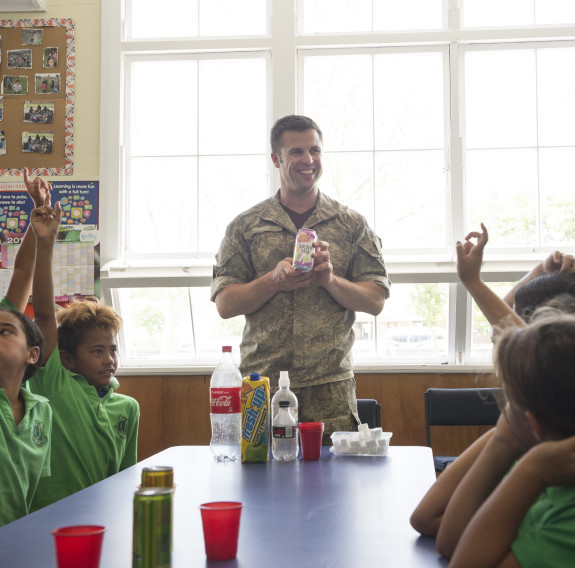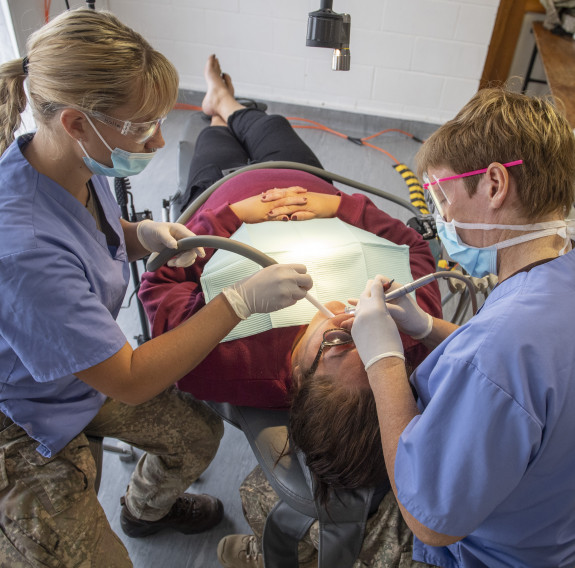 The team also run sessions at local schools to help highlight the importance of good oral health and healthy lifestyle choices, and provide defence career information.
400

teeth extracted in only five days
In 2019, a combined team of military and civilian dentists operated from the Cook Islands Community Centre in Flaxmere to provide oral health care information and dental care and treatment. The NZDF contingents are a mix of Regular Force personnel and Reservists and includes dentists, dental hygienists, dental assistants, medics, career advisors and physical training instructors.