SH-2G(I) Seasprite Helicopter
Our Defence Force has eight SH-2G(I) Seasprite maritime helicopters, operated by No. 6 Squadron. They are flown by Royal New Zealand Navy aircrew and maintained by Royal New Zealand Air Force maintainers.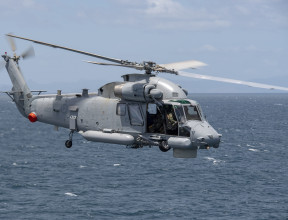 The Seasprite helicopter is operated by a three-person crew: a pilot, an observer who specialises in warfare and mission command, and a helicopter loadmaster who directs utility operations.
Delivered in 2015 to replace the previous SH-2G(NZ) model, these helicopters have an important role in enhancing the capabilities of our naval fleet and fulfil a range of roles.
They can embark in HMNZ Ships Te Kaha, Te Mana, Aotearoa, Canterbury, Wellington and Otago.
The SH-2G(I) can be equipped with Penguin anti-ship missiles, Mk 46 torpedoes and the Mag 58 General Purpose Machine Gun.
The SH-2G(I) is primarily used for:
Anti-surface warfare
Underwater warfare
Maritime patrols and surveillance
The SH-2G(I) is also used for:
Search and rescue
Utility operations (winching and load lifting)
Domestic tasks for Government agencies such as the Department of Conservation and Ministry of Primary Industries
Training of pilots, observers and helicopter loadmasters
Training of ship's Flight Deck Teams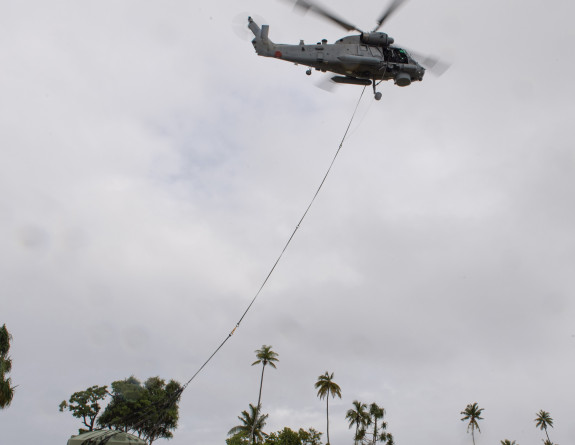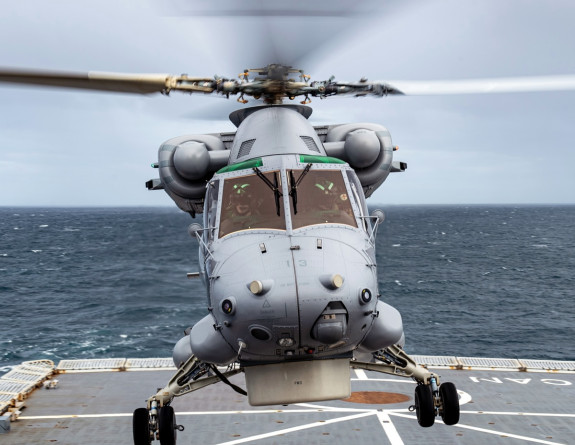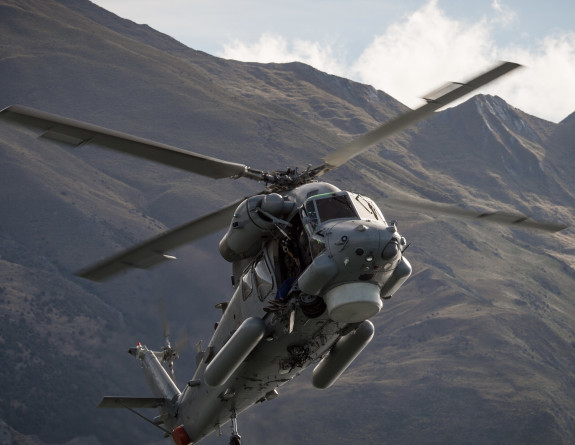 Specifications
| | |
| --- | --- |
| Aircraft | SH-2G(I) Seasprite |
| Manufacturer | Kaman Aerosystems |
| Power plant | Two General Electric T700 turbines (1600 hp each) |
| Overall length | 16m (52ft, 9in) |
| Fuselage length | 12.3m (40ft, 6in) |
| Rotor diameter | 13.5m (44ft, 4in) |
| Max gross take-off weight | 6,441kg (14,200lb) |
| Max air speed | Approx 130 Knots Corrected Air Speed (KCAS) |
| Max range | Approx 275nm |
| Max endurance | Approx 2hrs 45mins |
| Max load on the cargo hook | 4,000lb |
| Max rescue hoist load | 600lb |
| Standard crew | One pilot, one observer and one helicopter loadmaster |