RNZAF clocks up marathon flying effort during Cyclone Gabrielle response
Keeping a team of three helicopters almost constantly airborne is no mean feat, and Royal New Zealand Air Force Detachment Commander, Squadron Leader Andy Scrase credits the maintainer crews for making that possible in the wake of Cyclone Gabrielle.
07 March, 2023
Squadron Leader Scrase said over a seven-day period the New Zealand Defence Force's (NZDF) NH90 helicopters were in the sky for 120 hours. Their crews had flown nearly an entire months' allocation of flying hours in a week.
"This is probably the highest flying rate we have ever achieved. On other tasks we get the odd eight-hour day of flying, but this is several aircraft doing a big day, every day."
The feedback from the community around them had been great, he said.
People have mown helipads into their lawns out in the isolated communities, someone put a big sign saying 'thank you' on the fence at the end of the runway.
Squadron Leader Scrase said what was achieved during the Cyclone Gabrielle response would not have been possible without the RNZAF's maintainer crews, who made sure the helicopters were able to keep flying at such a rate.
Among those maintainers was Corporal Rory McLachlan, who was deployed from RNZAF Base Ohakea to the Hastings Aerodrome to help with efforts on the ground.
"I wasn't in the original group we sent over, but there were some of us also supporting from Base Ohakea keeping the services going, keeping the maintenance going in the hanger.
"It was incredibly busy, there would be an aircraft leaving for Hastings every morning, so we were working through the weekend. Then I came through to here."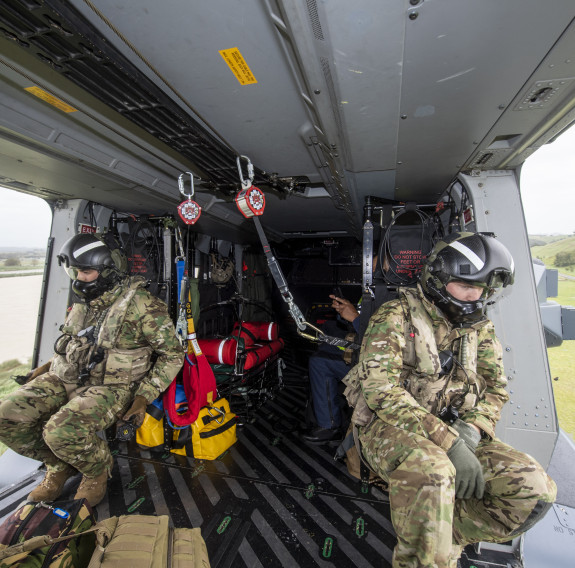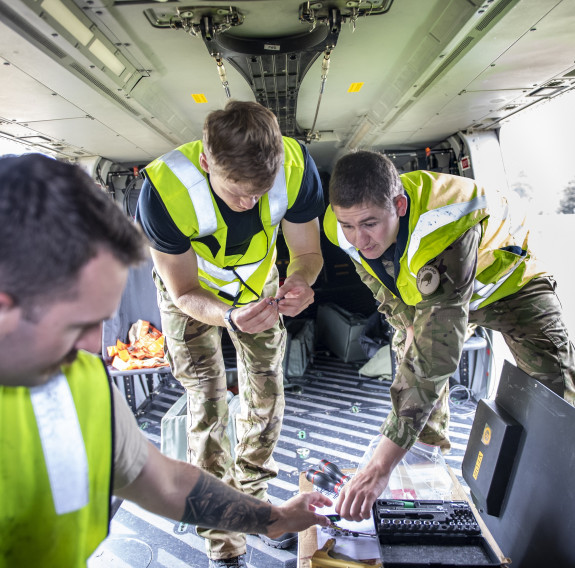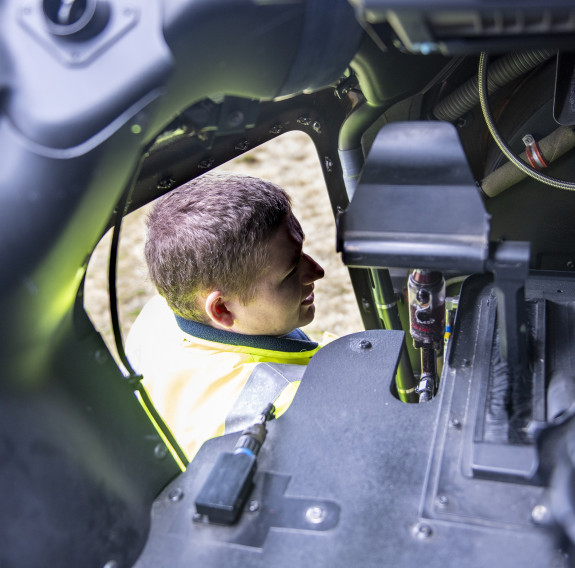 Working in the field was a different environment for Corporal McLachlan and the rest of the team, who had to adapt to whatever the weather threw at them.
"Working in the rain is a bit of a pain, we are also limited in tools. We just have to do the best that we can with what we have. Without us the whole thing sort of falls over, so we have to keep them up in the air."
With all the hours the crews have been flying, Corporal McLachlan said their aircrafts' scheduled servicing were also coming up fast.
We usually do three 50-hour services a month, but next week we will have three 50-hour services going on back in the hanger that week.
Corporal McLachlan signed up to be a maintainer in 2017, having always wanted to be around aircraft when he was at school.
Working on an operation like this was rewarding, he said.
"We have had a lot of people stop us in the street and say 'thank you', and all the food being delivered to where we are operating from and the thank you letters … people really appreciate the support."