RNZAF aerobatic team Black Falcons to perform over Dunedin, Christchurch and Kaikōura
The South Island is set to be wowed by the Royal New Zealand Air Force's aerobatic team as the Black Falcons head south, with displays scheduled for Dunedin, Christchurch and Kaikōura this weekend.
 
07 February, 2023
The Black Falcons will perform above Dunedin about 10.30am on Saturday, 11 February, with the best vantage point being St Kilda Beach.
About 5.30pm, they will perform above Christchurch's New Brighton Pier, offering a boost to Coast to Coast competitors.
The following day, Sunday 12 February, Kaikoura will treated with a display about 11am, with the best vantage point being the beach at the end of Hawthorne Road, approximately 1km north of Kaikoura.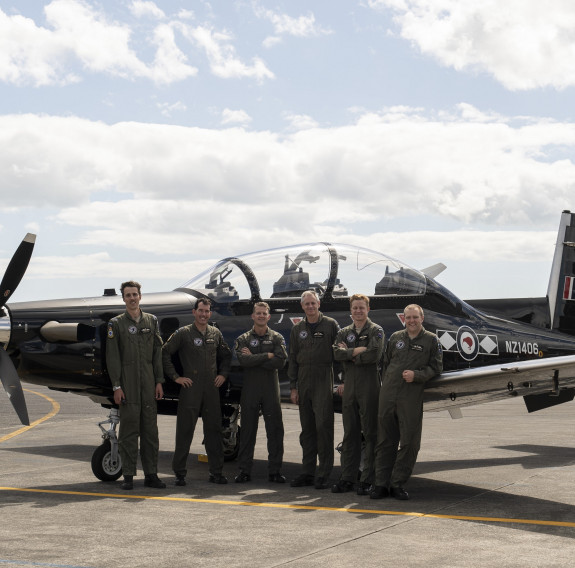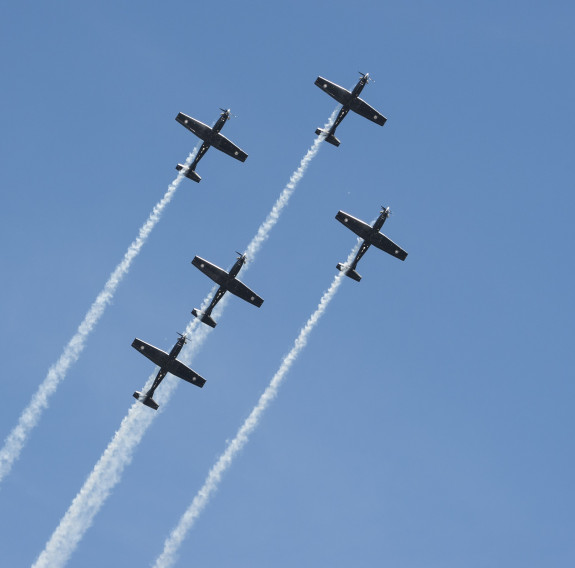 Central Flying School Officer Commanding Squadron Leader Paul Stockley said that they were looking forward to returning to the South Island.
"While the RNZAF has been very active during the last three years conducting operations both here and overseas, the opportunities to publically engage with New Zealanders through air displays has been few and far between," he said.
The RNZAF Black Falcons formation aerobatic team, led by Squadron Leader Stuart Anderson, are representative of the training, character and skill of everyone in the military and we are very much looking forward to presenting to Mainlanders the professionalism of their Air Force in an entertaining format.
The Black Falcons team members are all instructors with the Central Flying School, which is responsible for training flying instructors and maintaining flying instructional standards across the Air Force, or with No. 14 Squadron, which trains all new pilots to the RNZAF.
There are eight team members in the RNZAF Black Falcons; six pilots, a team manager and a team support officer.