NZDF personnel train more than 1000 Ukraine recruits
New Zealand Defence Force teams have trained more than 1000 Armed Forces of Ukraine trainees in soldiering skills to assist in Ukraine's self-defence against Russian forces.
04 May, 2023
In September last year, the NZDF deployed two infantry training teams to the United Kingdom to train Armed Forces of Ukraine recruits. They trained more than 600 Ukrainians in soldiering skills.
In January this year, another NZDF infantry training team was deployed to the UK.
The Senior National Officer for the January contingent, Major Tony Harris, said that with the second course for 2023 having been completed, the total number of Ukrainian infantry soldiers trained by the NZDF was more than 1000.
The training, which is based on the United Kingdom's basic soldiering course, is conducted in the south of England at British Army training sites. International militaries are working together to deliver training to Armed Forces of Ukraine members as part of the international community's support for Ukraine's self-defence.
The package delivered by infantry training teams covers combat first aid, operational law, weapon handling, field-craft, offensive and defence operations, and marksmanship.
The trainees are taught how to operate different weapons systems, in different environments, and the training package includes live firing on ranges and in the field.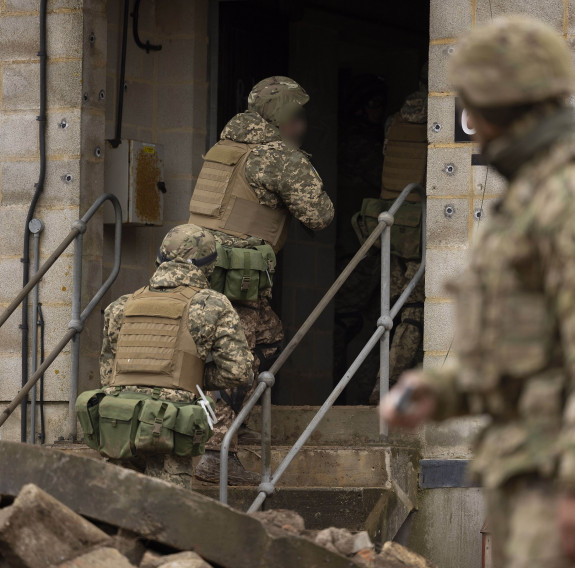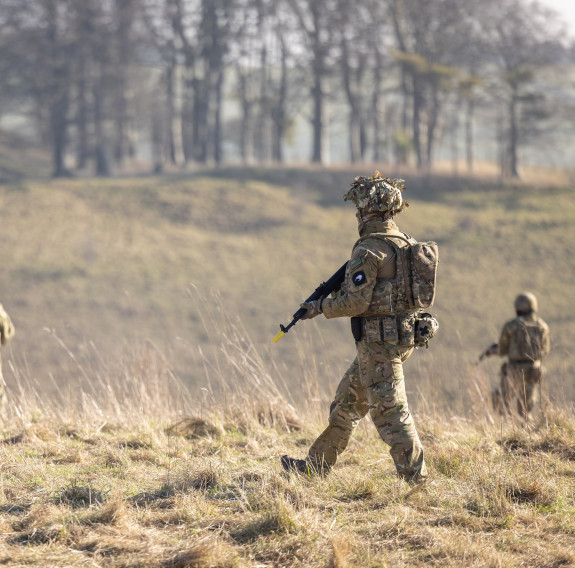 Major Harris said the training was intensive and long days were involved, but it was professionally rewarding to see the trainees develop.
"The trainees include men and women, of different ages, and from different walks of life. They arrive as civilians, grow in confidence as they develop their skills, and leave as soldiers to defend Ukraine,'' he said.
"Many of those I have spoken to described their shock at Russia's invasion of Ukraine, more than a year ago. They hadn't expected to be in this position where they are fighting for their way of life and the freedom of their country.
"For our part, all the NZDF personnel involved are focused on delivering to a high standard, so that the trainees, when they leave the UK, have the skills to not only survive the war but win it."
The NZDF has provided other assistance to support Ukraine's self-defence against Russia, including intelligence analysts, logistics support, an aircraft and personnel to transport donated military aid, and an artillery training team which trained AFU soldiers in the 105mm Light Gun.