Farewell to New Zealand's last known WWII Spitfire pilot
By a friend of the RNZAF and documentary producer Jude Dobson, who has talked to some of our WWII aviators in recent years to help them tell their stories. She spoke with Max Collett in November 2019.
06 January, 2023
The World War II (WWII) Spitfire that Napier people saw overhead on Friday 6 January was there in honour of Max Collett, MiD, Legion d'Honneur, thought to be New Zealand's last wartime Spitfire pilot, who died on Christmas Day.
Max's death aged 99, and his funeral on 6 January, mark the end of an era: his passing means that there will be no more first-hand accounts of Spitfire pilots in WWII.
Max's father had survived the horrors of World War I, prompting him to instead take his chances in the air in WW2. When the RNZAF offered the chance of being taught to fly and travel the world, the teenager signed up without delay. A positive man by nature, his attitude said it all - "What would any kid of 18 say to that?" The grim task at hand - winning a war - did indeed see him travel. Max had his 19th birthday in Canada, his 20th in England, his 21st in France, and his 22nd birthday the day after he arrived home in New Zealand. His last birthday, as he entered his 100th year, was in Napier.
Max flew with No. 485 (NZ) Squadron, one of seven wartime New Zealand squadrons within the Royal Air Force (RAF). Many of its flying personnel were drawn from the Royal New Zealand Air Force (RNZAF) and served in Europe under the operational command of the RAF.
Max easily recalled the innate connection he felt with the Spitfire. "It was a beautiful aircraft to fly. There was no question about that. You weren't a pilot, and you weren't a plane, you were just one outfit." Like many other pilots, he chose to personalise his aircraft. "I named mine 'Waipawa Special', after my hometown Waipawa." There would, however, be more than one Spitfire to Max's name. He lost three. One was on the ground: "The Germans put on a final effort to blow us out of Europe, strafing all the airfields. We lost 13 Spitfires; mine was one of them."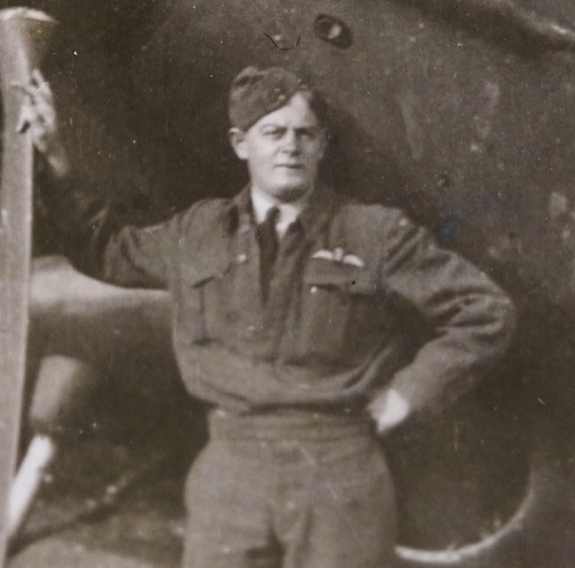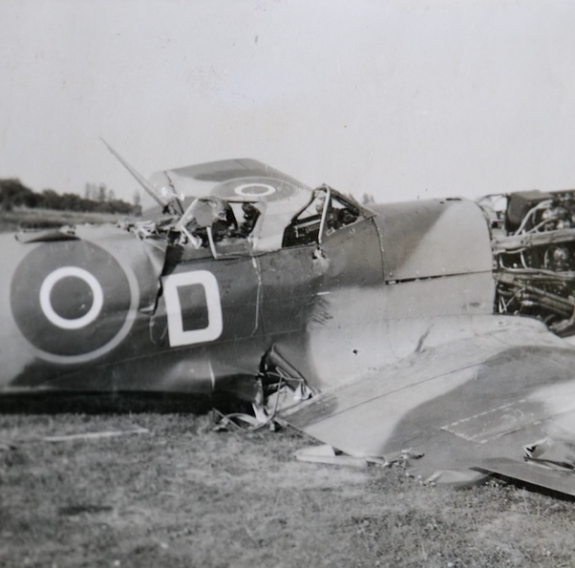 He was very lucky to survive the other two incidents. When a less experienced pilot misjudged his timing and landed his aircraft on top of Max's landing Spitfire, Max was knocked unconscious. Luckily the propeller cut neatly through the aircraft on either side of him, allowing him to survive the incident. Another time he bailed out. After successfully dive-bombing a bridge, he was hit by flak on the flight back home. "The engine went up in flames, so I jumped over the side."
Fortunately, he was in friendly territory, "and I was home for tea". Using a parachute earned him The Caterpillar Badge, a nod to the fact that parachutes were made of silk. Contrary to standing orders, Max managed to get the parachute that saved him back to base and had it cut up for a scarf for everyone in the squadron. Post-war, those precious pieces of silk made their way back to NZ with Max and his compatriots.
Experiencing such close calls with death and witnessing the empty chairs previously occupied by fellow squadron members who were not so lucky, would, no doubt, have been tough to deal with. Again, Max's positive attitude helped him through. "I just thought it would never happen to me."
Max spent over nine months living in a tent with two other flying officers, Eddie Atkins and Russell Clarke, who also survived the war. Their strong bond continued post-war and they stayed the greatest of friends upon their return to New Zealand and civilian life.
Max kept in touch with his fellow pilots through 485 Squadron reunions over the years. As secretary of the 485 Association, he ensured the connections stayed alive. Brendon Deere, the owner of the Spitfire that will fly over Max's funeral, recalls Max reuniting with the aircraft at the 2010 reunion. "It was very moving to see the look of familiarity and bond with the aircraft when Max climbed in. He had a huge smile on his face."
The Chief of Air Force, Air Vice-Marshal Andrew Clark, acknowledges the significant role Max played in No. 485 (NZ) Squadron, both in recent years and WWII. "Max was very active in the centre of our community of wartime fighter pilots, especially our Spitfire pilots. He and his colleagues live on with us as the finest examples of courage and commitment in the most dangerous and desperate of times."
485's motto was "Ka whawhai tonu" (We will fight on). While the last known pilot of 485 has now passed on, we must not forget what was asked of these men in order to live up to that motto.
When asked to look back on WWII, Max's answer was characteristically straightforward. "War is crazy. It killed millions of people." He was, however, pragmatic when he reflected on his necessary role in it.
"If your country goes to war, you've got to go too."
Max is survived by children Rosemary, Noel and Dianne (daughter Vivienne died in 2009), six grandchildren and seven great-grandchildren. Son Noel describes his father as having a strong sense of what was right, who was a community-minded, dependable, loyal and loving family man with a great sense of humour.
Thank you for your service, Flying Officer Collett. Blue skies.
Watch the 6-minute interview with Max Collett in 2019, produced by Jude Dobson.