Bombs, deployments, explosions and scars
34-year Army veteran Lieutenant Colonel (Rtd) Adam Modd GM, DSD, has dedicated his professional life to Bomb Disposal which has seen him committed to domestic duties, frequent overseas deployments to combat zones, and humanitarian aid missions.
17 May, 2023
Risk, danger and destruction have all been part of a day-to-day existence where he strove to save lives and restore normality.
LTCOL Modd will compete alongside 21 others as part of the New Zealand Defence Force (NZDF) Invictus Games team in Düsseldorf, Germany in September 2023.
In 2007 after spending 22-years in the British Army, LTCOL Modd and his family moved to New Zealand when he approached and asked to join the NZDF to be part of a project that would develop and introduce new Bomb Disposal Capabilities.
LTCOL Modd has defused thousands of Improvised Explosive Devices (IED's), Unexploded Ordnance (UXO'S), and mines in all over the world, in over 20 different countries. His commitment to Bomb Disposal has seen him shot, blown up, broken bones, amongst many other injuries.
In 2002 he was awarded the George Medal for Gallantry by Her Majesty the Late Queen Elizabeth II, in 2021 he was awarded the New Zealand Distinguished Service Decoration (DSD) in the Queen's Birthday Honours, he has also been awarded two United States of America Bravery awards, and three FBI commendations.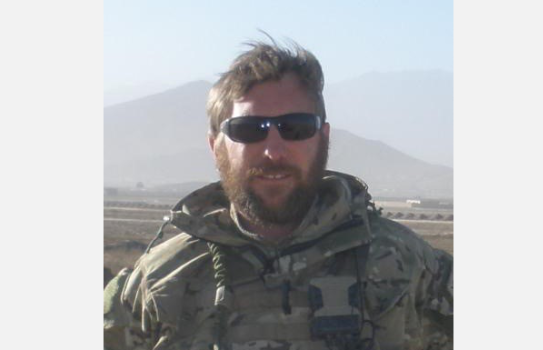 In 2009 he broke his neck, resulting in the need for multiple surgeries and a permanent fusion with titanium cervical implant. In 2011 he was severely injured in Afghanistan whilst serving with 1st New Zealand Special Air Service Regiment (1NZSAS). This incident required hospital treatments in Afghanistan, Germany, and Auckland before he was able to return to Wellington hospital and finally home.
"I was pretty banged up, fracturing my skull, rupturing my liver and breaking my back in three places, amongst other injuries, but all part of the job" he said.
He required a range of complex surgeries starting in 2011 and continuing through to 2018, with degeneration likely to continue as he ages. His accumulated injuries were assessed to have left him 42% disabled, he has also been challenged with depression and was diagnosed with Post Traumatic Stress Disorder (PTSD).
"Bomb Disposal is a dangerous, highly committed, relentless, and intensive career choice. I feel it was my calling, it has been an honour to serve, going into harm's way, putting my life at risk to save others. Despite all the sacrifices and injuries, if I had a choice I would do it all over again."
Visually LTCOL Modd doesn't appear to be that badly injured, but the permanent damage, and various surgeries have left him with multiple spinal fusions, titanium/cobalt implants, restricted movements, and other ailments.
"I have a lot of continuous pain. It wears you down physically, mentally, and it's often incapacitating. I find that the concealed scars, mental trauma, and pain can easily go unrecognised when they aren't so apparent.
"This goes unnoticed by those who don't know our stories and Invictus helps promote understanding," he said.
He said the mental and physical trauma suffered is something that doesn't go away, you don't get back the things you missed, the things you have lost, nor regain the things you couldn't do and still can't do.
Invictus provides an opportunity for some balance, to achieve goals, and to get something back. I acknowledge that I am one of the lucky people who survived, and I often think of our friends and colleagues who didn't survive.
"I believe Invictus is for them too, allowing us to remember them, honour them, and pay our respects to one and all," LTCOL Modd said.
LTCOL Modd's career has come with many family sacrifices, especially for his wife Suzanne, son Connol, and daughter Farrell. He has completed over 16 operational deployments, which has seen him spend more than 12 calendar years away from his family in combat zones, or dangerous troubled areas.
"Many birthdays, Christmas's, family celebrations, anniversaries and other special occasions with my family and friends were missed and lost. There are so many photos where my absence is apparent, and we relate them to where I was in the world at the time, or what hospital I was in," he said.
He said it is important to acknowledge that families and friends suffer too, they worry, cope, they see their loved ones hurt, and they care for them. Their stories and sacrifices go unnoticed and untold too. Invictus provides a way to acknowledge families and offers some healing opportunities for them too.
"My family has been amazing, supporting me in my career, my service away overseas, and helping me convalesce. They have helped me through my struggles, and losses in a way that offered dignity," LTCOL Modd said.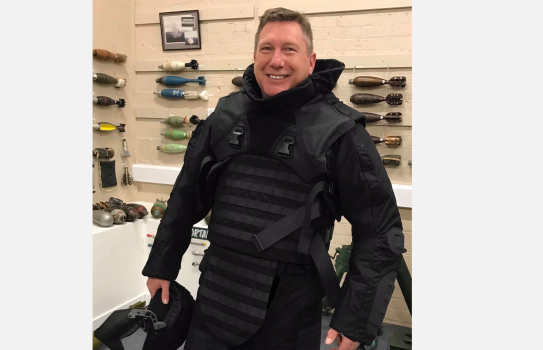 While initially applying for the 2016 team and being accepted, military commitments and surgery requirements meant he could not attend, and he thought that his Invictus goal was lost.
LTCOL Modd said being part of the team and an activity that seeks to promote mutual recognition, mental and physical support, and general wellbeing means more to him than words can portray.
"The whānau aspect of Invictus is also important to me. Like many of the competitors past and present I feel this is a unique opportunity to be part of something quite special.
"It is hard to explain the way we collectively feel, it's not closure that we seek, we know that it's not possible to change what happened or the impact it had on our careers and course of our lives.
"Invictus gives a sense of purpose, belonging, and an ability to recover in a way that far exceeds just medical interventions, and helps heal others by sharing and supporting one another."
He said Invictus is about being part of something, with people you know, people who understand, people who have common feelings, and people focussed on mutual support.
Invictus is about getting together as a group, giving back some dignity, self-worth, and showing that despite being broken we can be in a sporting competitive environment. Even getting together as a team and training together has created amazing positive feelings.
LTCOL Modd said he is most looking forward to walking out at the opening ceremony of the Games as part of team New Zealand.
"I will be feeling so proud, feeling that I belong, and feeling strong standing shoulder to shoulder with my Invictus whānau. It will also be quite special having some of my family there sharing the experience, and knowing those who are not there will be proud that we could contribute to such an amazing event," he said.
He will compete in Archery, Table Tennis, Rowing, Wheelchair Basketball and Wheelchair Rugby at the Games.
Click the video below to hear more from Adam ⬇️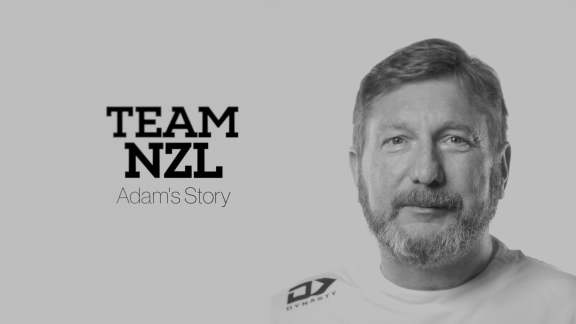 About The Invictus Games
The sixth Invictus Games will take place in Düsseldorf from 9-16 September under the motto "A HOME FOR RESPECT" and together with the German Armed Forces, will welcome around 500 competitors from more than 20 nations, as well as around 1,000 family members and friends, to compete in ten sporting disciplines.
Click here to follow our journey to The Invictus Games.