108 years of nursing in the Army
The Army's Royal New Zealand Nursing Corps celebrated its 108th year of being a Corps this year.
07 July, 2023
Nurses are known to have been active in the New Zealand armed forces since as early as the Boer War, 1899, when 27 nurses actively served. The Corps was formed in 1915 from civilian nurses who volunteered for service during World War I.
From then the role of the military nurse has adapted and grown. Currently there are 19 nursing officers within the Royal New Zealand Nursing Corps, the majority of whom work within the Deployable Health Organisation (DHO).
Nurses within the DHO are expected to work in a variety of environments and have a vast skill-set, ranging from providing primary healthcare in military camps to treating trauma in austere environments. Nurses must be adaptable, flexible and continually maintain current clinical practice in order to fulfil a wide range of military outputs and provide professional up-to-date healthcare for military personnel.
The role of the DHO Nursing Officer is to provide healthcare and support to the Role 1 and Role 2 medical space. They work closely with the medical team which consists of medical officers, medics, allied health and assistant staff. Nurses often lead the extended care for the patient when there may be a delay in transfer or medical evacuation.
DHO nurses have a number of medical outputs that they maintain in order to remain deployable. One of these is clinical time spent working in public hospitals around the country. This is completed when they are not busy providing medical care for patients in the field, on exercises, delivering clinical care in various health centres and bases around New Zealand, or retaining all expected military skills.
DHO nurses spend a number of weeks working in their chosen specialty to remain clinically up-to-date and enhance their nursing skills, while also representing the NZDF. You may find our nurses working in a variety of areas from the Emergency Department through to the Intensive Care Units in different hospital settings throughout New Zealand. Despite a high tempo work load and current limitation in numbers, nursing officers continue to contribute towards significant health outputs within New Zealand and abroad.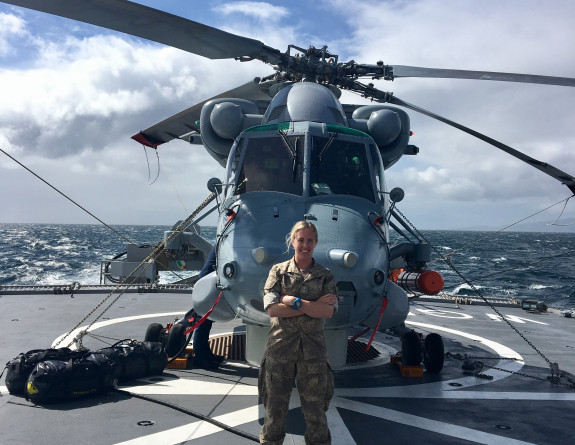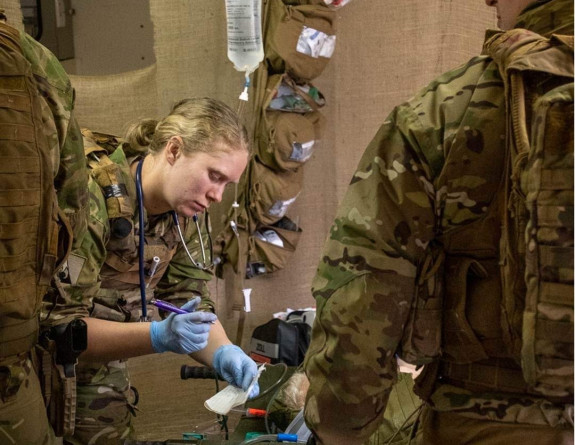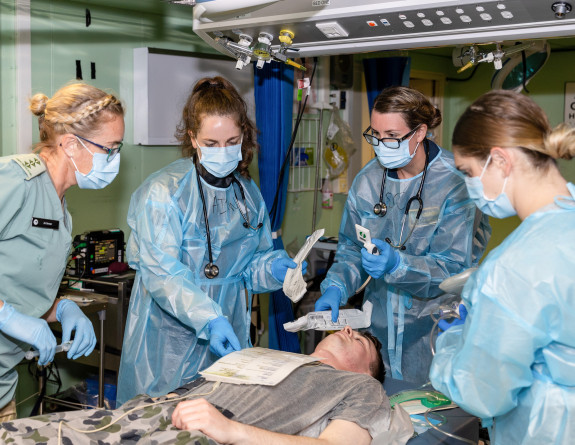 Where will you find our nurses?
The nurses in the Defence Force have to be flexible and adapt to any working environment across land, sea and air domains.
Nursing Officers were recently tasked with to cover exercises in Fiji, Australia, Hawaii, and Papua New Guinea. They have had integral roles in operations in countries such as Sinai, Iraq and Afghanistan. Whilst history dictates that all nursing officers are Army within the NZDF, at times you will see them immersed in the day-to-day life at sea on Navy ships or providing medical assistance on aircraft in and around New Zealand.
An NZDF specialized aero-medical nurse was put through their paces in 2021 in the aero-medical space when providing support during Afghanistan repatriation efforts, then supporting a risky winter patient evacuation from Antarctica.
On New Zealand soil, you will often find Nursing Officers providing medical support during field exercises, working in the regional health centres, or delivering health care during HADR responses. While nurses are actively involved in all aspects of Defence they make the time to be involved in non-nursing elements and you will come across some of them competing in the Invictus games, representing Defence in sport and even at times in roles such as aide-de-camp to the Governor General.