Honouring Te Ao Māori
The unique culture of our Force is a blend of our Māori and British heritage. While our military organisation follows the British system, our warrior ethos draws heavily from Te Ao Māori.
Te Ope Kātua O Aotearoa is the official Māori name of our Defence Force. Te Ope Kātua O Aotearoa translates to 'the personnel of the main defensive stockade of New Zealand' - a metaphor that describes that main line of defence for all of the people of Aotearoa New Zealand.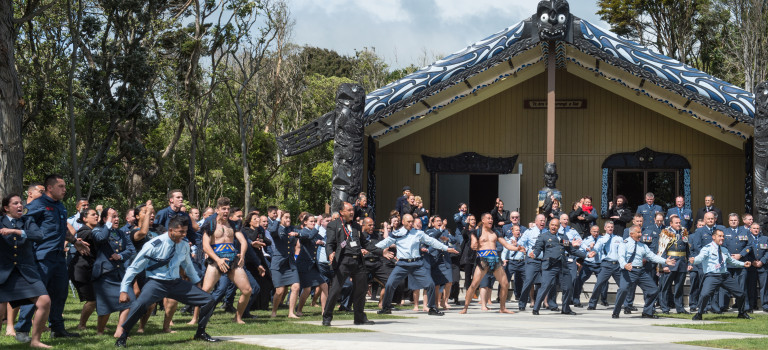 Welcome home
One of the unique features about our military is our three service marae - Te Taua Moana Marae (RNZN Marae), Rongomaraeroa o ngā hau e whā (NZ Army Marae) and the Te Tūrangawaewae o Te Tauaarangi o Aotearoa. Our marae help us blend Māori and European customs and warrior traditions, creating a unique foundation for the people of NZDF.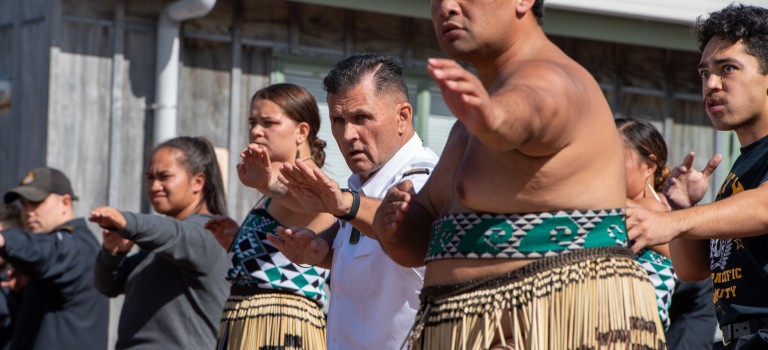 A Te Reo strategy for 2025
The New Zealand Defence Force is committed to improving outcomes for Māori and meeting its partnership obligations under the Treaty of Waitangi. We have a Bicultural Policy that provides guidance for the use of tikanga Māori within the organisation and sets out how we will achieve a bicultural status that recognises Māori cultural interests.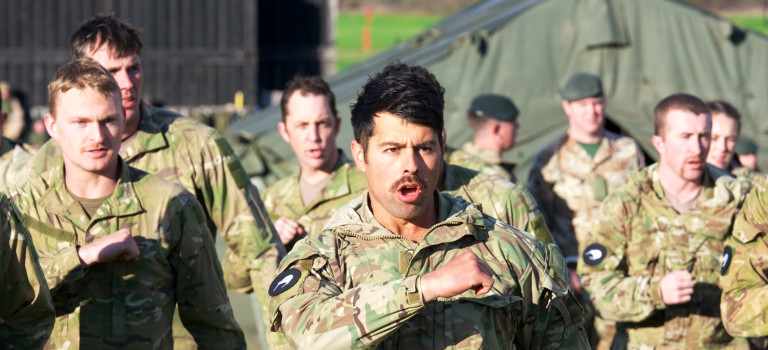 The roots of Ngāti Tūmatauenga
Ngāti Tumatauenga, New Zealand's youngest iwi, emerged in 1994 under the leadership of Major General Anthony Leonard Birks, CB, OBE, the Chief of General Staff (CGS). The goal was to create a unique military culture by combining European and Māori heritage, fostering Army cohesion, morale, and esprit de corps.