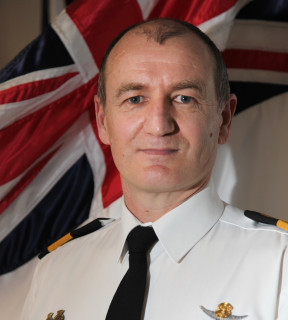 Commodore Garin Golding
Maritime Component Commander
The Maritime Component Commander (MCC) commands our fleet of ships that regularly deploy overseas and around New Zealand to protect and support New Zealand's interests. MCC is responsible to the Chief of Navy for the readiness of the Fleet and specialist teams to deliver our mission, outputs and outcomes.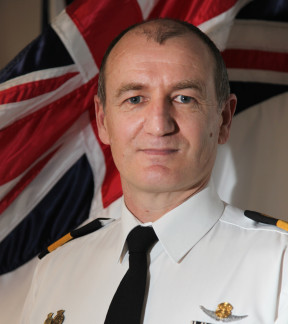 Commodore Golding joined the Navy in January 1988 as a Seaman Officer. He served most of his formative years at sea before specialising as a Mine Warfare and Clearance Diving Officer, undertaking roles as Staff Officer Diving, Commanding Officer of HMNZS Manawanui, and a two-year exchange with the Royal Malaysian Navy's Diving Unit.
In 2003, Commodore Golding was posted to Wellington where he completed roles as Maritime Planner (J53M) and Joint Training Branch Head (J7) at Headquarters, Joint Forces New Zealand; Inspector General of the Navy; and Project Manager for the Littoral Operations Support Capability project.
Subsequent appointments included Commander of the Deployable Joint Inter-Agency Task Force, Assistant Chief of Navy (Strategy and Engagement), and Director, Maritime Domain in Capability Branch.
Commodore Golding has completed the Commander Joint Task Force course in Australia, the NZDF Advanced Command and Staff Course (Distinction Pass) and one year of higher learning at the Royal College of Defence Studies in London. Academic qualifications include a Master of Arts in International Security and Strategy (Distinction) from King's College, London, a Master of Strategic Studies from Victoria University, Wellington, and a Diploma in Applied Business.
Commodore Golding has completed two operational tours in Bougainville and East Timor and during his service, he has been awarded two Chief of Navy commendations and the United States Navy and Marine Corps commendation.