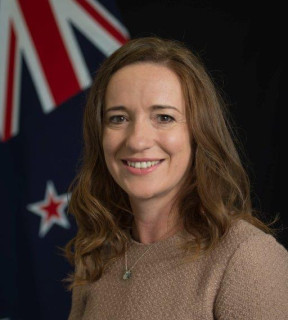 Bridget Marks
Chief Financial Officer
The role of the Chief Financial Officer is to assist the Government and NZDF to utilise resources to deliver an optimised military effect; through the provision of strategic financial management services enabling integrated capability decisions.
Bridget Marks was appointed Chief Financial Officer on 28 September 2018.
She joined the NZDF in 2012 in the senior finance role, Finance Manager Headquarters, and was promoted to the Deputy Chief Financial Officer in 2015.
Prior to the NZDF, Bridget spent 16 years with Deloitte in various roles providing financial services to more than 200 clients from a multitude of industries and business models in both the public and private sectors.
Bridget graduated from Victoria University with a Bachelor of Commerce, and has a Diploma of Chartered Accounting.
She is a member of Chartered Accountants Australia and New Zealand and is a graduate of the Australian Centre for Defence and Strategic Studies.
Bridget holds a Master's in Business Administration.