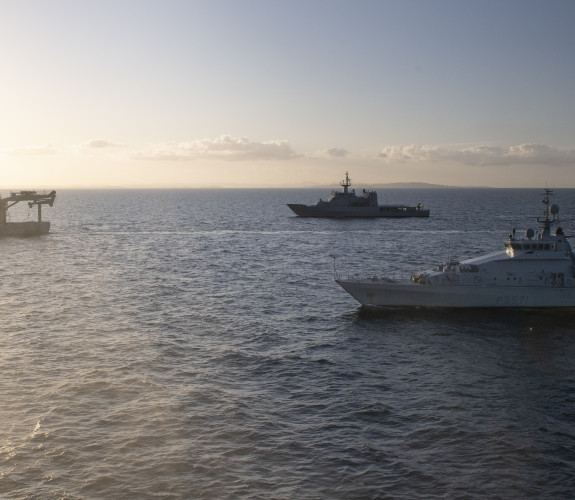 Latest
NZDF Purchase Order Terms and Conditions
A list of contractual terms that apply to the provision of services to NZDF.
Veterans' Support Entitlement Obligation – Minute of Decision
Cabinet Social Wellbeing Committee document SWC-21-MIN-0027.
Measures for NZDF workplace activity during COVID health threat
Defence Health Directive 20/007 provides direction on force protection measures compulsory for all NZDF personnel, an assessment of workplace re-entry for border workers, and required safety measures for each Government Alert Level.
Defence Force Order 35 – New Zealand Defence Force Response to Civilian Harm
DFO 35 implements NZDF-wide procedures for responding to reports of civilian harm arising from military activity in situations of armed conflict.
2020 Briefing to Incoming Minister for Veterans (BIM 2020)
2020 Briefing to Incoming Minister for Veterans Hon Meka Whaitiri.
Professional Journal of the Royal New Zealand Navy – Vol 1
The Navy Journal encourages careful thought and debate amongst Navy personnel and other geopolitical and maritime thinkers about the future of the New Zealand and Asia Pacific naval and maritime environments and operations.

Documents concerning NZDF support to AoG COVID-19 response
Collation of orders, directives and plans relating to NZDF's support to the All-of-Government COVID-19 response.
Veterans Support Amendment Regulations (No 2) 2020 – Minute of Decision
Cabinet Legislation Committee document LEG-20-MIN-0043.
Defence Estate Regeneration Ohakea Infrastructure Programme – Minute of Decision
Cabinet Government Administration and Expenditure Review Committee document GOV-20-MIN-0011.
Review of Veterans' Support Act 2014: Response to the Paterson Report – Minute of Decision
Cabinet document CAB-19-MIN-0566.