Whakatane woman's shot at diverse career with RNZAF weaponry
Whakatane's Maddie Ireton is relishing her chance to learn the craft of taking care of the weaponry of the Royal New Zealand Air Force (RNZAF).
19 August, 2022
She has just graduated the 14-week recruit training at RNZAF Base Woodbourne and about to begin her trade training as an armament technician.
Aircraftman Ireton, 18, joined straight from Whakatane High School after thinking about it for much of her time there.
"I wanted a challenging and diverse career that would offer me many opportunities, including travel," she said.
"I am looking forward to entering my trade training where I will pick up my trade skills and knowledge.
I expect to be further mentally challenged as I gain experience and hope to take all opportunities offered to me.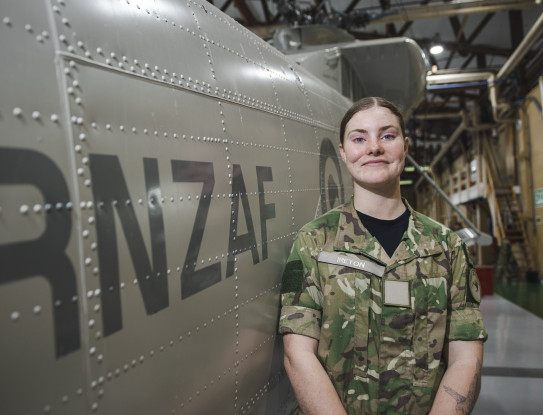 "I hope my career will be diverse and offer me the chance to travel around the world."
The role of an armament technician in the Air Force is varied and includes being responsible for maintaining military firearms, explosives demolition, countermeasures, guided missiles and general munitions support for the RNZAF's fleet of aircraft.
Aircraftman Ireton said that while there had been many highlights while on recruit course the final exercise stood out.
"While on Exercise Wero we were able to put all the theory and practical weapons skills we learned throughout the course into action.
"We also got to take part on the high ropes at Burnham Military Camp which was also very exciting."
Learning to effectively manage time and get through simple but time-consuming tasks, such as ironing, has been a challenge she said.
But despite this Aircraftman Ireton said her advice to those wanting to join is to just do it and give it your absolute all.
"The experience will be challenging, but as long as you stick to it, it is all so worth it and you will make many good friends too."
To learn more about a career in the Air Force visit www.defencecareers.mil.nz