Weapons hot at sub zero
Achieving a live-fire exercise as realistic as possible to the battlefield was the goal for Exercise Whakamahi Whakaaro in Tekapo.
23 June, 2023
More than 250 soldiers from 2nd/1st Battalion, Royal New Zealand Infantry Regiment (RNZIR) braved the sub-zero conditions of Tekapo, focusing on planning and conducting live firing at all levels.
Commanding Officer 2/1 RNZIR, Lieutenant Colonel (LTCOL) Sam Smith said the primary focus was on infantry section level training as a key milestone in the unit's regeneration.
"2/1 RNZIR placed a lot of effort and unit focus to ensure the success of this exercise and its scale.
"It takes a considerable time and detailed planning to achieve this type of exercise, and it gave an opportunity for our trainers to design battle handling exercises which were as realistic as possible to bridge the gap between training and the battlefield," he said
This was the largest exercise the unit has done, as a collective, since 2017.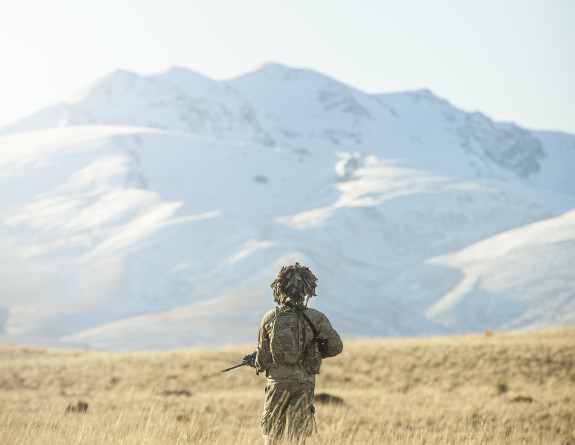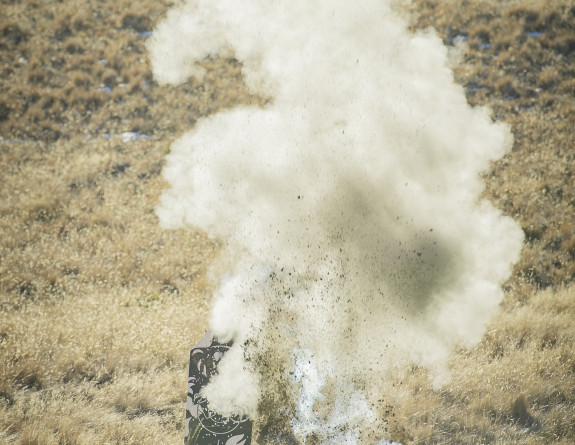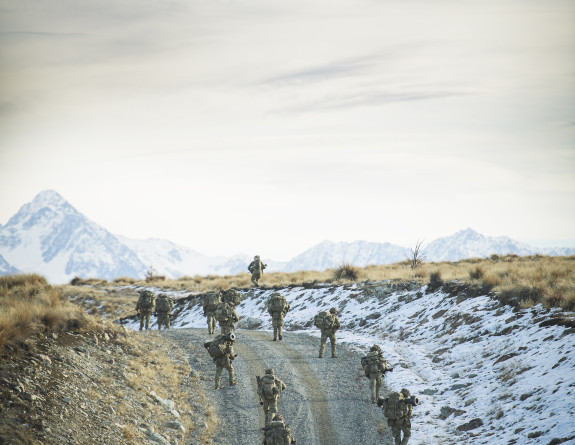 "The exercise also saw the utilisation of the Army Training Management Framework to support our training and evaluation across the unit to confirm that our infantry sections are have reached an effective level and capable of progressing to more complex combined arms training.
"This is to ensure that 2/1 RNZIR has combat ready force elements ready for operations, should they be required" LTCOL Smith said.
Firepower used on this exercise included the MARS-L, MRAAW Javelin, Grenade Machine Gun, Light Support Weapon 7.62mm, Sustained Fire Machine Gun, 40mm Grenade Launcher, M72A6 66mm Rocket Launcher and 60mm Mortars.
The exercise was also enabled by the support of the Southern Health Support Squadron, Burnham Military Police, 3rd Combat Service Support Battalion Army Caterers, No. 3 Squadron Royal New Zealand Air Force, 3 Field Squadron Engineers and 2nd Combat Service Support Ammunition Technical Officer's.
Officer Commanding Alpha Company, Major (MAJ) Josh Sullivan said the exercise was an important milestone for his Company.
"Our focus was to regenerate our fighting capability with our main effort on live field firing planning, safety and execution.
"Sections are the foundation of infantry minor tactics and success at this level ensures we set ourselves up well for the long term," he said.
Alpha Company were able to fire the 60mm Light Mortar Illum, at night, for the first time since it was released to 2/1 RNZIR.
MAJ Sullivan said the opportunity to fire at night was great for the soldiers and meant that they were able to test their ability to perform at high levels, in all conditions.
"Night training is essential for generating high performance as it teaches individuals and teams to be acutely aware of themselves and their surroundings.
"The importance of being able to effectively operate and live fire at night is essential in modern conflict due to the proliferation of night optics, thermal imaging and drones. We need to train in in this environment so that it becomes second nature," MAJ Sullivan said.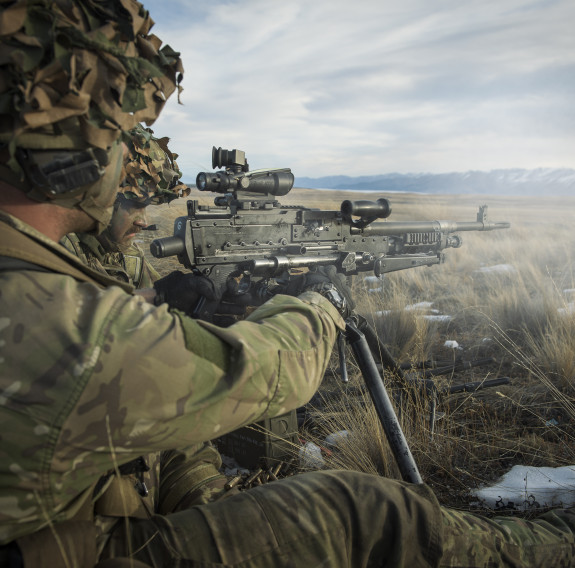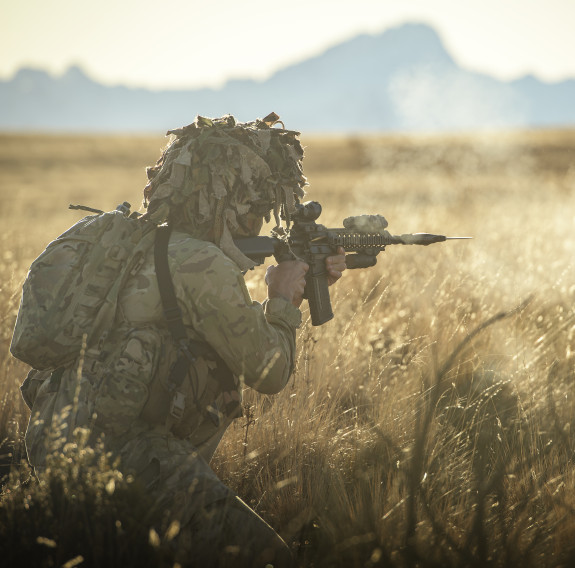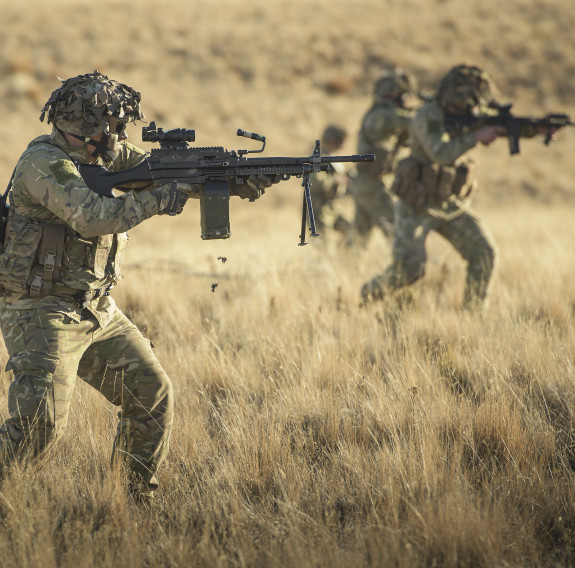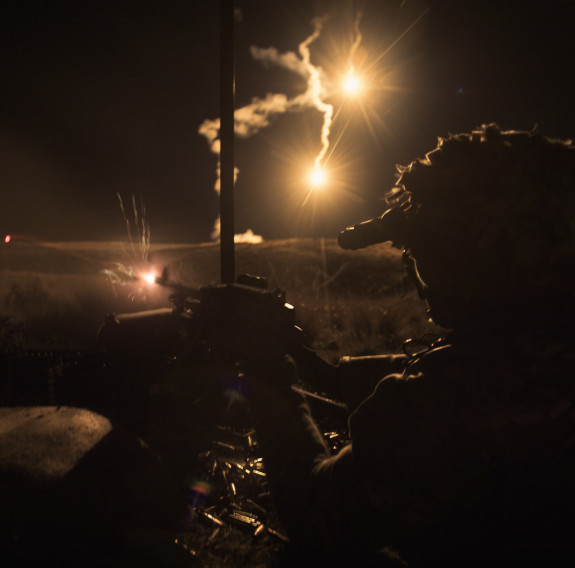 Platoon Commander Fire Support Group (FSG), Lieutenant (LT) Lundon Williamson said for Corporals and above the exercise provide an opportunity to refresh on qualifications and procedures required to design and execute a rifle section live field firing activity.
"For our Lance Corporals identified as students for the upcoming Regular Force Rifle Section Commanders Course, the exercise provided some much needed preparation and development for what would be three months of section infantry tactics within a number of environments.
"For everyone else, the exercise provided some much needed re-acquaintance with our grassroots," LT Williamson said.
Private (PTE) Harry Vile, FSG, said his sections preparation for the exercise included a refresh with the Javelin Outdoor and Indoor Trainers, a practice variant of the weapon and a computerised version were they could view digital scenarios in preparation for the real thing.
"On a cold winter's morning, our section was met with a true Tekapo frost. As my Gun No.2 and I occupied our position, we identified my target, a decommissioned Pinzgauger, 1200m from the firing point.
"Once I had locked onto my target, I fired the Javelin with a top attack, kaboom! Seeing an almighty explosion confirmed the missile landed right on target," PTE Vile said.
PTE Vile said as a young solder within Anti-Armour platoon he was able to achieve his task with a high level of skill, courtesy of his instruction and training.
"Firing the Javelin made me realise how passionate I am for everything Anti-Armour, and I will continue to seek opportunities to better myself and strive to be the best soldier I can be," he said.