Update on NZDF support to Tonga: 9 February 2022
Royal New Zealand Navy ships HMNZS Canterbury and HMNZS Wellington are currently near Nuku'alofa. Canterbury was at sea last week producing potable water using the ship's desalination equipment.
09 February, 2022
The ship went alongside Vuna Wharf yesterday to offload the water generated on the ship. This is done via a contactless delivery to tankers on the wharf, for onward distribution to Tongan communities. Crew on the NH90 helicopter, on board Canterbury, last week flew Digicel technicians to uninhabited Kao Island, where the technicians have been working to restore communications including to the Ha'apai group of islands. The helicopter is due this afternoon to relocate the technicians off Kao Island.
HMNZS Wellington is anchored in the harbour, after last week going to the northernmost island of Niuafo'ou, where Navy hydrographers and divers surveyed a wharf and shipping lanes.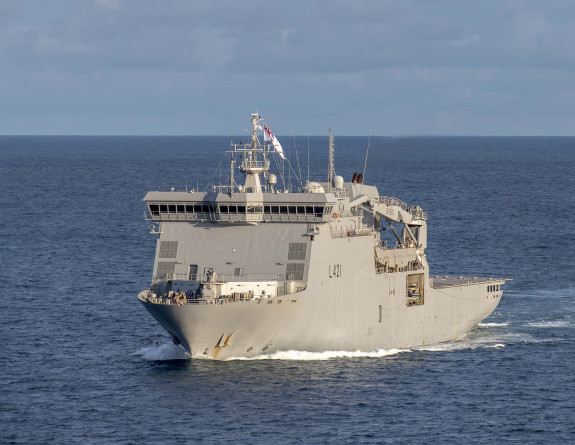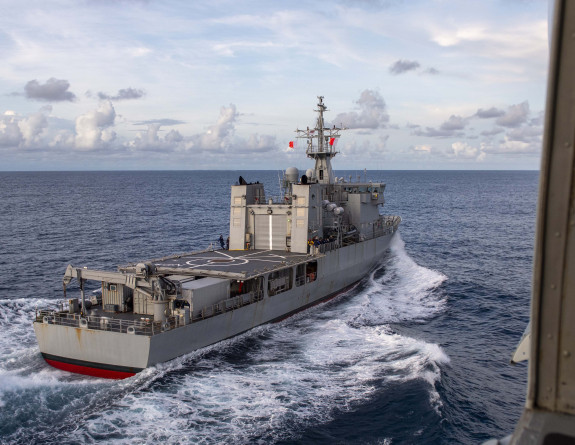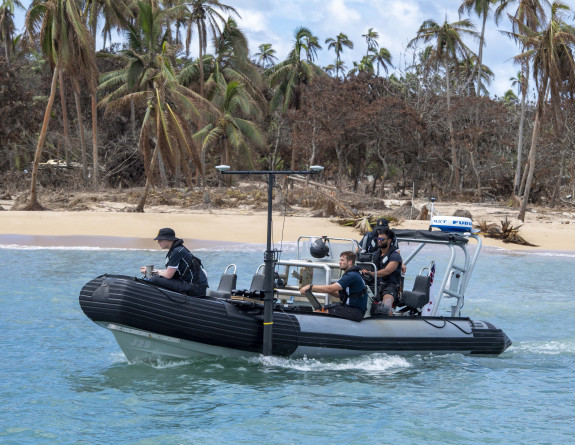 On Saturday, a Royal New Zealand Air Force Hercules carried out what was our fifth Hercules flight taking supplies to Tonga. Supplies included Pfizer vaccines, personal protective equipment and Rapid Antigen Tests supplied by the Ministry of Health to assist Tongan authorities with their Covid-19 response. The cargo also included transformers to help restore the electrical power system. Humanitarian aid and disaster relief supplies on our aircraft are coordinated by the Ministry of Foreign Affairs, to support Tonga's response to the natural disaster.
View the latest updates on the NZDF Tonga Response page here.
Banner image credit: New Zealand High Commission, Nuku'alofa, Tonga