The scars of Kandahar, suffering in silence
In 2008, former New Zealand Army Radiographer Major (Rtd) Soren Hall was one of two New Zealand Defence Force personnel deployed to the largest trauma hospital in Afghanistan, at Kandahar Airfield.
16 August, 2023
He was part of the Role 3 Multinational Medical Unit (R3MMU) and was involved directly in the assessment and treatment of combat injuries with the aid of Plain Films (X-rays), Ultrasound, Computed Tomography (CT) and the Imagine Intensifier in the Operating Theatre.
In 2021 MAJ Hall was assessed for Post Traumatic Stress Disorder (PTSD) relating to this five month deployment on Operation Manaaki, and finally faced head-on the events from that mission he ran from, for more than a decade.
During his deployment MAJ Hall dealt with injuries that ranged from traumatic (degloving, partial and total) amputations, ballistic injuries and blast shrapnel injuries from improvised explosive devices and mines. These casualties arrived by road or air to the facility on an almost daily basis, at all times of the day and night.
He said a typical trauma scenario would see him working with all trauma teams to triage the type of images required.
"In some mass casualty situations, all eight trauma bays would be utilised. This required quick thinking to ensure that all the images were taken in a timely manner, before the casualty is either taken into the CT scanner for further imaging, or the operating theatre for life saving or preserving surgery," he said.
As he worked in a small team of Radiographers (only five to cover 24 hours each day), he managed his workload by calling in other co-workers while ensuring that they had sufficient personnel resources for the next casualty.
After several months of this routine, he began to feel withdrawn, anxious and on edge. Towards the end of his deployment, he would actively avoid looking at the faces of the casualties, as he felt this would lessen the physical and mental impact.
"The endless stream of casualties, plus the consistent rocket attacks into the camp, is why I sought help from a British psychology nurse at the time of my deployment. That assisted me to normalise what I was feeling and it helped for a short period of time.
Ultimately what got me through each day, was knowing that no matter how hard it was becoming, I was having a better day than the person on the stretcher.
"I was in a war zone, there were a lot of people doing it way harder than me. So, I just pushed all that stuff down," he said.
On return to New Zealand, MAJ Hall was debriefed with other smaller missions, in a group setting. As he didn't feel comfortable sharing his experience with the other missions, he asked for a one-on-one debrief. Debriefs from missions are an opportunity to identify individuals who possibly need further debriefing or treatment.
"I had learnt to push down what I was feeling and was unaware at that time what the long-term impact was going to be on myself, and also my family.
"I do believe now that due to the nature of my deployment and the type of debrief that I was given, an opportunity was lost at this decisive time to pick up on my PTSD."
On return from Afghanistan MAJ Hall was promoted and posted into a very demanding and under resourced position, a position that he really wanted to do. Like in any role, he gave it his all and buried himself in work.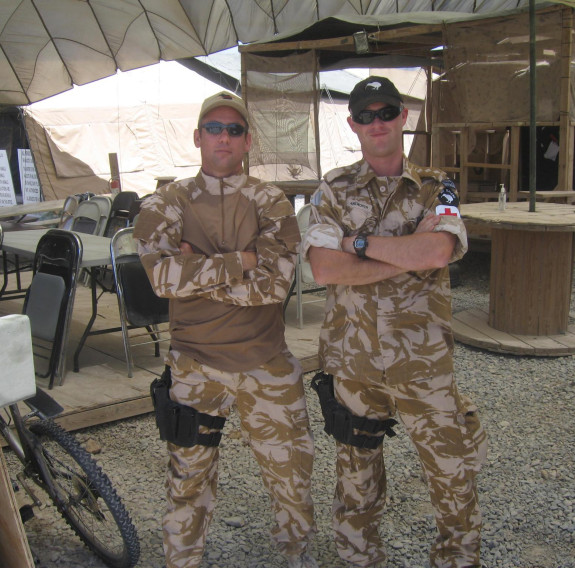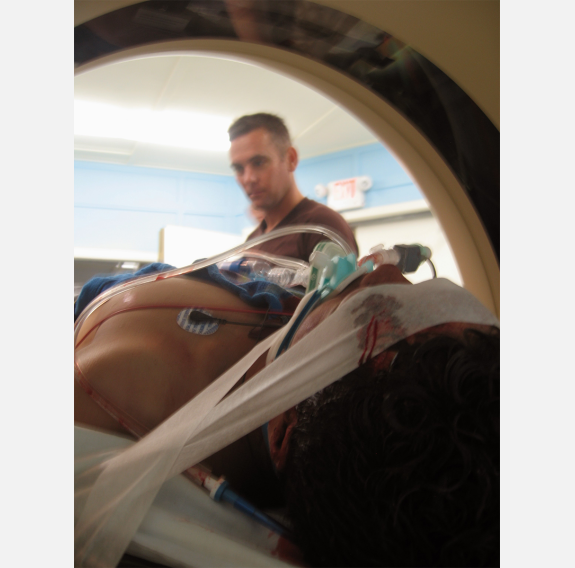 By the end of 2008 he broke down and sought medical help as he found himself sitting in front of his computer all day and not being able to focus due to flashbacks, feeling anxious and on edge. At home he had also changed, he was crying a lot, he was irritable, he had a short fuse, and he had problems sleeping - he was constantly on edge to the point that he slept with a knife within arm's reach.
In the years following his deployment, MAJ Hall sought professional help on two occasions. However, he didn't have the time and space to unpack anything, so he downplayed the impact from the very first session.
The problem with seeking help is that you are taking time away from work, which means you have less time to complete your tasks. I can recall sitting in these sessions, thinking about work rather than my own issues. Part of this is my own fault, as I downplayed with command and my doctor the impact that this was having on me. This was due to a fear of losing my job.
"One reason why I downplayed the impact that it was having on me, is because I didn't want my injury to be the reason or excuse for any poor performance or lack of judgement.
"Right up until my last day in uniform, a part of me was still in Afghanistan. This impacted every decision and conversation I had, daily. This, in my mind, made me a more focused Officer, as I was always preparing for the next Kandahar or similar mission.
"However, the toll that this was having on me was slowly getting worse and heavier as the years went by," he said.
In the years following Kandahar he shaped his career away from a clinical path, as he didn't have the strength to go back into a hospital setting, due to the countless triggers in this environment.
After submitting release papers from the Army in mid-2021 MAJ Hall finally sought help to start to unpack the impact this deployment was having on him.
"Anxiety and paranoia were starting to consume me in those final years in uniform. The final straw was seeing my behaviour being mirrored in my children. I felt I was able to carry this, but my children didn't need to be burdened with it."
With the help of Veterans' Affairs MAJ Hall applied for compensation and was clinically diagnosed in late 2021 with PTSD by a clinical psychologist. He felt now his military career was over, he had nothing to lose.
Despite being diagnosed he admits he still didn't want help, and didn't want to talk about it.
"Using avoidance, I left the Army, we moved to Tauranga, far away from the Army and Defence and any triggers. This worked for a few months, I was away from the Army, but I was also away from my support networks, friends and I didn't leave my 'head' behind.
"From mid-2022 I started to go downhill, I reached out to Veterans' Affairs for a chat with an old friend and former colleague, this ended up being a turning point for me. Treatment started soon after, which was incredibly challenging, confronting and mentally the hardest thing I have ever done.
2022 was one of the hardest years of my life, as I confronted with the memories and intrusive thoughts, which had been destroying my relationship with my family.
"I certainly wasn't the same person at home that I was at work. I am so incredibly lucky that my wife and my family has stuck by me," MAJ Hall said.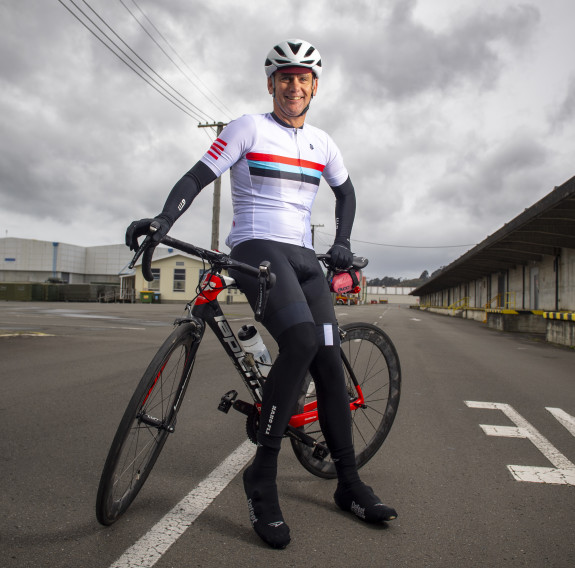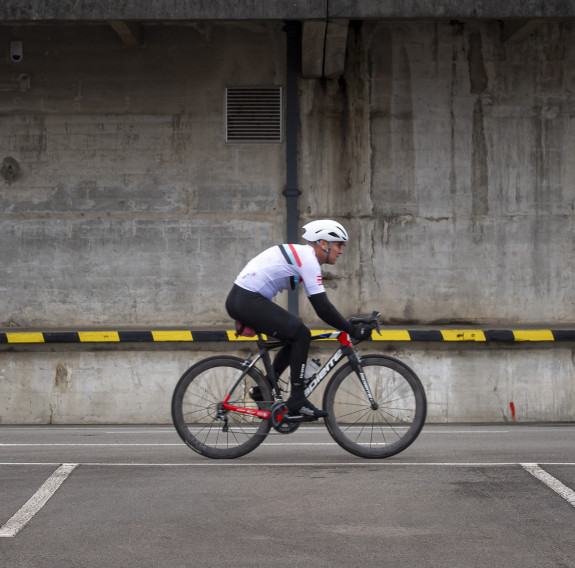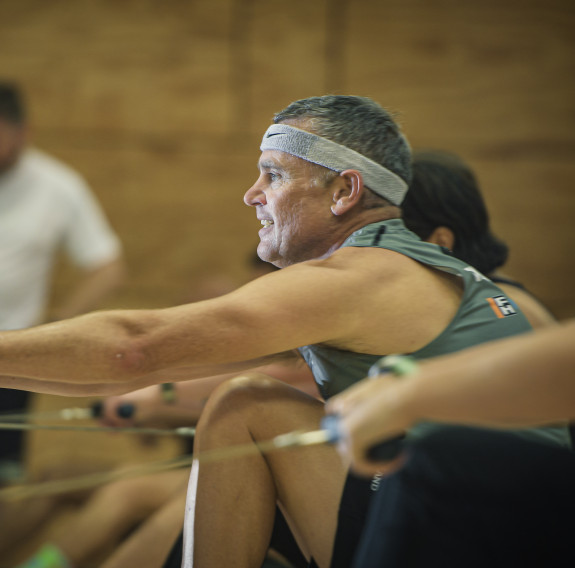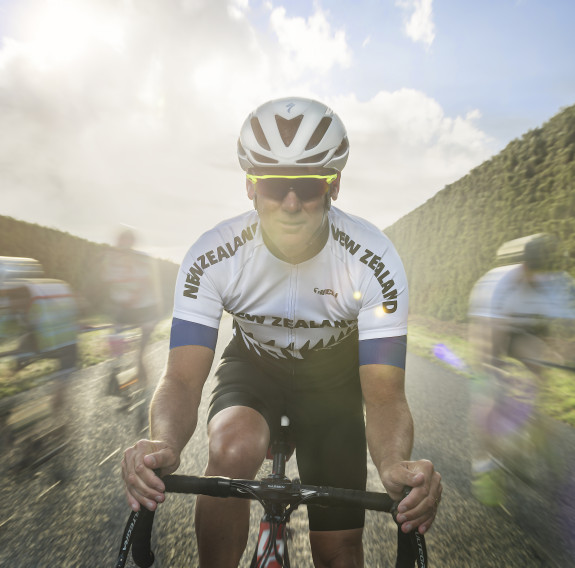 The scars of Kandahar still impact his life day-to-day but the affects now, are less after the treatment he received and he has learnt to live alongside his injury.
"These days I am more aware of my triggers and have tools in place to combat or lessen the impact. I feel a lot calmer now, however I haven't worked a day since leaving the Army 18 months ago. The real test will come as I look to return to the work force. With the assistance of Veteran Affairs, this is being managed in a staged approach."
While talking about his PTSD is difficult, MAJ Hall wants to normalise it and let others know that they can come forward.
As I was pushing my injury down and downplaying the impact for so long, it took almost a year of treatment to work through all the triggers and events. Not having to worry about work, and the support from my wife are the two things that have got me on the road to recovery.
Sport has been another tool in his journey and gives him a challenge that 'doesn't take a lot of brain power'.
"I have always enjoyed sport, as I found it a great way to unwind. When I was really bad, I was far too tired to do any exercise. Exercise enables me to feel good again and to set goals for the future.
"I am primarily a cyclist, but I haven't raced a lot in the past 15 years due to negative thoughts and anxiety while within a bunch of cyclists. I have tried to race a couple of times however, the anxiety and negative thoughts have always forced me to pull out."
MAJ Hall recently competed in the Tour of New Zealand cycle race in April, a five-day tour of more than 500km in the South Island which fundraised for a variety of Kiwi charities.
"I joined the Army to make a difference and to help people that needed it, raising money for the Heart Foundation, was another way for me to do that.
"It was a massive mental and physical challenge for me, especially being part of a bunch of cyclists again. I was incredibly anxious at the start of each day and had multiple moments where I didn't feel "safe". I got through each day, which is an awesome achievement for me, and a testament to the treatment that I have been working through.
He will compete alongside 20 others as part of the New Zealand Invictus Games team in Düsseldorf, Germany in September.
MAJ Hall said what he wants out of Invictus is to give people the message that others are not always 'living the dream' and that sometimes they are having a hard time.
"I was living with my injury for 15 years while in uniform. No one ever said anything to me, I often wonder if I was a good actor, or were people were too scared to ask.
"I am very lucky that I used avoidance as a coping mechanism, otherwise I feel I would just be another statistic.
"I certainly don't have the answers, but I know we can do better as a Defence Force and as a country at looking after those who have experienced trauma like I did in Kandahar."
Being part of the Invictus Games whānau is one aspect of MAJ Hall's recovery and in his journey so far.
"As my journey is a mental one not physical, the Invictus Games presents an opportunity to see where I'm at so far after my treatment.
"I want to show that I am not broken to myself and my family. This will also act as therapy as I will be meeting other injured veterans, some with similar injuries to the ones that I worked on during my time in Kandahar."
He expects that there is potential for the Games to be very confronting and triggering for him.
"I imagine I will run into veterans who came through the hospital during my tour.
"We didn't get to see or hear what happened to the casualties once they left our facility. Seeing how I cope being surrounded by people with combat injuries will be the biggest test for me.
Success for me at the Games, is being able to function day-to-day, while remaining in a good head space. Medals would be awesome, but working towards a better life, will be even better.
MAJ Hall will compete in athletics, cycling, swimming and rowing at the Games.
The sixth Invictus Games will take place in Düsseldorf 9-16 September will welcome around 500 competitors from more than 20 nations, to compete in ten sporting disciplines.
Click the video below to hear more from Soren ⬇️
About The Invictus Games
The sixth Invictus Games will take place in Düsseldorf from 9-16 September under the motto "A HOME FOR RESPECT" and together with the German Armed Forces, will welcome around 500 competitors from more than 20 nations, as well as around 1,000 family members and friends, to compete in ten sporting disciplines.
Click here to follow our journey to The Invictus Games.