The reinvigoration of the RNZN boarding capability
Bespoke, short-notice Deployable Boarding Teams (DBT) are being developed as a specialist capability out of HMNZS Matataua.
07 June, 2023
Last month Lieutenant Jack Walters (Matataua Boarding Officer) and a team of 11 Matataua personnel demonstrated their skillset while travelling from Auckland to Wellington aboard Royal Navy patrol vessel HMS Spey.
Personnel across the Royal New Zealand Navy can undertake a five-week boarding team course, learning critical incident management, tactical communications, firearm training, advanced first aid, room clearing, search techniques and ladder skills.
Typically these persons arrive from different ships and units and disperse back to them, which means that RNZN boarding parties become platform-centric, associated with a particular ship for a particular period.
In order to prepare that ship for patrols that involve boarding other vessels, the entire ship has to be 'worked-up' for an operation – a costly endeavour in personnel, training and overheads.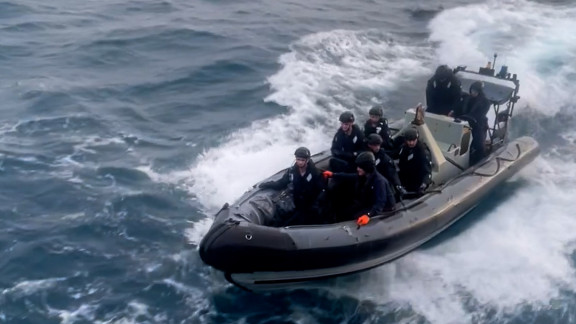 Royal New Zealand Navy: Deployable Boarding Team
Under this new concept, Matataua will provide a scalable, fully-equipped and qualified boarding capability, available at short notice for "fly-in, fly out" deployments to support a RNZN ship on operation, or the vessels of partner nations.
LT Walters says from a cost perspective, why not simply send in a well-trained and ready team that can transition into a ship, or even operate from a coast with small boats?
"Between different ships boarding teams there were often different standards of execution meaning there wasn't a centre of excellence for best practice. You'd do it, and then you'd post off the ship. But having this sustainable unit at Matataua means we can record lessons learned as we continue to develop the capability. With this, we have already had quick success with upgrading our kit and it means we can provide a world-class boarding operations, ready to move at a moment's notice."
The time in Spey demonstrated the idea of deploying with a partner nation that didn't have full boarding capability. The DBT conducted different phases of the boarding from kitting up and receiving the brief all the way to launching in Spey's RHIB, which returned to conduct a 'self-boarding'.
"We were able to practise integrating with the ship's command team, holding boarding briefs. This flowed nicely into our team's successful execution and there were excellent learnings made by both the RN and DBT crews."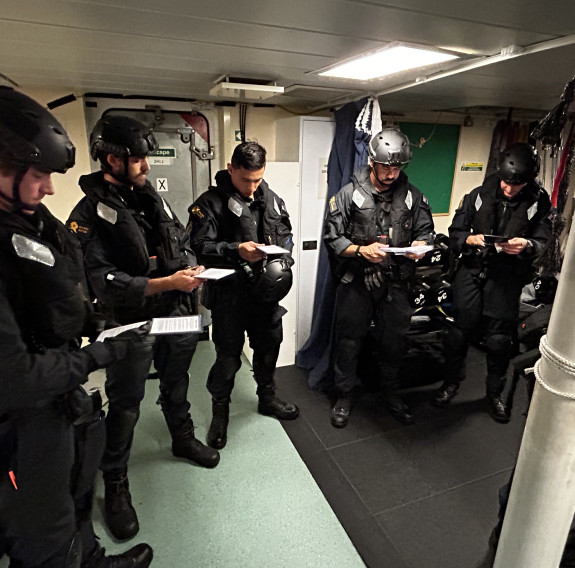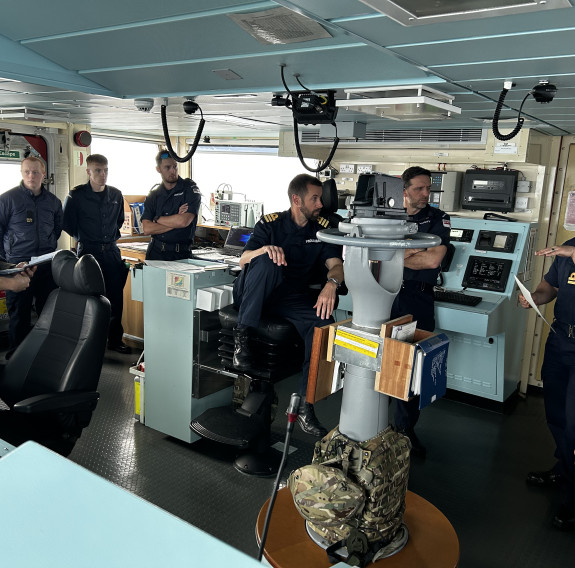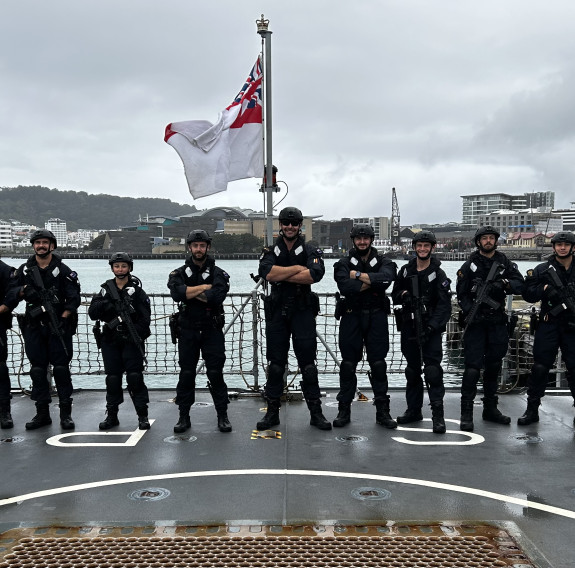 Currently Matataua is able to deploy two teams, with plans to continue to grow it to three teams.
LT Walters says the result would be a significant enhancement of the Navy's ability to deliver maritime security and the enhancement of interoperability and relationships with other navies and agencies in the Pacific.
Team member Leading Marine Technician (Propulsion) JJ McInnes says it's a great idea to have a team that can jump in to support an operation or another nation's ship, rather than standing up an entire ship.
"On Spey, some had done it but they didn't have a full-on boarding team. It was a great way to demonstrate what we could offer."
Ordinary Hydrographic Systems Operator Stevie Morrison says the time in Spey was a "wicked" opportunity for the team. "I'm the newest member and it is definitely outside my normal role," she says. "It was great working with all kinds of new people. That was the first time I had boarded a ship while underway – lots of fun and a great experience."