The plumb life in Antarctica
Do pipes freeze in Antarctica? Not if we can help it, say Army plumbers.
19 July, 2023
Living and working in harsh cold conditions, solving problems with a limited inventory, and seeing the sun set for the last time for months are among the experiences two New Zealand Army plumbers got when they deployed to Antarctica last summer.
Lance Corporal Darryl Spencer and Corporal Andrew Jobling both spent time on the ice this year, at different times, as part of the New Zealand Defence Force's contribution to supporting Antarctica science and research programmes.
Both have provided plumbing support to the current reconstruction of Scott Base, a multi-million dollar redevelopment which will see the base's infrastructure upgraded to a safe, fit-for-purpose, and sustainable research facility.
Each year, under Operation Antarctica, the NZDF provides support to Antarctic science and research programmes. That support includes air transport, personnel working with the New Zealand Antarctic Programme, and personnel for the New Zealand/United States Joint Logistics Pool.
During the last summer season, Antarctica NZ needed some help from the Army's plumbers.
As the only plumber on the ice at any one time, a typical day includes working onsite with the builders, and working to complete priority tasks for that day and to meet overall project deadlines.
"It's not much of a change from being a plumber back home, just the fact that everything takes at least three times longer down there due to weather conditions, construction waste needs to be removed appropriately, and it's not a quick trip to get plumbing supplies if you're missing something.
"Everything is delivered in bulk on ships or flights throughout the year, so on many occasions you may be missing certain materials to do the job, so you have to look around and find whatever best suits with the materials you have on base," LCPL Spencer said.
CPL Jobling said the most challenging part of working in Antarctica is finding the resources needed and moving them centrally to carry out a task.
"Also, being the only plumber, you have to back yourself to make the right call and provide sound trade advice when needed."
LCPL Spencer agrees and says the deployment provides an opportunity for young plumbers coming through to test and improve because of the challenges they face.
"Searching and coming up with different ways to do the job with what you have is challenging. But it is up to you to back your skills, read through plans, manage your time in-between jobs to sort materials and come up with new solutions to meet deadlines and get the job done," he said.
Both worked on a variety of tasks during their time on the ice.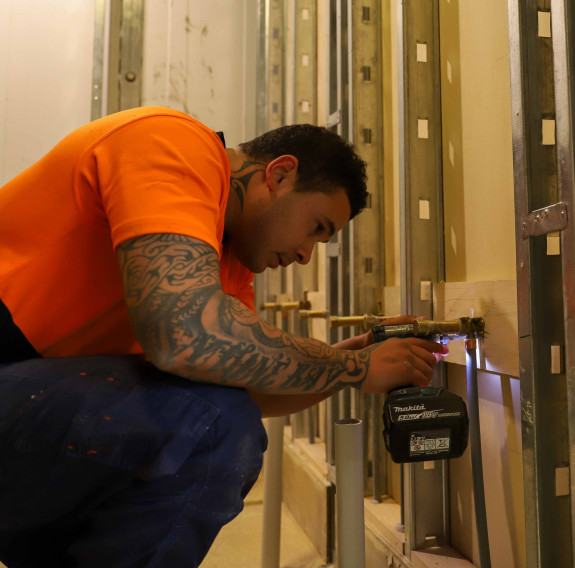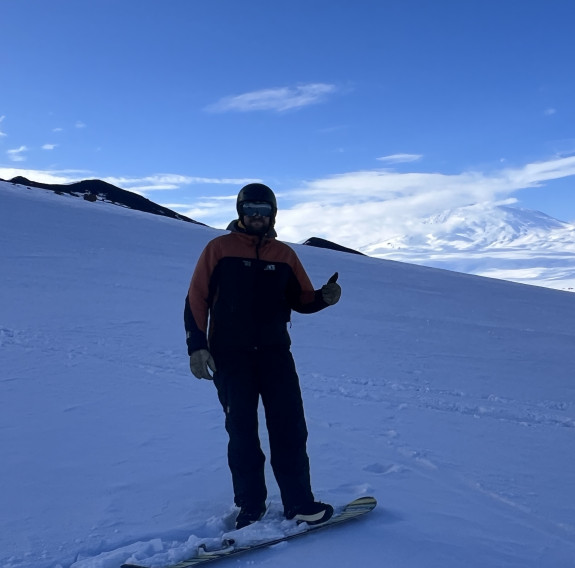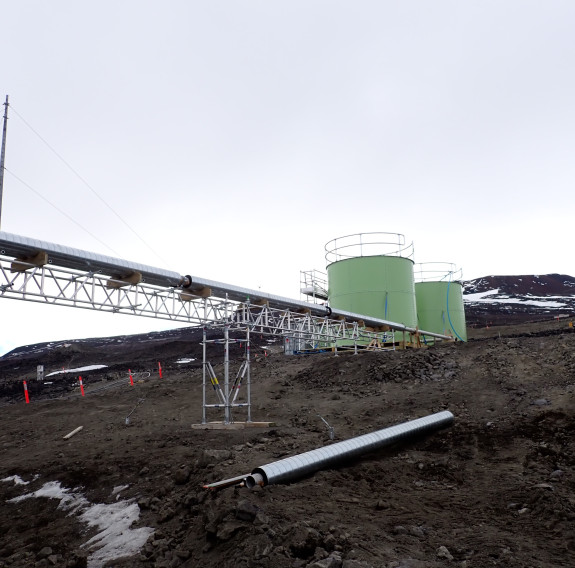 CPL Jobling said he worked on scheduled maintenance around the base and assisted the water engineer with water production and waste treatment for the base.
"I also worked on the install of 250m of water pipe under the floor to connect to the new water tanks on base," he said.
LCPL Spencer assisted on similar tasks which will help with catering for the large numbers of construction workers due to come through the base over the next few years for the rebuild.
"Some of my tasks included upgrading bathroom and laundry facilities to cater for those large numbers," he said.
They both said the best part of a deployment to Antarctica, like any job, is the people and the location.
"The summer crew that was deployed while I was there were a great bunch of people to be around, as well as the after-hours activities that were organised to keep morale high," CPL Jobling said.
He said along with several walks you could so from Scott Base to stretch your legs and capture the amazing views, they also got to do some pretty unique activities only available in Antarctica.
"The ski field would open up around mid December and late January, so after work we would travel out and spend a couple of hours skiing or snowboarding."
"There was an indoor rock climbing wall, pub quizzes and on a Sunday depending on the weather, there would be field trips out to the Erubus glacier where you could go into ice caves, visit Cape Royds where Shackleton's hut is located," CPL Jobling said.
LCPL Spencer said the best part of being in Antarctica is the fact that I was in Antarctica itself.
"Not many people can say that they've lived and worked in harsh cold conditions, have seen a sun set over the horizon for the last time till August, or actually seen the waves and colours of the auroras first hand," he said.
The skills learnt on a deployment were also second to none.
"I learnt theory and skills about other aspects of the trade which are more of a specialist skillset that I would not have been otherwise exposed to," CPL Jobling said.
And do the pipes freeze? Rarely, LCPL Spencer said.
"The pipes rarely freeze as they are usually well insulated and have heat tracing cables installed in them if they run outside. Most of the internal plumbing is done in confined spaces and the temperature doesn't really get cold within those spaces, so all pipework should be fine.
"However, I have heard over at the American base 3km down the road, they actually have had a section of pipework freeze up because the heat tracing cable malfunctioned.
"To fix that you would pretty much just need to dig it up, cut out that frozen piece of pipe and replace it with a new section of pipe and cable," he said.
Plumbers in the New Zealand Army work on a variety of tasks and equipment and gain trade-certified qualifications in their training. They work both domestically and overseas on deployments.
To find out more about becoming a plumber in the New Zealand Army visit defencecareers.mil.nz