The life changing call
It was a phone call from David Sanderson's Dad that ultimately saved his life and has changed the course of his life forever.
31 May, 2023
A retired Royal New Zealand Navy logistics supply specialist, he will compete at the 2023 Invictus Games in Düsseldorf, Germany in September.
Mental health affects one in five New Zealanders over the age of 15 and most people will know someone who has been affected by it.
It was a deployment on HMNZS Te Mana conducting counter piracy operations off the Coast of Somalia in 2013 that broke Mr Sanderson's mental health.
"Things took a turn for the worst after I returned home from deployment. I was isolating myself from friends and family the days following my return home. I had been home for around a week, and my father contacted me worried I hadn't reached out for a catch up.
"The amazing thing was, when he called I was standing in the kitchen with a pen and paper, and with a knife to one side. I was standing there wondering what I was going to say and to try and explain why I was going to do what I was thinking.
"When I answered his call I broke down and cried. He rushed around to look after me, and that began the long road to try to fix my mental health state," he said.
Mr Sanderson said this was no small task because as he dug deeper into why he was thinking the way he was, it began to unravel years of mental health neglect, alcohol abuse, and not being true to himself.
"To this day I still struggle to stay grounded, but compared to how I was, I am much more level," he said.
Opening up to speak about mental health is important for Mr Sanderson and he hopes that it will help others in the service.
If you want to change the world in some small way, even if it is to save one life it is important that people share their experiences. A little bit of courage can change someone's entire life in a short period of time, and why wouldn't that be worth it.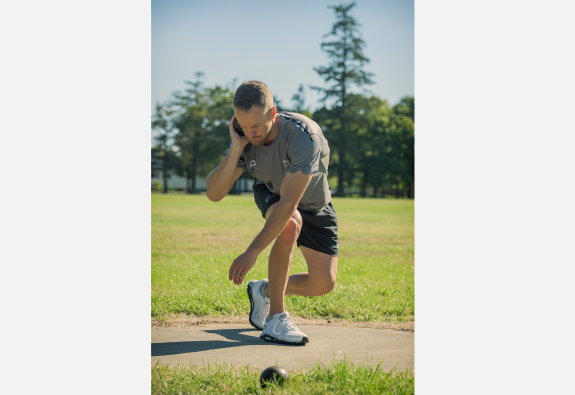 He said for those who also suffer from mental health challenges that it is important to share, and be willing to get better.
"If you're not invested in trying to heal yourself, then you'll be doomed to fail. I have been asked to assist others in Navy with their mental health, and a lot of people won't change the way they are living their lives because perceived pressure from others.
"Meet challenges head on, dedicate your life to being as healthy as you physically, mentally, and just do what you want to do. Don't do things because you think there's an expectation to do it.
For years I was doing things because I was trying to fit in, and I wasn't happy in the slightest. Young men will have a tendency to act very differently when they are around one and other, they do things, and act a certain way because they need to look tough, cool and masculine.
"I believe that is being scared of showing who you really are. Be true to yourself in every sense and surround yourself with people that you enjoy being around."
Mr Sanderson is grateful for the support from his family and says that they have learnt how he reacts emotionally, and will push him to share about what is going on till he opens up.
"My wife will push me to either get into the outdoors, or go to my man cave and build Lego or play video games to help me get through the feelings. My family has shown me nothing but support and will go out of their way to help me if I need it."
He was encouraged to apply for the Games back in 2019 by the Warrant Officer of the Navy, and was selected for the 2020 team to compete at The Hague, which didn't compete due to the Covid-19 pandemic.
"I was asked if I had thought about applying for the Games, but I had never heard about it. After a short conversation with him I applied, and the rest is history.
"Being a part of the team for the last three years has given me a huge sense of belonging. I have made some lifelong friends and I count myself extremely lucky to be able to be take part in something so special."
He said that being part of a community of people where there is no judgement feels great.
We are all there for a purpose which is more than winning medals or going on a trip. We can truly be ourselves around one another and support each other when things aren't going well.
Mr Sanderson will compete in athletics, indoor rowing, and he is also hoping to do powerlifting.
"My goals for the games is to finally experience what I have been working towards for the last three years, and to share the experience with my teammates. I want to give every event I am competing in everything so that I come away satisfied having given my all."
Click the video below to hear more from Dave ⬇️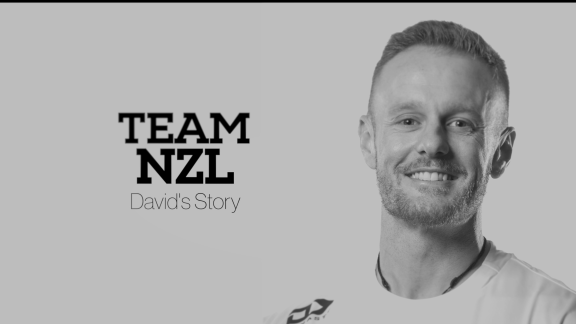 About The Invictus Games
The sixth Invictus Games will take place in Düsseldorf from 9-16 September under the motto "A HOME FOR RESPECT" and together with the German Armed Forces, will welcome around 500 competitors from more than 20 nations, as well as around 1,000 family members and friends, to compete in ten sporting disciplines.
Click here to follow our journey to The Invictus Games.