The first kiwi roundel
During his Air Force career, John Black left an indelible mark on the service, literally. He was the creator behind the first unofficial kiwi roundel.
16 June, 2022
A young Aircraftman (AC) Black joined the Air Force in 1949 as an instrument fitter, completing his basic training at Hobsonville before postings to Taieri Aerodrome and Wigram.
He progressed through his trade, with his service record noting that AC Black was very capable and talented with his hands – although he did at one point receive 14 days confined to camp for a suction gauge being left on an instrument in an aircraft at shift change, that went flying later that day.
The young man was also noted as an outstanding athlete competing at athletics and softball.
In 1955 Corporal (CPL) Black was posted to the Royal Air Force base in Tengah, Singapore with No. 14 Squadron working on Vampires and Venoms. His fiancée Noelene joined him in Singapore and the couple ended up marrying during the posting.
John liked the kiwi design because the Australian flag was so similar to the New Zealand one – "I wanted something different".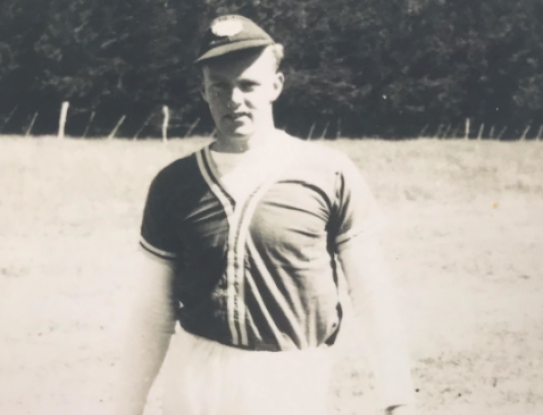 While he was in Singapore working on the Venoms, Mr Black was asked by the aircraft fitters to paint a kiwi in a circle on their tool boxes. "One of our guys and his cobber said to me 'we'd like a kiwi on our tools boxes'. Okay, sucker me draws one, painted it on the tool boxes. Next thing a pilot wanted one on his plane. It's a fact. So who designed it? Me."
With a mischievous smile on his face he somewhat wistfully said that you see them everywhere now.
"I'm very proud but embarrassed, every time I see it. It reminds of my time in Singapore, at Tangah Station."
He liked the kiwi design because the Australian flag was so similar to the New Zealand one – "I wanted something different".
The image was officially adopted in 1970 after disquiet about the silver fern image that had adorned Air Force aircraft from 1957. Complaints were made that the ferns were difficult to spot at a distance, and the decals used to apply them would degrade, leading some to remark that they looked like a scratch on the paintwork.
To add insult to injury, there were also suggestions from some quarters that the fern leaf could be mistaken for a white feather – an infamous symbol of cowardice.
Meanwhile, in 1956 the No. 14 Squadron pilots liked the look of Mr Black's kiwi and asked him if he'd paint it on their aircraft, which he duly did. It seems that the modern kiwi roundel is based on a drawing of a kiwi, on an aircraft fitter's toolbox, which was in all likelihood designed and painted by CPL Black.