Navy rescues sailor from yacht adrift in storm
Frigate HMNZS Te Mana has rescued a sailor from a catamaran in distress during Cyclone Gabrielle.
14 February, 2023
Click here
for the latest live updates on our response to Cyclone Gabrielle.
A seaboat launched from Te Mana faced severe storm conditions in the rescue of a lone sailor of a catamaran in distress near the Hen and Chicken Islands near Whangarēi.
HMNZS Te Mana deployed into the Hauraki Gulf on Monday evening as part of the search and rescue mission for the vessel. The vessel's anchor cable had snapped, and the yacht had grounded in Port Fitzroy, Great Barrier Island. Strong winds then caused it to drift out to sea.
No air assets were able to reach the vessel at the time due to the severe weather. Te Mana was the best equipped ship to respond to the rescue effort in such testing conditions.
After searching for the vessel overnight, Te Mana received new details about the location of the vessel after an emergency locator beacon was activated.
Arriving at the stricken yacht, Te Mana's team had to wait for the weather conditions to allow a Rigid Inflatable Hull (RHIB) seaboat and four crew to attempt a rescue. The sailor, wearing a life jacket, left his vessel and was plucked from the sea by two Navy divers on board the RHIB.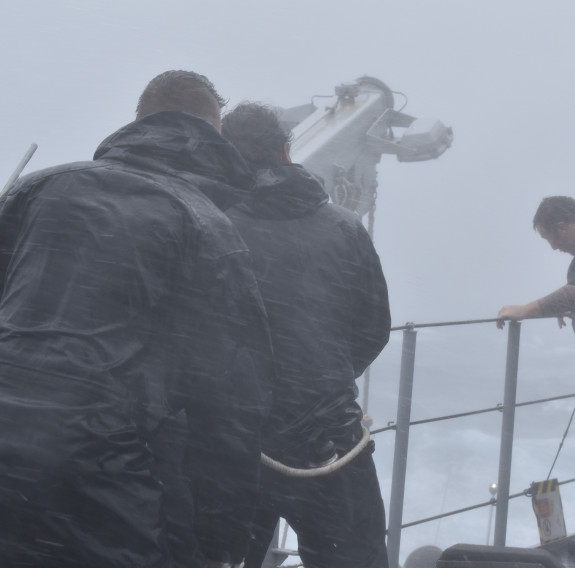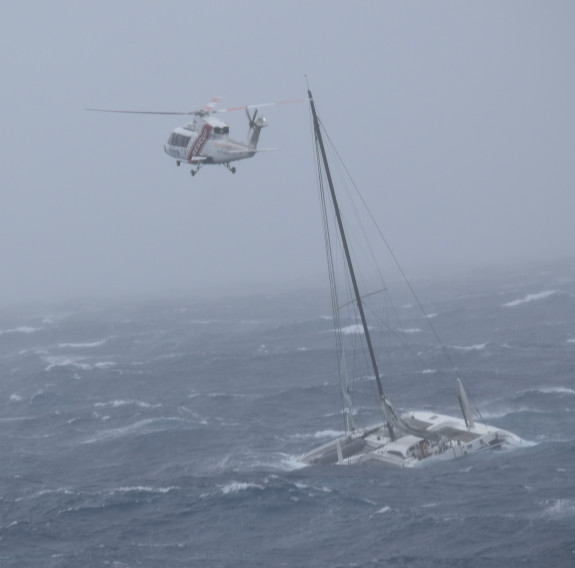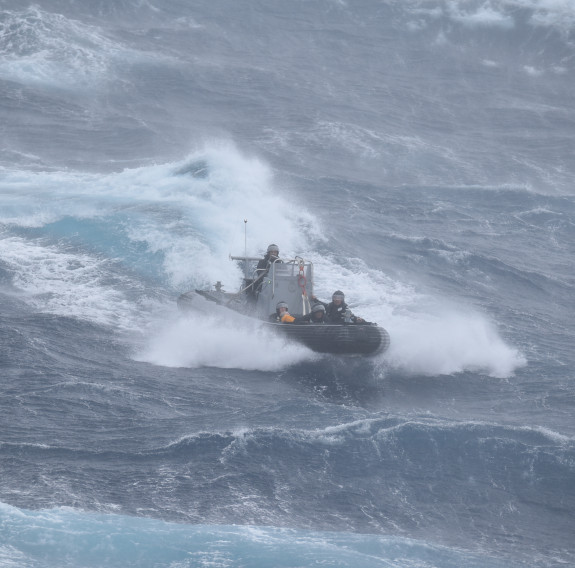 The Northland Rescue Helicopter was also on the scene and provided overwatch for the safety of all involved.
Maritime Component Commander Commodore Garin Golding said sea conditions had been challenging and everyone involved was pleased the person was now safe on board the ship.
The sailor will be disembarked at Devonport Naval Base this evening.
"We're very pleased this joint search and rescue has been successful and the person is now safe on board Te Mana," CDRE Golding said.