Swinging Spanners
As part of the Royal New Zealand Army Logistics Regiment, our Automotive Technicians keep the force moving, repairing and maintaining all operational vehicles and equipment.
11 October, 2022
Corporal (CPL) Dale Gilbertson, from 3rd Workshops Company, 3rd Combat Service Support Battalion based at Burnham Military Camp joined the Army in 2009 on a whim.
While he initially joined as an Infantry (Combat Specialist) soldier, he decided to get a technical trade and changed to an Automotive Technician in 2015.
CPL Gilbertson said he enjoys being in the Army and each day is different.
"My work his highly variable, in any given month I might be out at the range shooting, on a career development course, in the workshop, on a field exercise or more recently, instructing on courses.
"I am also passionate about fitness, and the Army gives me time in work hours to pursue that," he said.
Automotive Technicians work on a range of repairs, and there is also wide variety of equipment which needs to be maintained and repaired in camp. In any given day they can repair our Light Armoured Vehicles (LAV), our Medium Heavy Operational Vehicles (MHOV), a motorbike or even an engine in a chainsaw.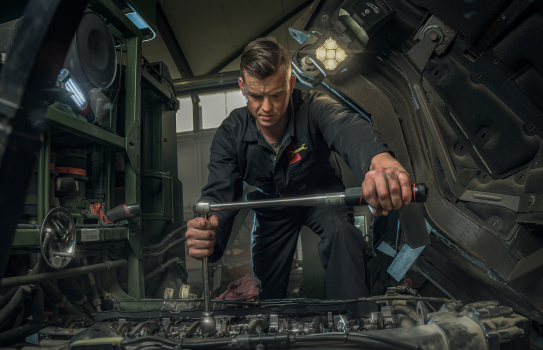 CPL Gilbertson's current role is the foreman in charge of the Quick Repair Bay.
"I am responsible for coordinating the repair of all faults on vehicles that would typically take under four hours to repair."
An average day for an Automotive Technician would involve a large portion of "swinging spanners", a term that is used in the workshop meaning "working on vehicles" or "time on the tools".
"What makes my job enjoyable is more about the successful diagnosis of a fault, rather than the repair. Anyone with the right tools and repair manual can fix a fault, but it's the diagnosis that sets a technician apart from a parts fitter."
"I also thoroughly enjoy being able to teach and influence apprentices, which has been a big aspect of my job for the past few years," CPL Gilbertson said.
The Army has given him the opportunity to obtain NZQA qualifications including a NZ Certificate in Heavy Automotive Engineering (Road Transport) (Level 3 and 4), NZ Certificate in Business (Introduction to Team Leadership) (Level 3), Bridge Engineering Self-Supervision (BESS), Crane Use and Load Slinging, Air Conditioning and Refrigerant Gas Handling, Use and Maintenance of Chainsaws, and Working at Heights.
It's dirty, greasy, oily work. But, it sets you up well for the future.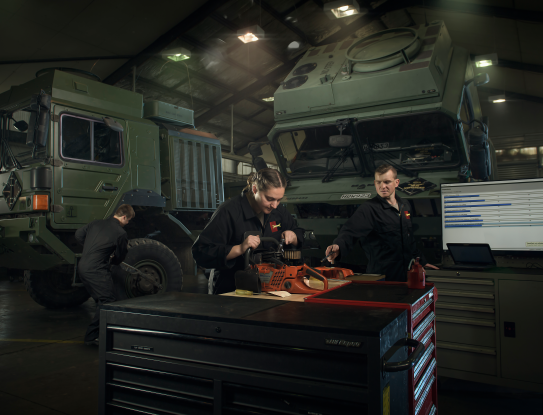 He is also close to finishing an NZ Certificate in Automotive Electrical Engineering (Level 4) which would mean he is also able to work as an Automotive Electrician.
CPL Gilbertson said that being an Automotive Technician in the Army isn't glamourous.
"It's dirty, greasy, oily work. But, it sets you up well for the future.
"If you want just a trade and to do that trade forever – then the Army isn't the place for you.
"If you want a trade and maintain your fitness, soldier skills and develop as a leader – then the Army is for you.
"You meet and work with great people, you get to pursue sports, you can study, and occasionally, you get to go out around New Zealand and shoot stuff."
For more information on joining as an Automotive Technician in the NZ Army visit: www.defencecareers.mil.nz