RNZAF trains alongside Republic of Singapore Air Force at Base Ohakea 
The Royal New Zealand Air Force (RNZAF) is conducting Tactical Exercise 22 (TACEX 22) from RNZAF Base Ohakea in the Manawatū and Rangitikei area, from 31 October to 11 November, 2022.
04 November, 2022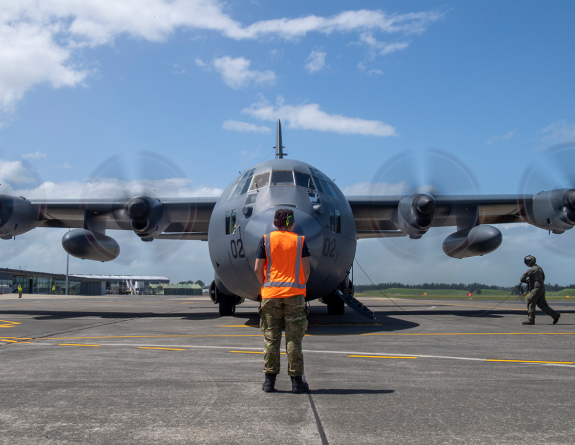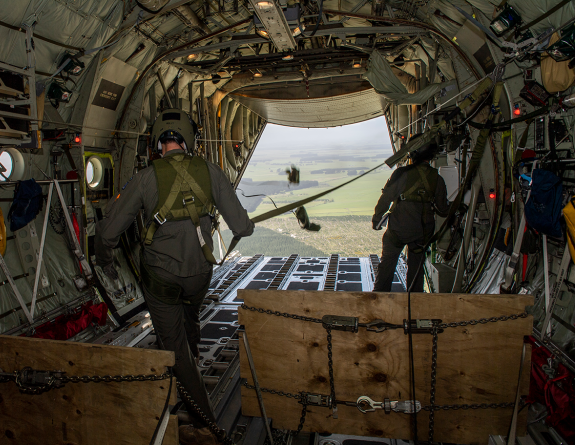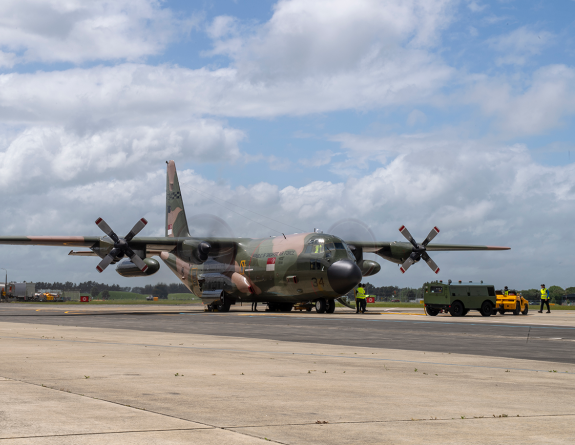 The navigational training exercise involves two Hercules C-130H aircraft and personnel from both the RNZAF No. 40 Squadron and the Republic of Singapore Air Force (RSAF) 122 Squadron.
"This exercise provides crews with a range of flying training, including over unfamiliar and challenging terrain and coordinating pallet drops into drop zones," said RNZAF No. 40 Squadron Detachment Commander, Squadron Leader Kendall Dooley.
"It tests our crews' proficiency in tactical flying and dropping loads so they're ready to assist in resupply, humanitarian aid and disaster relief, or search and rescue operations whenever required by the New Zealand Government."
This year the RSAF is participating in the annual training activity, which allows the RNZAF to build relationships and interoperability with international partners.
"We have a long-standing and strong relationship with the Singapore Air Force," said Air Component Commander, Air Commodore Shaun Sexton.
"It's important that we continue to train with our key partners so we're ready and able to operate alongside each other when we might be called upon. The air mobility and airdrop skills being practiced during TACEX22 are crucial when responding to a range of challenging situations that could eventuate in the Asia-Pacific region," he said.
The squadron is working alongside the New Zealand Army's 5th Movements Company, which is constructing and preparing the loads, and 10th Transport Company, which recovers the loads once they have been delivered to the drop zones.
"In order for the New Zealand Defence Force to maintain its readiness to deploy, it needs to undertake training in land, air and sea environments. Being able to exercise in various environments ensures our personnel are highly trained and able to support domestic, regional and global security situations," Squadron Leader Dooley said.