RNZAF Poseidon crew find missing Fijian fishers missing for nine days
A Royal New Zealand Air Force P-8A Poseidon crew has found three Fijian fishers nine days after they were reported missing aboard their 8.5-metre wooden fishing boat.
13 October, 2023
The fishers, aboard the Lewa, left Lautoka planning to go fishing at Nanuya Island in the Yasawa group for up to two weeks.
The last known contact was on 2 October, when they reported engine issues.
They were carrying life jackets and flares but had no locator beacons or communications equipment other than a mobile phone, which was believed to have run out of battery.
Another fishing boat searched for the Lewa over several days but this search, in poor weather conditions, was unsuccessful.
The Poseidon crew launched its search after the Rescue Coordination Centre Fiji requested assistance.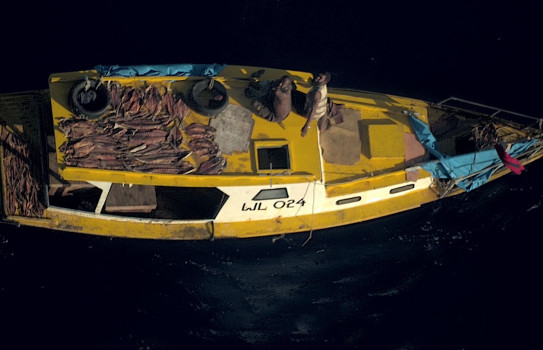 Maritime New Zealand's Rescue Coordination Centre manager of operations, Michael Clulow, said his team provided location data that gave the Poseidon crew the highest probability of finding the missing crew.
"Our team conducted detailed analysis that included data from nine days of oceanic currents and weather to identify a search area using computer modelling," he said.
"The search area was large due to the amount of time the fishing boat had been drifting, but we were able to provide the P-8A crew an area to search, which is where the vessel was found."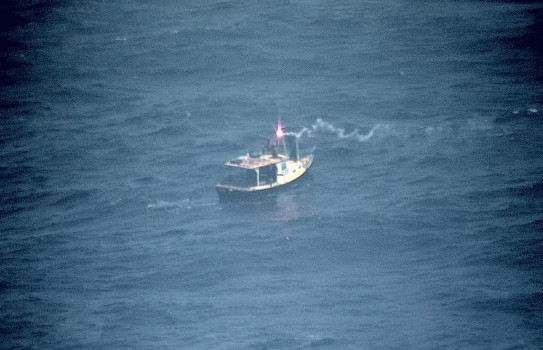 The Poseidon crew began the radar and visual search on Wednesday morning and found the fishing boat in the afternoon. They contacted nearby vessels for assistance in rescuing the fishermen from the Lewa, and remained in the vicinity until a rescue vessel was close enough for them to be rescued.
Air Component Commander, Air Commodore Andy Scott, said it was a challenging search over a large area given the nine days since the fishermen were last in contact.
"However the excellent search data provided by Maritime New Zealand's Rescue Coordination Centre and the manner in which the fishermen had prepared themselves to survive at sea led to this successful outcome.
"The P-8 is proving itself a highly effective and responsive asset to support the people of New Zealand and our Pacific neighbours, and was no doubt an incredibly welcome sight for the people on board the fishing vessel," he said.