RNZAF firefighters lay down a challenge during Exercise Pitch Black
Royal New Zealand Air Force (RNZAF) firefighters were able to sharpen their skills working with RAAF and US Marine Corps firefighters at Exercise Pitch Black, a large-scale collective air training activity that takes place in Australia's Northern
07 September, 2022
This year's exercise involved over 100 aircraft and 2500 people from 17 nations in total.
The New Zealand Defence Force (NZDF) effort for this exercise focuses on air base enabler trade groups who are critical in the delivery of air power effects. NZDF personnel have been embedded with Royal Australian Air Force (RAAF units in RAAF Bases Darwin and Tindal to support the exercise. Multinational exercises such as Pitch Black provide opportunities for enabling trades to deploy and operate from a remote location outside of New Zealand, strengthen relationships with other militaries, and promote regional security through multinational interoperability.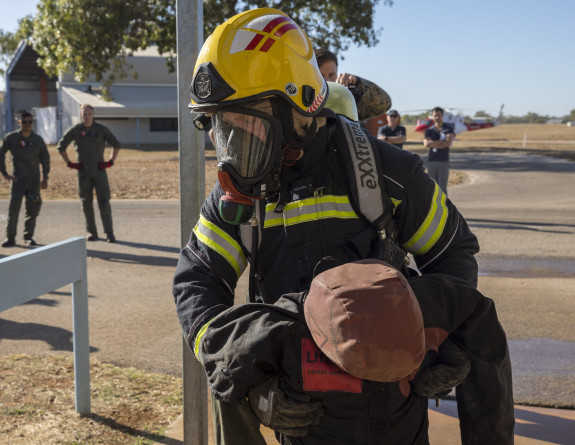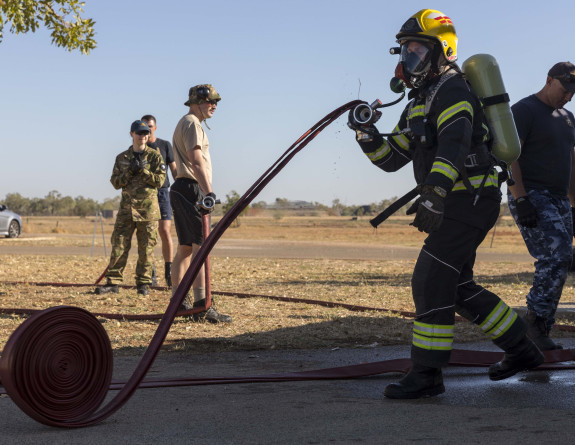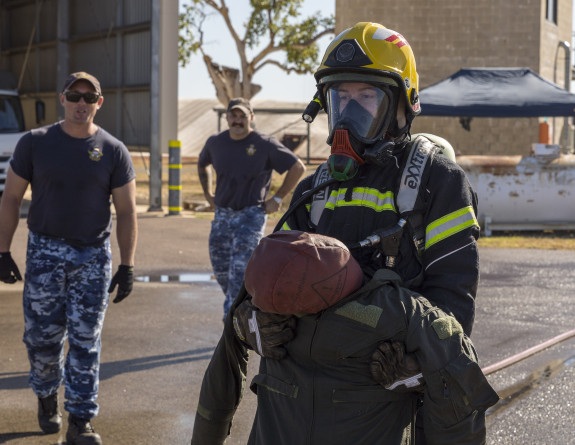 The firefighter's challenge was developed by SGT Jeremy Larcombe, from RAAF Base Tindal, when he was returning to work after an injury. He wanted to set himself a challenge that would incorporate a range of fire fighting skills such as donning his gear, breathing apparatus, laying hoses, entering a building, rescuing a casualty, climbing stairs, pulling up a weight, running out hoses and dragging a casualty to safety.
"I used this challenge to measure my progress and build confidence that I was ready to get back to work and respond to situations when I need to," said SGT Larcombe, "it's been great to see the Kiwis take it on and it's created some good rivalry between us and pushes us to work harder."
LAC Robbie Smith was one of the RNZAF firefighters embedded with the team in Tindal. "It's been really good working with the Aussies," he said. "It's good to know that we can come over here and just slot right in to the roster because we do a lot of the same things."