Reservists of the Year
Wellington-based Sergeant Caroline Williams and Lance Corporal Rhys Dillon, from Burnham, have been named NZDF Reservists of the Year 2023.
10 November, 2023
Sergeant Caroline Williams
Photographer Sergeant Williams says one of her main motivations is wanting Reservists to feel proud of what they do. "I want their families and others to see what amazing work they do. I really love their dedication and I find their enthusiasm inspiring and want to do well by them. "
Her military career began as an Royal New Zealand Air Force (RNZAF) photographer. She deployed to East Timor twice, serving just short of 10 years in the RNZAF. Fast-forward to living in Central Hawkes Bay with her husband, Kevin, and two sons, she established her own photography business, capturing images ranging from family and farm portraits, to wedding and animal photography.
The opportunity to join the Reserve Force came in 2020 after the family moved to Wellington.
"Kevin had been part of the Reserve Force so I had an inkling of what it was like. When we moved to Wellington, I was asked to do some archival photography relating to the Major General Sir Andrew Russell papers. That was quite a big job, and after it was completed my manager asked if I wanted to photograph Reservists on operations and exercises."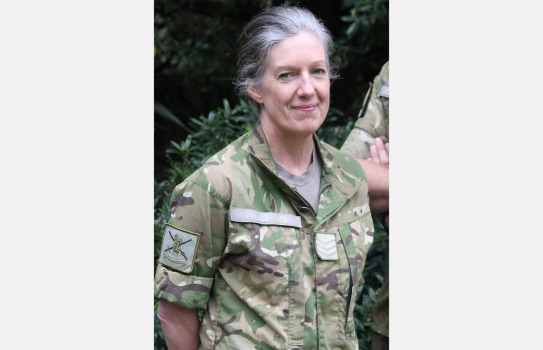 Deploying to the East Coast following the devastation of Cyclone Gabrielle earlier this year was where she grasped the reality of being a Reservist.
"Every single person involved with Cyclone Gabrielle worked tirelessly, whether they were on the ground or behind the scenes. For someone serving in the Reserve Force though, they have a special part to play, it's their community, family and friends who are affected. Often I witnessed the hugs and saw the empathy which they gave to friends and strangers, and at times it was heart-wrenching to watch. The public was extremely glad to see our people turn up, and they were often met with tears of relief and happiness at their arrival."
SGT Williams also photographs personnel from all three services, and helps out with weapon training. She is a Sunday School teacher and until early this year was an active member of the Trentham Community Garden.
"I love to profile people and make them feel good about themselves. I think all reservists should be very proud of their contribution. I owe a big thank you to Kevin and our two boys – they support me in everything I do."
Lance Corporal Rhys Dillon
Combat medical technician Dillon has a history of analysing processes and structures, identifying gaps and suggesting solutions. He has made significant contributions to the regeneration of the Reservist health capability within the Deployable Health Organisation.
"We've managed to increase productivity in the Reserve Force medical space by implementing multiple platforms and systems to reduce the front end workload of our team, making things more transparent and easy for them to work. They can then focus their energy on their core work and being a positive influence within the wider Defence community. "
While he has only been a reservist since 2021 he comes from a family with extensive military connections. He says joining the Army was always about taking on a combination of things that he was not naturally good at and continuing down that path of self-improvement. "The older I get, the less accepting I am of my shortcomings. I'd rather move towards things that scare me than away."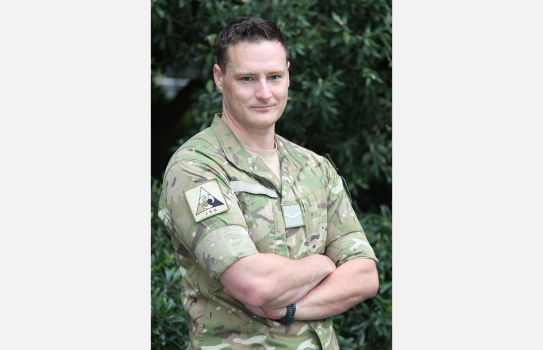 He joined the Medical Corps because of its strong history of looking after the well-being of everyone within the NZDF.
"Whether its point-of-injury care after a traumatic incident or sitting in a classroom teaching other members how to help each other, we are an important part of maintaining a healthy Defence Force. I've previously been employed with St John with the intention of serving my community and adding value to people's lives. I've continued this work in a military setting with the same objective.
"I get a real buzz out out of being meticulously organised and adapting our local infrastructure to the ever changing landscape and regular situation changes. My day job has taught me to work well under pressure, adjust to tight timeframes and remodel the way I do business to suit what's in front of me."
A pilot in his civilian life, he says being a Reserve Force soldier is about as far from his day job as he can get.
"I enjoy the variety of what we do, I thrive off the people I work with and I absolutely love the opportunities that seem to pop up from time to time. It's very different to working at the airport. We are lucky enough to step into this uniform on a part-time basis. And with a bit of luck, I'll never have to buy my own socks again."