Reserve soldiers assist with Christchurch community clean-up
Reserve engineering sappers from Burnham Military Camp rolled up their sleeves on Saturday to support Christchurch Memorial RSA's social housing area in Linwood.
15 December, 2021
The 16 soldiers from 3rd Field and Emergency Response Squadron, 2nd Engineer Regiment approached the RSA to see if there was anything they could do to assist over the Christmas period.
The RSA invited the sappers to help improve the grounds of its social housing area in the central Christchurch suburb. The 29 social housing units are for veterans and other people who require social housing through NGOs such as the Salvation Army.
With engineers, a builder and electricians within the group, the sappers put their military and civilian skills to use to straighten and rebuild fences around the units, lay concrete for a BBQ area, remove rubbish from the grounds, pull weeds and lay bark in the gardens.
Troop Commander, Second Lieutenant John Whitcombe, said that everyone in the regiment felt it was important that residents see that people were willing to give some time to support them, especially at this time of the year.
"The Christchurch Memorial RSA is the oldest RSA in the country and has a long history with the New Zealand Defence Force. We wanted to assist with a worthwhile cause and we could think of no better fit than helping out an organisation that is close to our roots," he said.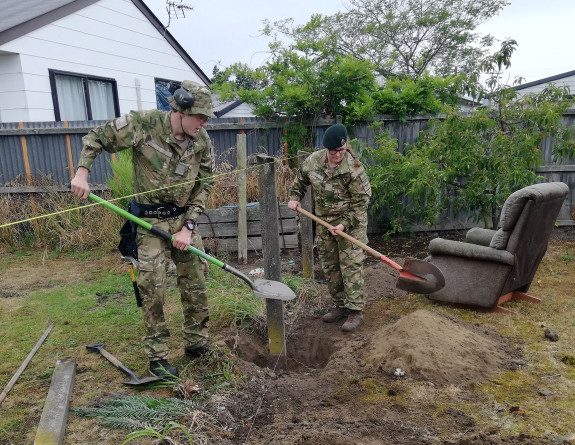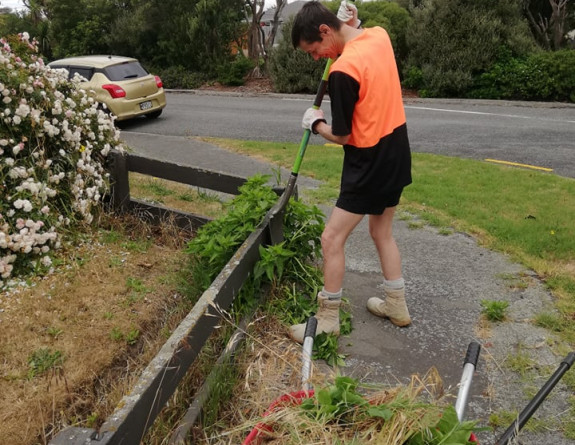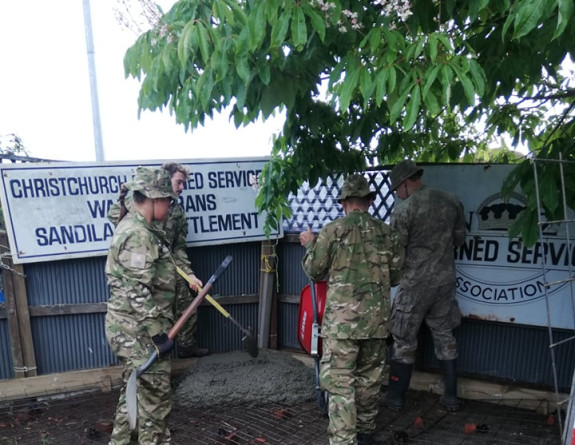 Second Lieutenant Whitcombe said the troop also got something from the day.
"Activities like this allow us to train and use our collective skills to support our local community. The sappers also get a real sense of achievement and satisfaction in providing this service," he said.
The active reserve combat engineer troop is part of the Army Reserve Force, the part-time component of New Zealand's Army.
The troop generally trains a few times a month, one weekend per month, as well as the occasional weekday evening.
The training at Burnham Military Camp includes classroom instruction, physical training and practical training in the field including soldier-skills training such as shooting, first aid and minor infantry tactics, combat engineer training including search, boating, demolitions, bridging and other general construction tasks.