Patrolling the seas
Flight Lieutenant Nina White is in a unique position being the only Air Force officer deployed on Operation Tiki, in support of the Royal New Zealand Navy-led Combined Task Force 150 in the Middle East.
22 October, 2021
As the legal officer, Flight Lieutenant (FLTLT) White was actively involved in recent drug busts in the Indian Ocean during which narcotics with a combined local wholesale value of over US$7 million were seized.
The first seizure during the NZ Command of Combined Task Force (CTF) 150 occurred on 20 September. It was conducted by French Marine Nationale frigate FS Languedoc, operating in support of CTF 150. The boarding resulted in the seizure of more than 1,600kg of illegal drugs during a maritime counter-narcotics operation. While operating off the coast of Oman, FS Languedoc intercepted the vessel suspected of smuggling, under the direction of CTF 150. The ship's boarding team conducted detailed searches, identifying and seizing more than 1,525kg of hash and 166kg of methamphetamine with a combined wholesale value of over US$5.2 million (NZ$7.4m).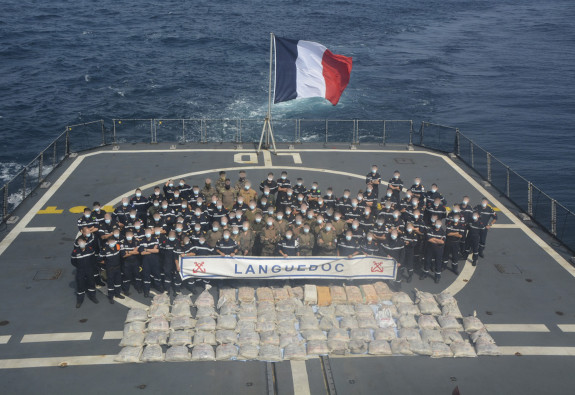 Within a week FLTLT White was again involved in supporting a second operation, once more conducted by FS Languedoc, resulting in a staggering 3,662kg of hash being seized. The seizures make a substantial impact on drug trafficking in the region, denying terrorist groups this income source.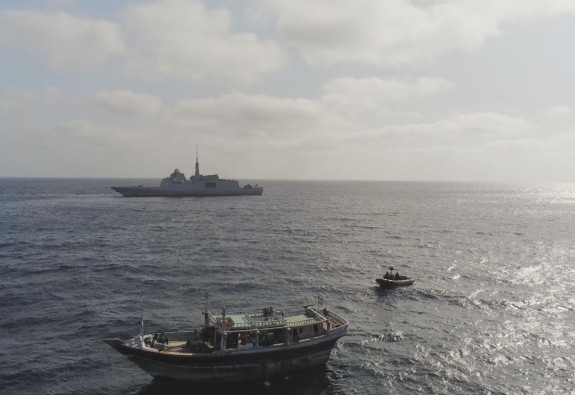 As the legal officer on the CTF 150 staff, FLTLT White has a significant responsibility while interdiction operations are being conducted. During the interdictions, she monitors the reports coming from the boarding team and advises the Commander of CTF 150 on the legal thresholds that have to be met.
Due to her role, FLTLT White could be called in day or night to provide legal advice to the team.
She has also gained professionally from her time in Bahrain.
CTF 150 is one of three task forces operated by Combined Maritime Forces (CMF). Captain (CAPT) Brendon Clark of the Royal New Zealand Navy (RNZN) took command of CTF 150 in July this year from the Royal Canadian Navy. CAPT Clark leads a diverse team which, alongside FLTLT White, includes personnel from the RNZN, United States Coast Guard, Royal Australian Navy and the Republic of Singapore Navy.
CTF 150 is comprised of four nations and five services, CAPT Clark said. "One of our main strengths is diversity of thought and as a consequence the ability to consider a number of perspectives and approaches to decision making. As an Air Force officer, FLTLT White adds real and tangible value with the perspectives and advice that she provides command and the team."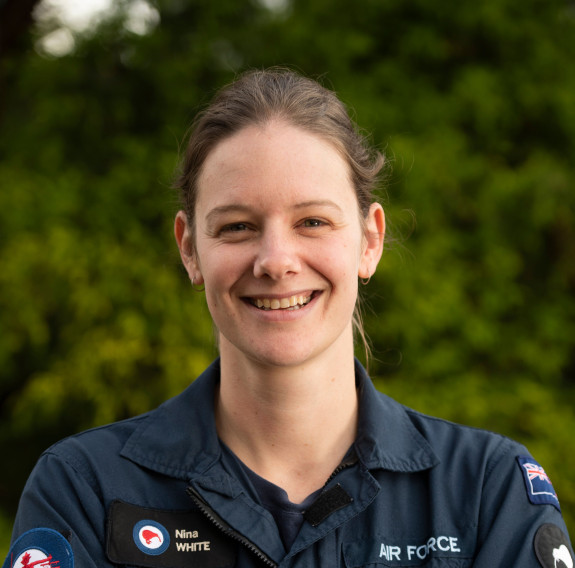 "It has been incredible to be exposed not just to an operational environment, but also a naval one. An understanding of dhows and normal vessel behaviour is crucial to my legal advice, so I have really valued the opportunity to apply maritime law alongside operators who are able to answer my questions!" ~ FLTLT White
The Combined Maritime Forces (CMF) is a multinational maritime partnership, which exists to uphold the International Rules-Based Order by countering illicit non-state actors on the high seas and promoting security, stability, and prosperity across approximately 3.2 million square miles of international waters, which encompass some of the world's most important shipping lanes.
CTF 150 conducts Maritime Security Operations outside the Arabian Gulf to ensure that legitimate commercial shipping can transit across the region, free from non-state threats. Its mission is to disrupt criminal and terrorist organisations through interdiction operations by coordinating ships and aircraft in the Arabian Sea, Red Sea, Gulf of Oman and Gulf of Aden. These smugglers carry narcotics, weapons or even charcoal which may be used to fund terrorism or breach United Nations sanctions.