Outstanding leadership by NZ Army Officer in Afghanistan recognised
Brigadier Rose King's ability to focus under pressure, synchronise multiple headquarters and agencies and her ability to bringing diverse organisations together whilst deployed to Afghanistan has been acknowledged.
08 December, 2021
The New Zealand Army officer has received the NATO Meritorious Service Medal following her deployment to Bagram, Afghanistan in 2018 as Director of Future Operations in the NATO Headquarters of Operation Resolute Support.
During her six-month deployment, Brigadier King, who then held the rank of colonel, was responsible for planning and synchronizing NATO's future operations across Afghanistan.
Her citation described her as a "paramount detailed planner" who brought diverse organisations together and created a framework which focused military pressure against the Taliban, forcing them to the negotiating table.
During her deployment, she led by example through her commitment, planning, leadership and ability to deliver under pressure.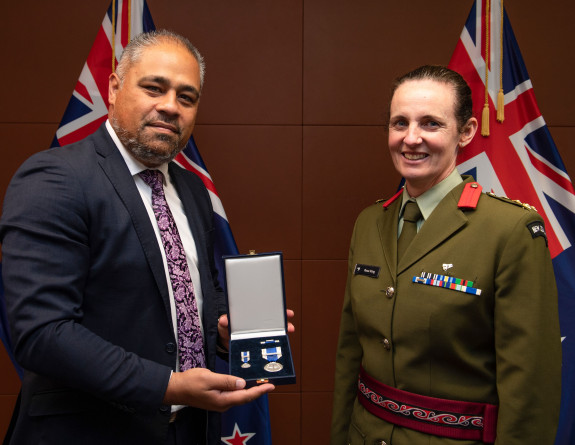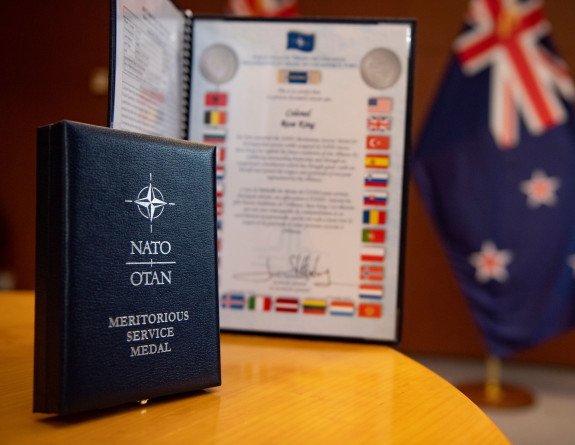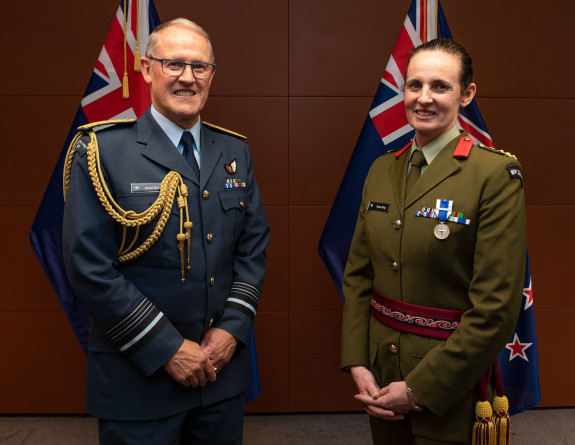 Minister of Defence Peeni Henare presented Brigadier King with the medal at a small ceremony in front of colleagues, family and close friends at Parliament on Tuesday.
"The example Brigadier King sets for those around her, both in New Zealand and on the international stage, is inspirational and reflects the values our Defence Force stands for," he said.
Brigadier King said she was humbled to be acknowledged for her contribution to NATO's Resolute Support Mission during a dynamic and high-intensity deployment which included the first cease fire and security planning for elections.
She said the recognition reflected the high calibre of the multinational Future Operations team she led.
"This mission was one of the most personally challenging roles I have had but on reflection also the most rewarding.
"In receiving this medal, I am reminded of the team of committed people I had the privilege of working with and leading toward the united goal of enhancing the lives of Afghans. "Although the situation has changed dramatically since my time there, I am still immensely proud of the work we achieved."
Brigadier King is the first woman in the New Zealand Defence Force (NZDF) to receive the prestigious NATO award, and at the time was only the third NZDF recipient. A fourth recipient has subsequently been awarded the medal.
Brigadier King, who has served in the NZDF for 30 years, has most recently worked as Head of Managed Isolation and Quarantine – Operations and will shortly begin her new role as the Deputy Chief of the New Zealand Army.